Back to Main Blog
Timeline to Open a Medical Spa
Posted By Madilyn Moeller, Wednesday, November 10, 2021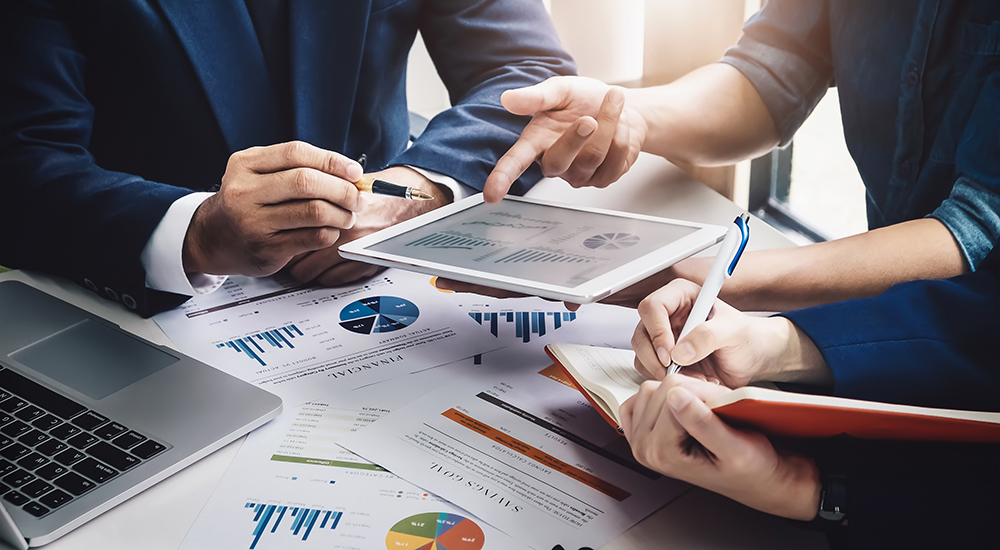 By Madilyn Moeller, Editorial Assistant, American Med Spa Association

It can take several months to more than a year for a medical spa to go from idea to fruition, but if you make sure all your bases are covered and your business is properly set up, it'll all be worth it. Here is a general order of events to guide you through the process of developing your medical spa.

Find a Lawyer
Reach out to a lawyer at the very beginning of the process, especially if you are in a state that observes the corporate practice of medicine (CPOM) doctrine and you need to form a management services organization (MSO) to conduct business. "When I get new clients, the first thing I do is refer them to Renee Coover, because if they're a non-physician, they have to have a management services agreement (MSA) and an MSO," says Medical Spa and Wellness Business Consultant Bryan Durocher of Durocher Enterprises. "You gotta knock that stuff out in the beginning."

Find a Business Consultant
Similarly, you should connect with a medical spa business consultant at the very beginning of development of your medical spa. "I say to my clients, 'I will always give you my opinion on things and you'll make the final decisions, but if you follow these steps, you will be successful and not reinvent the wheel,'" says Durocher. "I've been doing this a long time, so I know what it takes to get it going and make it happen."

Find an Accountant/Bookkeeper
Finding your bookkeeper and accountant, ideally one who has experience with medical aesthetics, will set you up for success. "You need to have somebody who understands this business—how to allocate the cost of goods and expenses in the right way, itemizing things so that you can look at things from a very detailed standpoint; that's very important," says Durocher. "So, the owner can always be looking at what's going on with their business and why."


Research Your Equipment, Fixtures, Furnishings, Inventory
When preparing to write your business plan, you need to learn about every detail and expense for your business. "Make sure that you have all your labor, your contractors, all of these people, locked and loaded. That's why it's so important, in the timeline, to do all that business planning and the research on your equipment, your fixtures, your furnishings, your inventory and all of that," says Durocher.

Make Your Business Plan (90-120 days)
Take your time to develop a very specific business plan outlining your strategy. "Do your homework," says Durocher. "Banks view us in the same risk category as restaurants, and just because you're a doctor or advanced practitioner, if you have no business acumen, you won't stay in business."

When making your business plan, you must map everything out, including your costs, timelines, supplies, where the supplies are coming from, and what challenges you could possibly face. "Make sure you get price locks in there. With the shortage of labor, along with the shortage of materials, that's going to take you 90 to 120 days plus."

You can find a Business Plan Template developed by Durocher Enterprises in the AmSpa Store.

Find a Medical Director
Your lawyer will help you determine whether you need a medical director; if you do, you can find your medical director once your busines plan is completed. "It would be good to have your business plan done first and have a vision for what it is that you're going to need from your medical director," says Durocher. "How involved is this person going to be? It depends on the level of involvement. But having your vision clear to articulate to anybody—your banker, your medical director, etc.—I think is very important."

Contact Financial Institutions
Articulating your vision will help you clearly discuss your business. "I will have nailed down my vision, my business plan, I will have reached out and found my medical director, so I'm clear and I can move forward," says Durocher. "Once I have those things, I'm going right to the bank."

Seek financial assistance with a few different institutions and ask if they are going to be motivated to support me in my business. "You need to articulate to them what your plan is for your business, and you need to know your money," says Durocher.

Location Search
Search for a location that is desirable and accessible to your target population. Choosing the right location means taking a few things into consideration: accessibility, convenience, visibility and marketing strategy.

Create Website, Social Media and Marketing
Start establishing your business' footprint by preparing your website, marketing materials and social media pages before you break ground. "I can start telling a story about my business to my prospects and my community before I even open my doors," explains Durocher.

Build-out (90 – 120 days)
Be ready to oversee the construction and renovation to make sure that everything is running on time. Build-out takes a lot of your attention and can impact your timeline, and it could be the difference between opening on time or not. "You also need to make sure that your financial institution is timely as well, because underwriters can nickel and dime you for weeks and throw you off the timeline for getting your financing to open the space that you found," says Durocher.

Interviewing/Hiring, 10 – 12 Weeks Before Open
Begin placing your hiring at 10 – 12 weeks prior to opening. Finding experienced aesthetic injectors can be difficult, so be prepared to train novice injectors with the appropriate scope of practice.

Onboarding/Training, 4 – 6 Weeks Before Open
Begin training four to six weeks prior to open. This gives enough time to properly acquaint your staff with the equipment, techniques and protocols.

Open
Start with a soft opening. Once your team is in sync, your business is ready to prosper.

Expansion, When at 75% Capacity
You can begin to think about expanding when you are at 50% capacity. "At 75% capacity, you should definitely be planning to expand if that's what you're looking to do, because at that point you're turning people away," says Durocher.

Regularly Attend Industry Conferences
Send your injectors to trainings and seminars to learn the latest techniques and get feedback from leaders in the industry. For clinical techniques and resources, check out the Medical Spa Show, the premier national trade show for non-invasive medical aesthetics.
Building a Foundation

One of the first things Durocher recommends you do when you're learning how to open a medical spa is attend one of AmSpa's Medical Spa and Aesthetic Boot Camps to hear more from industry experts about running a profitable medical spa practice, ensuring your long-term success and understanding your medical spa laws. "If you're smart, you go to the Boot Camp and all that such before you even start," he says. "I tell people, 'Hey, are you an AmSpa member? You need to join AmSpa. You'll get a tremendous amount of information.'"

You are not done learning when you open your doors; to stay competitive in this business, you need to invest in training to ensure your practice's long-term success. Stay up to date on the business and legal side of the industry by returning to AmSpa events.

AmSpa Members receive a complimentary 20-minute introductory compliance assessment with a ByrdAdatto attorney. Click here to learn how to join AmSpa today!

Bryan Durocher is the author of Wake Up… Live the Life You Love… in Beauty, and is the founder of Essentials Spa Consulting and Durocher Enterprises. Durocher was named one of the "Top 20 People to Know in the Beauty Industry" by Global Cosmetic Industry magazine, and provides coaching, consulting, global industry trends and marketing solutions for medical spa, spa and industry professionals internationally. Durocher Enterprises has been published in many articles and has provided business education internationally at a variety of national and international industry events.
Related Tags
Subscribe to Our Email List
Medical spa news, blogs and updates sent directly to your inbox.