Back to Main Blog
Vetting Vendors for Your Medical Spa
Posted By Madilyn Moeller, Monday, May 16, 2022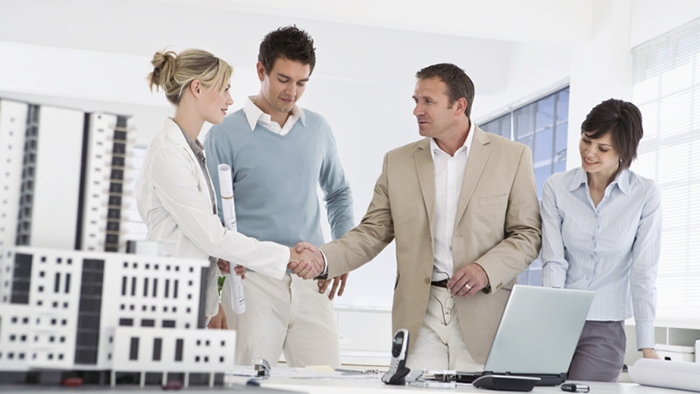 By Madilyn Moeller, Editorial Assistant, American Med Spa Association (AmSpa)

Your business partner comes back from an event with two lasers—before you even have a medical spa. The vendor pockets $400,000, but will you work with them again?

This scenario happened to Christina Imes, founder and managing partner of Rejuvenate Med Spa in Oak Brook, Illinois. The devices in that case sat in the garage for a year. Imes learned from that experience and now encourages others to do their due diligence when working with vendors.

The third-party vendors your medical spa chooses to work with can impact everything from the patient experience to your return on investment and ability to weather economic change.

To learn how to vet vendors for your medical spa, AmSpa Now spoke with four people in medical aesthetics who work with medical aesthetic vendors regularly: Imes, Dr. Tahl Humes, Natalie Anderson and Cassandra Westerman.

Tahl Humes, MD, has two VITAHL Medical Aesthetics practices in Denver and one in Chicago. Board-certified in internal medicine, she has been practicing in aesthetics for 17 years and is an international expert in aesthetic and anti-aging medicine.

Natalie Anderson worked in financials for the plastic surgery practice of Steven Dayan, MD, and business development for a school for aestheticians looking to work in medical aesthetics. Cassandra Westerman developed an appreciation for aesthetics from a young age, seeing her mother bring joy to others through treatments as an aesthetician. Anderson and Westerman—senior sales executive and sales executive of AmSpa, respectively—recruit medical aesthetic vendors to work with the association and serve as resources for AmSpa Members.

Why You Should Vet Vendors for Your Medical Spa

The goods and services needed to run a medical spa come with a sizable financial commitment. When you are buying medical spa devices, products, software or services to support your operations, you need to know who you are going into business with. Medical spa owners need to do their homework before making that investment and vet the vendors.

"You're looking for a resource that can not only give you a firm foundation and launching pad for your medical spa, but also, if you're a newer medical spa owner, it will help you scale," says Westerman. "You need to find somebody that's going to help you scale moving forward, where it's a longer-term relationship—not just a short sale."

How to Search for Vendors

Finding the right vendor takes more than a quick Google search, but you can start there. Make sure the vendor is legally compliant, uses ethical practices and has the necessary certifications. Then, turn to industry professionals to learn more about whether you want to enter into a contract with this company.

If you want to find out more about vendors, you can:

Research online (vendor website, blogs, trade publications, directories, reviews, legal);

Read Facebook groups and forums, and ask questions, if you feel so inclined;

Join associations;

Poll industry colleagues;

Call practices that use the device, product or service;

Attend industry trade shows, events or sponsored educational opportunities; and/or

Book a demo or view the device in person.

Dr. Humes does her own research before talking to a rep. Before she wants to try a product, she wants to know more about the science behind it. "'How does it work?'" Dr. Humes will ask. "'Show me some studies. Tell me about your ingredients.' I want the nitty gritty before I've gotten to the part where we're talking about the actual product, and then I want to try it out, and then I want to see what's going on."

After she's done the vetting, Dr. Humes brings in her team to see whether they have buy-in. "If I don't have buy-in from my team, I'm not going to do well at getting it out to my patients," she says.

During the vetting process, you don't want too many cooks in the kitchen; at the same time, you need the decision-makers involved. "You need to have, one, the owner," says Westerman. "It really depends on the vertical. If you're looking to implement a laser, whether it's a class 1 or a class 2 device, you need to make sure your medical director is there helping make that decision. You might also want to include another practitioner that would be firing this laser. The decision-makers should be anyone who is actually handling the device. The procedure performers, like the medical director, will have a very good idea as to 'Is this safe?' And 'Is this effective?'"

Reviews help consumers gauge the experience of others and assess the reputation of a company; researching online and with the Better Business Bureau can give medical spa owners an impression of a vendor. People with strong feelings one way or the other may be more likely to leave a review, so Anderson reminds medical spa owners not to be swayed by one bad review.

She recommends asking for referrals and speaking with practitioners who have worked with the vendor before to find out if the vendors are delivering on what they promise. Assess how the vendor interactions are going. "Are they accessible to you now?" asks Anderson. "If they are not and are falling short on sending you information now, when they haven't won your business, how will they be when they already have it?"

Interacting With Vendor Representatives

Reps can get a bad rap. Imes recounts an experience when a rep failed to recognize her at an event, just after they had signed the paperwork for two devices—and after sharing multiple lunch and dinner meetings. Still, Imes makes an effort not to burn bridges with vendor reps. Her practice may be interested in other offerings from the vendor, and it is not uncommon for reps to move to a different aesthetic company. Reps can also serve as a resource for the practice.

"One of the best things you can do for your practice is to have good relationships with your third-party vendors," Imes says. "These are the people who are in the know. They will come into your office. They will provide food for you for events. They will provide training—industry knowledge. They let you know what's going on in the city or with other practices—what's working for some, what's not working for others. I very much value these relationships."

Red Flags in Vendors and Reps

Not all vendors are the right fit for your business. Sometimes, you can spot indications that they might not be suited to your goals and needs by taking note of how your initial interactions are going.

Signs that you're speaking to the wrong vendor include:

Lawsuits;

Headaches;

Unreturned phone calls;

Unwillingness to answer your questions and educate you;

Speaking more than they are listening;

Seeming to only be interested in a quick sale;

Excessive persistence or pushiness;

Driving home that you "can't live without" the product or service;

Unprofessional communication;

Unwillingness to include necessary training or marketing support;

Not following through on the agreement or promise; and

Asking for unexpected additional money.

It may be the case that your medical spa is not ready to invest in premium or top-of-the-line products and services. Don't dismiss the vendor outright—that vendor might not be a good match for your current situation, but they could be a valuable partner later on. "I would just make sure that [medical spa owners] don't completely steer away those conversations, because you never know. Maybe it's not a right-now vendor, but, once you build and scale, it might be a down-the-road vendor," says Westerman.

What to Look For in a Vendor

You want to work with a trustworthy company that has a good reputation. Quality medical spa vendors are focused on your business' goals and understand your vision. They offer reliable customer support and are communicative, available and willing to answer any questions you have. They are also transparent about the ingredients, sources and efficacy of their products.

Medical spa owners and operators learned at the beginning of quarantine that they need partners who are in it for the long haul. "You know you found the right vendor when it feels like a partnership," says Anderson. "Your business and team are being supported and cared for, and the vendor has delivered on all their promises and contract deliverables. A vendor is a resource; you are their customer. You should be treated how you treat your patients. You wouldn't accept your team delivering anything less than incredible results, and you should expect the same from your vendors."

Westerman finds that an understanding of your growth areas can help you make the right connections. "You know your own weaknesses in your practice," she says. "Be honest with what those weaknesses are and find companies that can build on that and make that weakness into a strength."

The right vendor offers training to equip your team, education, marketing support, repair plans, customer support and other services that help your medical spa succeed.

"To me, what's the most valuable is training, because if I'm really well trained, my team then can talk to the patients coming in, and that results in those patients booking," says Dr. Humes. "If I'm not really well trained, then we fall over our words and don't really know how to do it. So maybe there's [direct to consumer] marketing out. If patients call us because they find us and we can't answer their questions, we can't get them in the door. We can't book that consult. If I get them to the consult and [providers] don't know how to talk about it, then they can't book the patient for the treatment."

Learn from Medical Aesthetics Professionals

Imes now begins her search by heading to forums of her peers. "I can't say enough about these groups," she says. "Everybody on there wants to share and is happy to tell you about their experiences, good or bad. I will tell everybody who will listen to me my stories, because I wish I had someone like myself back then, so I didn't have to learn the hard way. Let's make it easy."

Some suggest only talking with medical spa owners who are not in your region, because they might be more willing to share their advice. Dr. Humes understands the hesitancy to contact direct competition and gives kudos to people who do their research and cold call.

"Competition is so hard," she says. "I mean, I'll answer a question from the person across the street. Perfect example is, there's a mom at school who is less than two miles away from me in her practice, and, out of the blue, she sent me a text and said, 'Hey, can I talk to you about this device?' And I said yes. And she ended up getting it. So, it's my competition, but I would rather her have good devices and make our industry better."

Members can join the AmSpa Member Lounge on Facebook to benefit from the insight of other professionals in the industry. If you are in the process of searching for, connecting with, or vetting vendors for your medical spa, trust the experience of your peers.
Related Tags