Back to Main Blog
What California Medical Spas Need to Know About AB 5
Posted By Mike Meyer, Monday, January 27, 2020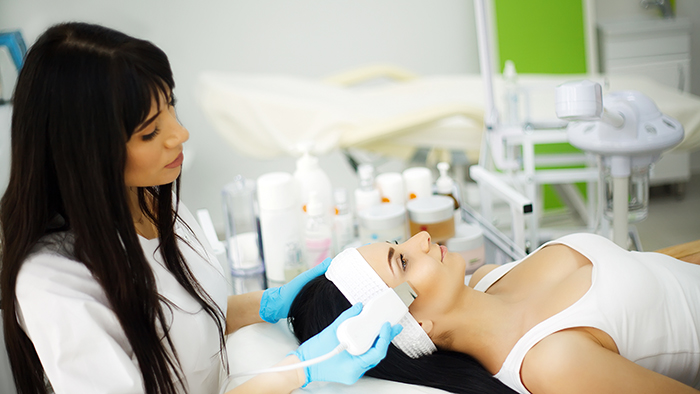 By Bala Mohan, JD, ByrdAdatto
California Governor Gavin Newsom's recent signing of Assembly Bill No. 5 (AB 5) could potentially reclassify millions of independent contractors as employees and dramatically reshape the future of workforces in California. This legislation could have far-reaching effects on the medical practice industry.
What is AB 5?
AB 5 codifies, clarifies and grants exemptions to a 2018 California Supreme Court decision referred to as "Dynamex." Basically, AB 5 and Dynamex make it more difficult for companies to label workers as independent contractors. AB 5 offers the "ABC" test to determine independent contractor status. Under this test, a worker is presumed to be an employee unless all three of the following criteria are met:
The worker is free from control and direction in the performance of services;
The worker is performing work outside the usual course of the business of the hiring company; and
The worker is customarily engaged in an independently established trade, occupation or business.
The AB 5 definition of an independent contractor is much narrower than the previously used standard, called the Borello test, and the ABC test puts the burden on the hiring entity to prove independent contractor status. More information on the AB 5 law and how it may apply to you can be found on the California Labor and Workforce Development Agency website.

Who is Exempt from AB 5?
Dozens of professions won exemptions under this new law, and those that are exempt will use the more lenient Borello test for employee classification questions. Exemptions affecting the medical industry include physicians, dentists, podiatrists and psychologists; other exempt licensed professionals include veterinarians, aestheticians, electrologists, manicurists, barbers and cosmetologists. In addition, in order for the above-mentioned licensees to be subject to the Borello test, the company also must show that the worker:
Sets their own rates and hours and processes their own payments;
Receives payment directly from the client; and
Maintains their own license and book of business.
What Does This Mean for Medical Practices in California?
Medical practices—including surgical practices, medical spas, weight loss centers, IV hydration bars, functional medicine practices, and practices offering other anti-aging or wellness medical services—must look at their staffing model to prevent this misclassification on both a state and federal level. Potential liabilities and fines for misclassification can be costly. Companies employing or contracting with personnel should make sure they understand who will qualify as an independent contractor under AB 5.
AmSpa members receive a complimentary 20-minute Introductory Compliance Assessment with a ByrdAdatto attorney. Click here to learn how to join AmSpa today!
Bala Mohan, JD, knew from a very young age that her choice of career would be related to science because she excelled in her biology and chemistry coursework. With a strong passion for genetics and the desire to find a cure for her mother—who was diagnosed with diabetes at an early age—Mohan obtained a Bachelor of Technology in Pharmaceutical Biotechnology. Having worked as a scientific researcher during her undergraduate studies, Mohan greatly values attention to detail and is a meticulous person. She then pursued a master's in Entrepreneurial Biotechnology to gain knowledge about business and startups. This landed her a position with Cleveland Clinic Innovations, where she evaluated over 100 innovations and negotiated deals with potential investors. In this role, Mohan had the opportunity to interact with business and health care lawyers from multiple health care organizations, and she quickly realized that her real calling in life was to be a health care attorney. Subsequently Mohan obtained her JD and was able to pursue a career that combined all her interests—science, business and law.
Related Tags
Subscribe to Our Email List
Medical spa news, blogs and updates sent directly to your inbox.