Back to Main Blog
What Do I Need to Do to Open a Medical Spa?
Posted By Madilyn Moeller, Monday, November 15, 2021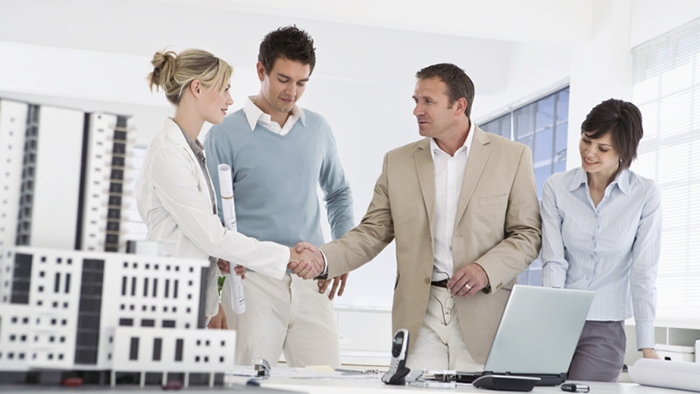 By Madilyn Moeller, Editorial Assistant, American Med Spa Association

Medical spas are medical facilities. Therefore, on top of general business necessities, you need to plan for additional licensing, certifications, protocols, safety and health plans, and more. Here is a quick look at the business, legal and clinical elements you need to open your medical spa:

Business

Create a business plan: Your business plan will set your vision and define your every purchase and investment you will make to open the business.

Secure capital: You will need sufficient funds to open your medical spa. Contact a few financial institutions and work with funding partners who know the industry and will support you in your vision.

Engage a lawyer: The regulations in this industry are often in flux. Secure a lawyer to help you navigate the federal, state and local regulations that affect your medical spa.


Declare a business entity: Your medical spa will need to be a sole-proprietorship, partnership, S-corp or C-corp. Establish this entity and claim your federal tax employer identification number (EIN).

Hire an accountant: Choose an accountant or accounting firm that is knowledgeable about medical aesthetics, your tax situation and your financial statements. Your bookkeeper should be able to generate the appropriate statements and communicate their insight to help you make informed decisions for your business.

Create a compensation plan: Developing a plan for proper compensation, avoiding kickbacks and fee-splitting, will protect your business and your employees from legal trouble.

Create a marketing and sales plan: Develop a business marketing plan with your target clientele in mind. What are their motivations? What makes your business uniquely valuable? Identify the benefit you provide consumers and formulate a marketing strategy for your website, social media, digital ads, print ads and more.

Establish your website and social media: Claim your domain name as soon as you solidify your business identity. Work to create a website that is attractive and easy to navigate, then build your social media accounts and link them back to the website.

Scout out your target location: A typical medical spa is between 2,500 and 3,000 square feet of space. You need enough space for your equipment, treatment areas and retail space. Convenience and visibility to your target market are key.

Obtain business insurance: Your medical spa will need business insurance and your medical professionals will need personal liability insurance. Secure this essential protection for the sake of your business, staff and patients.

For more information, resources and support to open your medical spa practice attend one of AmSpa's Medical Spa Boot Camps.
Legal

Establish protocols and SOPs: Refer to your federal and state rules to determine the standard of care required to provide the medical and cosmetic treatments you are offering. Work with legal counsel to determine the appropriate protocols for each treatment and procedure.

Create or buy patient forms and informed consents: In any medical setting, informed consents are critical to patient safety and liability. They provide your patients with the information they need to make informed decisions about the treatments your medical spa will provide.

Acquire OSHA forms: The Occupational Safety and Health Administration (OSHA) regulates workplace safety and health, which is critical in a medical environment. Maintain the safety of your employees and your patients by following the federal and state rules.

Establish policies: Your medical spa will need a plan for things like biohazards, patient privacy, hygiene, equipment operation, medication handling and storage, risk management, disinfection, incident reporting and more. Speak with your legal counsel to make sure you have all the policies required by your state and federal government.

Develop health and safety plans: The health and safety of your patients and staff rely on your practice developing a thorough cleaning and disinfection plan and health and safety plans for your patients and staff. Refer to your legal counsel for federal and state rules that apply to these plans.

Obtain licenses and permits: Your state may require the medical spa to be owned by someone with a medical license. Refer to your legal counsel for those requirements, and secure the necessary permits to run a medical facility.

Create an MSA and an MSO: If you are not a physician and your state requires a medical spa to be owned by a physician, you will need to set up a management services organization (MSO) and form a relationship with a physician; this relationship is formalized with a management services agreement (MSA).

Find intake and consent form templates, SOPs, policies and more in the AmSpa store.
Clinical
Hire a medical director: The license of your medical spa's medical director will give your practice the ability to treat patients. Find a practitioner with a broad scope of practice who is trained to perform each treatment you wish to provide. The medical director provides supervision and delegates medical procedures. If they are the only prescribing provider, they also must perform the good faith examinations for each new patient.

Hire qualified medical professionals: Speak with legal counsel to learn which providers can inject and perform the treatments you wish to provide. You will want to recruit providers with the appropriate licenses and training to join your medical spa team.

Buy equipment: You need the equipment and consumables to perform the procedures and treatments you intend to provide. Purchase these and set them up before you open.

Provide training: Train your medical spa providers in the treatments you wish to provide. Make sure that you understand each provider's scope of practice and do not train them to perform treatments that are outside of their licensure. This protects your business liability and their personal liability and ensures patient safety.

AmSpa Members receive special pricing on many of our most popular items. Click here to learn how AmSpa can help you build your practice!

The forms and consents in the AmSpa Store must be used in conjunction with applicable federal and state rules as they relate to the standard of care required to provide such medical and cosmetic treatment. Nothing in these documents or treatment protocols should be interpreted to supersede applicable federal or state rules. These documents are meant for guidance and information only – use of the forms should be in conjunction with advice from local legal counsel based upon your individual circumstances. AmSpa assumes no liability from any use of these forms. Transfer or sale of these forms is strictly prohibited.
Related Tags
Subscribe to Our Email List
Medical spa news, blogs and updates sent directly to your inbox.