Back to Main Blog
What You Need to Know About Parallel Importation
Posted By Mike Meyer, Wednesday, May 22, 2019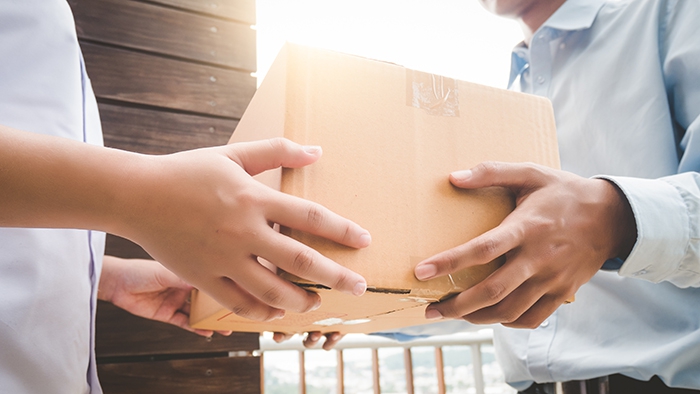 By Alex R. Thiersch, JD, CEO of the American Med Spa Association (AmSpa)
In June 2018, Oregon-based physician Brenda Roberts had her medical license revoked for obtaining and using prescription medication from foreign countries. Roberts was a family practice doctor who was administering Botox treatments at her home on the side. She wasn't necessarily doing anything inappropriate in terms of patient care, and she kept detailed records on her patients, but she was buying Botox from United Pharmacies—a "rogue pharmacy" that operates outside of U.S. Food and Drug Administration (FDA) governance—because Allergan noticed it was sending Botox to her home and cut off her account. FDA agents went through her trash and found that the Botox she used was intended for sale in Europe.
Roberts was participating in a practice called parallel importation, and while it is extremely enticing for medical spa owners looking after their bottom lines, it should be avoided at all costs, as Roberts' case demonstrates.
A Controversial Practice
In countries such as the United Kingdom, Germany, France, Sweden and Canada, governments regulate the cost of pharmaceuticals. These measures are ostensibly designed to prevent drug manufacturers from charging excessive prices for essential medicine, but they also apply to pharmaceuticals used for elective procedures, including Botox.

In the U.S., however, FDA does not regulate drug prices, so drug manufacturers essentially can charge whatever they feel the market will bear for their products; that price is invariably much higher than what is charged in countries that have cost controls.
Because of this, it has become somewhat common for U.S.-based providers to buy drugs from licensed dealers in countries where cost controls are enforced. The prices are up to 50% lower than what the buyers would have to pay if they were purchasing the drugs directly from the manufacturer.
Both parties benefit from this arrangement. The buyers get legitimate pharmaceuticals for much less than they would pay if they bought directly from the manufacturers, and the dealers can make their money simply by marking the product up slightly. These are not counterfeit pharmaceuticals like the ones that are typically manufactured in China that have flooded the market in recent years—these are almost invariably the same drugs that are approved by the FDA and sold in the U.S.
Understanding the Rules
While parallel importation of consumer goods is broadly legal in the U.S.—the Supreme Court ruled that to be the case in a 2013 case involving textbooks—Roberts' case demonstrates that the distribution of drugs that are not explicitly intended for use in the U.S. is absolutely illegal, and that FDA and the U.S. Drug Enforcement Agency (which also participated in the investigation) are taking cases such as this extremely seriously. There hasn't been much enforcement yet, but this demonstrates that the issue is definitely on the agencies' radars.
Despite the relatively low risk of being caught, ByrdAdatto and AmSpa steadfastly believe that medical aesthetics practices should not participate in parallel importation. The potential consequences definitely outweigh the cost savings. If your practice's profitability depends on buying cheap drugs, you need to re-evaluate the way you do business. Practices should remain compliant with FDA and other regulatory agencies, regardless of whether they think a drug is overpriced. It is absolutely possible to run a medical aesthetic practice that is both very profitable and compliant with all laws and regulations.
If you need more information about parallel importation, consult with your healthcare attorney. AmSpa members can take advantage of their annual compliance consultation with ByrdAdatto. You can also learn the keys to running a medical spa practice profitably and compliantly at an AmSpa Medical Spa & Aesthetic Boot Camp.
Related Tags
Subscribe to Our Email List
Medical spa news, blogs and updates sent directly to your inbox.