Back to Main Blog
What You Need to Know About Patient Charting
Posted By Mike Meyer, Monday, July 15, 2019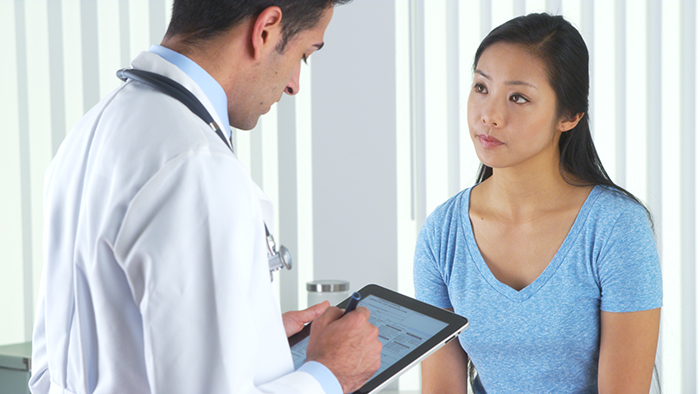 By Alex R. Thiersch, JD, CEO of the American Med Spa Association (AmSpa)
Medical aesthetic practices and medical spas are medical facilities, so they are subject to the rules and regulations that govern more conventional medical practices, such as doctor's offices and hospitals. Among these is the requirement to keep detailed medical records for all patients. And although it might not necessarily seem crucial for a medical spa employee to record every interaction with every person seeking a Botox injection, meticulous charting can be a practice's best defense against unwarranted legal action and unforeseen complications. Read on for a quick primer about what should be expected of patient charting in a medical aesthetics environment.
Charting Basics
A properly maintained medical chart should contain the full story of each patient encounter—who the patient is, why he or she came in, what the diagnosis was, and what the plan of care is. It is critical to ensuring continuity in patient care.
"Professionals need to open up that medical record and be able to discern all the relevant information that they're going to need in order to make an informed decision as to the course of treatment for whatever the patient approached them for," explains Jay D. Reyero, partner with national medical aesthetics law firm ByrdAdatto.
Many state medical boards have rules that dictate what an adequate medical record should contain and, while there may be some differences in minutiae from state to state, these guidelines tend to include certain items—the patient's history, identifying information, the diagnosis, supporting documentation, signed consent, any prescriptions given, and any referrals or consultations provided. In addition, many medical practices have their own statutory requirements for patient charts; reviewing some of these can also provide an idea of what a well-maintained medical record should contain.
At the end of the day, a patient chart will likely reflect the administering physician's professional medical judgment. If he or she deems the information relevant, it will be added to the record. However, certain common omissions make charts significantly less useful, from both legal and patient care perspectives.
Coming Up Short
The lack of documentation of informed consent is one of the primary shortcomings in many medical records. Generally speaking, physicians need to show that they have followed the standard of care by fully informing a patient about the risks and potential complications of the course of action they are recommending.
"It [documentation of informed consent] is critical to defend yourself," Reyero says. "Whether it's malpractice litigation or a medical board complaint issue, those are the most important documents that you're going to want to have to show that you advised the patient, as much as possible, as to what they were going to do, and that they actually consented to the procedure being performed."
Additionally, lack of supporting documentation for diagnoses or treatments administered can impact reimbursement, since the physician cannot corroborate the codes that are being billed to the insurance providers.
Many physicians and mid-level practitioners also fail to properly document their supervision and oversight over non-licensed professionals to whom they have delegated treatments. This information demonstrates that the proper steps have been taken for all procedures that have been performed, and the lack of it can be a major red flag if something happens to go wrong with a treatment.
For more guidelines regarding what legally needs to appear on patient charts in your state, consult an experienced local healthcare attorney.
For Your Eyes Only
In medical aesthetic practices, it is typical that both licensed medical and non-medical personnel work with patients. However, due to the privacy protection required by the Health Insurance Portability and Accountability Act of 1996 (HIPAA), some of the information on patient charts must be withheld from the non-medical personnel at the practice.
"HIPAA generally allows workforce members who are employees of the entity [medical aesthetics practice] to have access to patient records, although the entity does have to have proper policies and procedures in place to limit the amount of information accessible by those individuals to what's known as the minimum necessary," Reyero says. "Essentially, employees should only have access to information that is necessary to do their job or practices can be exposed to risk. Improper access by employees to information that they don't otherwise need access to can give rise to HIPAA breach issues. You see that a lot with the celebrity HIPAA breaches, where employees who have no relation to the treatment or care given to a celebrity access their information, and the hospital or facility didn't have the proper policies or procedures in place to prevent that from occurring."
State laws regulating patient privacy may be even more stringent than HIPAA, so it is important for medical aesthetic practices and medical spas to establish policies and procedures to prevent employees from accessing information that they do not need. If a practice is using electronic medical records (EMRs), the system can typically restrict access to certain information for users who do not have authorization to view it. If you do not know if your system includes such features (or if you do not know how to use them), consult your EMR vendor to learn how to set them up using your information technology infrastructure.
If your practice does not use an EMR system, it is critical to establish strong internal procedures and the proper training of employees to make sure that everyone is aware of the roles and responsibilities of everyone involved. The practice must also continually update and assess the risks of employees improperly accessing confidential medical records, and it must implement appropriate safeguards in order to prevent that access.
Regardless of the system being used, the practice must hold employees who improperly access confidential medical information accountable. HIPAA and state patient privacy violations can alter a medical aesthetic practice forever, so it is critical that they be prevented at all costs.
Closing the Communication Gap
The issue of maintaining communication about a patient's history goes beyond HIPAA, however—it is about doing what is right for the patient. So how should medical and non-medical personnel, both inside and outside a medical aesthetic practice, maintain meaningful communication regarding a patient's history? The best way to do this is to have very clear policies and procedures regarding the tracking and documentation of information within patient medical records, so that the next time a provider has access to that information, it is clear what courses of treatment were offered or accepted following a consultation with a physician.
"Having a very clear set of initial questions, whether that's on the initial patient examination when it's their first time at your practice or a set of follow-up questions when it's a follow-up appointment, can address some of those concerns and find out if the patient has undergone any procedures recently. Have they taken any supplements? Have they received any injections? Those sorts of questions that can determine a different set of care that you're going to have to give," Reyero explains. "It's communicating with the patient up front, making that part of your process of intake with the new patient or the follow-up patient, and then making sure that you cover all your bases. The goal is to get them to talk to you about what they've been doing or if they've had any changes in their medical history since they last visited you."
Policies and procedures for patient charting should be developed internally by licensed medical professionals who are familiar with using and maintaining informative medical records. Then these charting guidelines can be incorporated into the environment of the medical aesthetic practice or medical spa.
"Training can take the form of a lunch meeting where everyone is going over what the policies and procedures are and asking questions, or online questionnaires where you print out a certificate at the end of the test, or one-on-one training where you sit down with the individual and you walk through their daily routine and make sure that everything that they're doing is in line with the policies and procedures in place," Reyero says. "You can customize it to each individual employee's relevant situation and circumstances, so that when you walk through their daily routine, you're being sure that you're talking about the policies and educating them about the policies that will impact them on a daily basis, and not overwhelm them with 20 different policies when maybe only two are applicable."
Writing the Story
Those who create and maintain medical records have a duty to make sure that the information on a patient's medical chart is complete and accurate, so that there is no potential for the disruption of care that might be given in the future. A physician who opens up that document should feel like he or she has all the information needed to make an informed decision. A medical record should tell a patient's entire story, because ultimately a physician's job is to make sure that story continues.
Related Tags