Back to All News
Consumer Reports: Many Sunscreens Don't Provide as Much Protection as they Claim
Posted By American Med Spa Association, Tuesday, May 24, 2016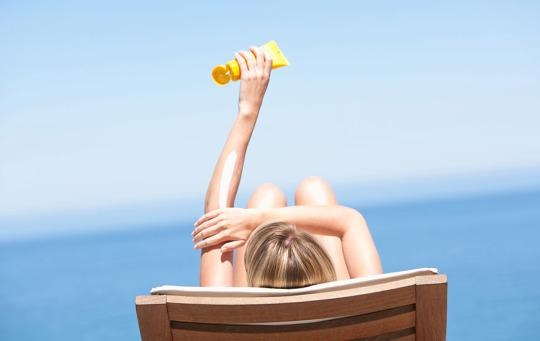 More than 40 percent of sunscreens test well below their advertised sun protection factor (SPF) level, according to
Consumer Reports
.
In the new report, Consumer Reports tested and rated 65 water-resistant lotions, sprays, and sticks with SPF claims of 30 or higher and found that 28 of them—43 percent—tested below their advertised SPF level.
Two of the sunscreens, Banana Boat Kids Tear-Free, Sting-Free SPF 50 lotion and CVS Kids Sun Lotion SPF 50, tested at an SPF 8. This isn't a fluke either. Consumer Reports has observed this pattern in testing over the past four years. Of all the sunscreens tested during this stretch of time, fully half came in below the SPF number printed on the label, and a third registered below an SPF 30.
A Ray of Sunshine
Consumer Reports testing, which included evaluating the feel, look, and scent of sunscreens, did uncover some good news. Based on the tests, Consumer Reports recommends 17 hard-working sunscreens that won't impart a greasy or sticky feeling.
The honor roll includes:
To make sure they are getting a sunscreen with at least SPF 30—the minimum level recommended by the American Academy of Dermatology—consumers should choose a sunscreen with a higher SPF on the label, Consumer Reports suggests. Seventy percent of sunscreens labeled SPF 40-110 tested SPF 30 or higher, while only 65 percent of sunscreens that claimed SPF 30-39 met the mark, the report found.
"Err on the side of a higher SPF, as it serves as a safety net for protection. Starting higher to begin with will likely give better protection in the end," agrees Joshua Zeichner, MD, Director of Cosmetic & Clinical Research Assistant Professor of Dermatology at The Mount Sinai Hospital in New York City. "If a sunscreen fell short of the SPF label on the bottle, it did not mean it did not still give good UV protection," he says. "An SPF 15 product protects against 93 percent of UVB rays and SPF 30 protects against 97 percent, so there's not much more to go from there."
His advice? "No matter what sunscreen you use, make sure you apply an adequate amount and reapply every two hours or after getting out of the water."
Modern Aesthetics® co-chief medical editor Heidi A Waldorf, MD the Director of Laser & Cosmetic Dermatology at Mount Sinai Hospital and Associate Clinical Professor of Dermatology at the Icahn School of Medicine of Mount Sinai, tells her patients to use at least SPF 30. "I assume then they will get an SPF of at least 15," she says. "I tell them initially apply twice the amount they think they need, to reapply every 1-2 hours while outdoors and after swimming, sweating, toweling off and to wear sun protective clothing whenever possible."
Chemical Versus Mineral Sunscreens
As in previous tests, mineral-based sunscreens are far more likely to fall short of their promised SPF. When Consumer Reports looked at four years of its sunscreen testing data, it found that 74 percent of the mineral sunscreens tested did not meet their SPF claim, compared to 42 percent of chemical sunscreens.
Eighty percent of the chemical sunscreens with an SPF claim of 40-110 tested came in at at least an SPF 30, while just 20 percent of mineral ones did. For sunscreens labeled SPF 30-39, 71 percent of the chemical sunscreens tested SPF 30 or higher, while only 44 percent of the mineral sunscreens did.
"I believe that every dermatologist wishes that patients would warm to the thought of a chemical sunscreen, but most people prefer the mineral sunscreens for a multitude of reasons," says Omaha, NE-dermatologist Joel Schlessinger MD, FAAD, FAACS, Chief Editor, Cosmetic Surgery, Practical Dermatology Magazine and President of Lovelyskin.com. "I only use chemical based as they provide the higher level of protection. As for the longevity of the protection, I always halve the time the sunscreen says to get my 'adjusted' sunscreen time," he says.
Dr. Waldorf chimes in: "I've also always preferred sunscreens that contain both physical and chemical ingredients," she says. "What I find most disturbing is that the 'chemical free' sunscreens - which many parents rely on for their young children thinking they are 'safer' - performed among the worst in
Consumer Reports
study, she says.
The real disconnect with sunscreens is that 'an ounce' is the recommended serving size, adds San Diego dermatologist Mona Mofid, MD, Medical Director of the American Melanoma Foundation. It's not the SPF that is the problem, it is usually the use of the incorrect serving size. "People use only about 20 percent of the serving size with that they get a fraction of the SPF they think they are getting," she says. "We should use the higher SPFs because of variability, wiping off, and serving size and supplement with clothing, glasses, hats and umbrellas."
Understanding the Testing Process
Consumer Reports tested the sunscreens in several ways. To check for UVB protection, a standard amount of each sunscreen was applied to small areas of panelists' backs. Then they soaked in a tub of water. Afterward, each of those areas was exposed to six intensities of UVB light from a sun simulator for a set time. About a day later, the six spots were examined for redness. The resulting UVB ratings reflect each product's actual effectiveness after water immersion. The tested sunscreens carry a claim of water resistance for 40 or 80 minutes.
Tested SPF
is based on the average results for each sunscreen, not how close a sunscreen comes to meeting its SPF claim, and is used to calculate UVB scores. To test for UVA, sunscreen was smeared on plastic plates and UV light was passed through to measure the amount of UVA and UVB rays that are absorbed. This information is used to calculate UVA score.

Time and space running out!
Southeast Medical Spa Regulatory Workshop: June 6, 2016
How to Successfully Open a Medical Spa--Northwest: September 19-20, 2016
How to Successfully Open a Medical Spa--Texas: November 6-7, 2016
Southwest Medical Spa Regulatory Workshop: December 5, 2016