Back to All News
News You Can Use - August 8, 2013
Posted By American Med Spa Association, Thursday, August 8, 2013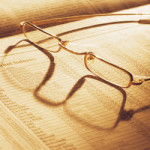 Illinois Attorney General targets websites regarding online collection of personal information
Medical and Health-related companies should be warned – Illinois Attorney General Lisa Madigan is on the hunt for health-related websites that may compromise individual's health information. AG Madigan recently sent letters to operators of 8 health-related websites, including
www.webmd.com
, demanding that they provide details regarding their online data collection policies for consumer health-related information …
Read the article and the letter sent to WebMD here.
Illinois to hold hearing on physician background checks
The Illinois House Committee is taking a second look at physician background checks after the Chicago Tribune reported that Dr. Anthony Garcia, accused of murdering 4 people, has held a physician license in the State of Illinois for a decade despite his unprofessional behavior…
Read the article here.
How to get tax breaks for your medical practice
Obtaining financial help to set up a medical practice could very well reduce this stressful and expensive undertaking for many physicians but where do you find such help? According to recent reports, in some instances physicians can get state and federal financial and tax incentives just by locating their medical practice in certain areas and hiring the right people …
Read the article here.
The 3 major risks driving lawsuits against physicians
Exposure to malpractice liability can be a touchy subject for physicians but it is crucial that they are aware of the potential risks that could land them on the wrong side of a lawsuit. According to reports by American Medical News, there are 3 risks that stand out among the rest because they are frequently cited in expensive lawsuits against physicians …
How Botox numbs your face
and
your emotions
A new study from the University of Wisconsin reports that not only does Botox freeze your face but it also may numb your emotions, affect your understanding and dull the ability to feel empathy for others …
Read the article here.