Back to All News
News You Can Use - September 19, 2013
Posted By American Med Spa Association, Thursday, September 19, 2013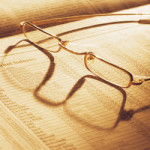 Female doctors make less money than male doctors. Here's why.
According to new research published in the Journal of the American Medical Association, the pay gap between male and female doctors is actually widening. Male doctors now make approximately 25% more on average, making the gap more than $50,000 per year. But why?
Read the full article here.
Cosmetic procedures on the rise among men
Cosmetic procedures are on the rise and surprisingly, men now account for a much larger percent of these procedures. A growing number of men are exploring minimally invasive cosmetic procedures – SkinInc. discusses the driving force behind men's desire to look and stay young …
Read the full article here.
Policing medical practice employees after work
Recently the Cleveland Clinic and other hospitals around the country have banned the employment of smokers. This bold move leads to the question of whether private physician practices will soon follow suit -banning or disciplining employees for smoking, obesity, social media presence or other outside activities that could be detrimental to the image of the medical practice …
Read the full article here.
10 ways small businesses can enchant their customers
Placing likable, competent people "on the front line," removing barriers to client's entry to your service or product and showing clients that you trust them are just a few of the ten ways you can enchant clients to visit your med spa, and get them to return …
Read the full article here.
Nurse Practitioners try new tack to expand foothold in primary care
Despite the growing number of states that allow nurse practitioners to practice independently from physicians, some insurers are still not accepting NPs into their networks as primary care providers. To battle this, nurse practitioners are taking a new tack-requesting the Obama administration to require insurers to include NPs in the plans being offered to consumers in the online marketplaces that debut October 1 …
Read the article here.