Botulinum Toxin A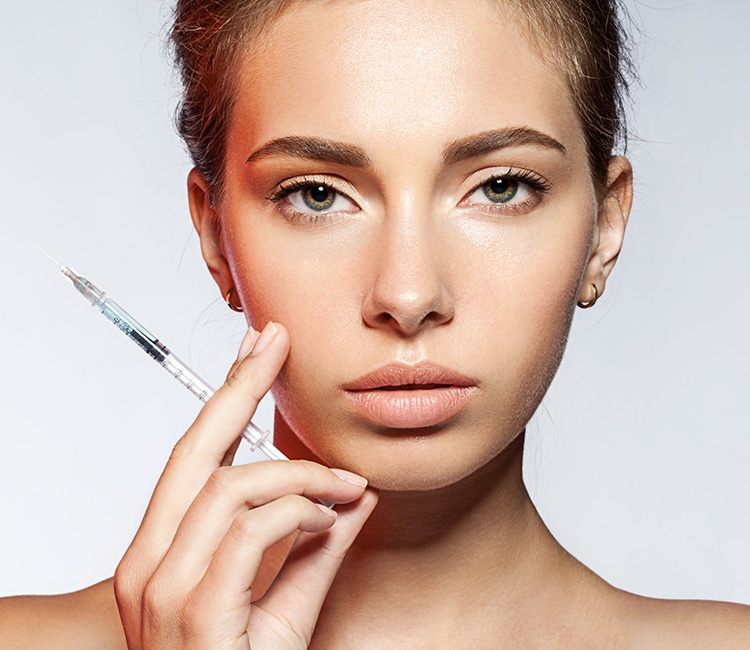 The injection of botulinum toxin, commonly known as Botox, Dysport or Xeomin, has become very popular for reducing wrinkles and rejuvenating the aging face. First granted U.S. Food and Drug Administration (FDA) approval to treat frown lines in 2002, Botox remains one of the most popular cosmetic procedures on the market, and its popularity continues to rise. Multiple formulations of botulinum toxin exist, including Botox, Dysport and Xeomin.

Most physically healthy, non-smokers are good candidates for botulinum toxin A.

Allergy to botulinum toxin A include the following conditions:

Lou Gehrig's Disease;
Disorder of the peripheral nerves that cause movement;
Myasthenia gravis;
Progressive muscle weakness with carcinoma;
Condition where one object appears as two or more objects;
Double vision;
Blurred vision;
Food poisoning;
Drooping of the upper eyelid;
Infection of lung from inhaling stomach contents;
Decreased lung function;
Voice disorder;
Hoarseness;
Difficulty speaking;
Trouble breathing;
Difficulty swallowing; and/or
Problems with bladder control.1
Botulinum toxin A typically lasts about 3-4 months for most people.3

Botulinum toxin A is considered a medical treatment. Therefore, as with all medical treatments, prior to your initial treatment, the medical spa should conduct an in-person exam by either a doctor, a nurse practitioner or a physician assistant. Although each state treats each procedure differently, AmSpa recommends that only an RN or higher-level practitioner perform botulinum toxin A or injectables. Please check with your local medical board, nursing board or health care attorney for more information.

Do not rub or massage the treated areas after the procedure, because it can cause the botulinum toxin to migrate to another area.4

There is no downtime or recovery time for botulinum toxin A. You may resume normal activities immediately.

Disclaimer: The information and answers contained in this section provide a general guide to laws that apply to "medical spas". The information contained on this site is for general reference only. This information is not intended to provide legal advice, and it should not be relied upon as legal advice. This information is not intended to create, and receipt of it does not constitute, an attorney-client relationship. Readers: You should not act upon this information without seeking knowledgeable legal counsel that takes the laws of your jurisdiction into account. All uses of the content of this site, other than personal uses, are prohibited.