CoolSculpting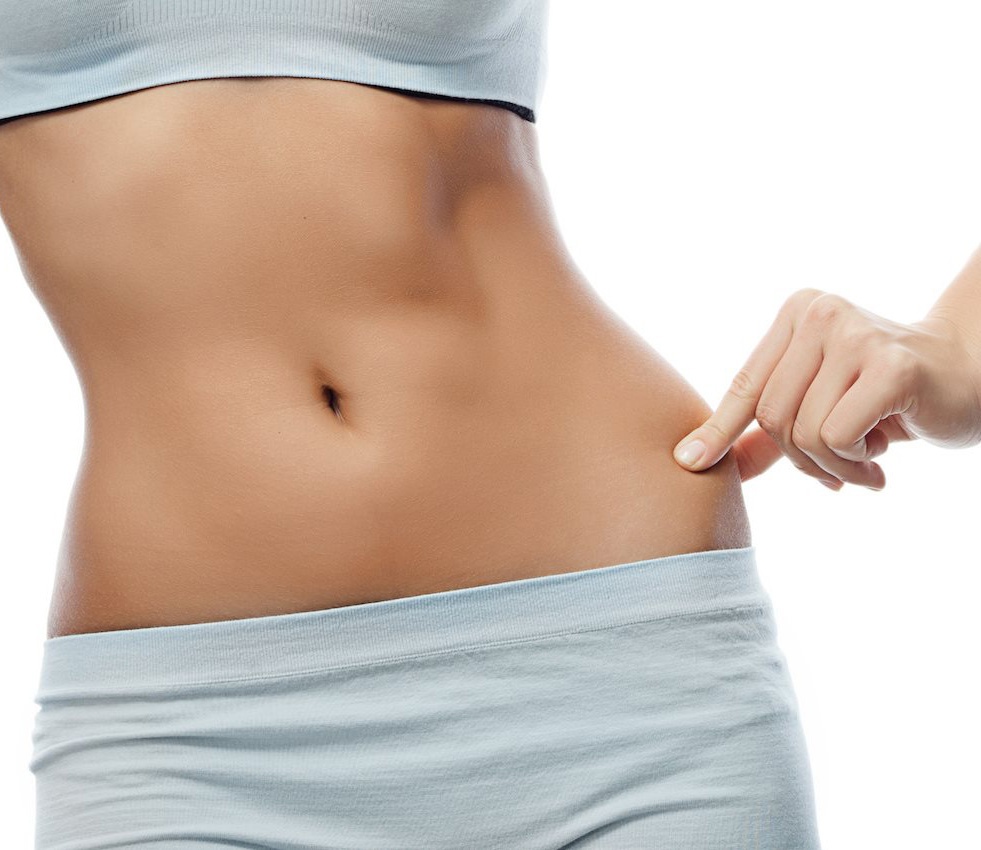 CoolSculpting is a nonsurgical procedure that uses a controlled device to freeze and destroy fat. Fatty areas are gently pinched between the CoolSculpting applicator, which cools the area to a temperature that causes fat cells to crystallize and die. This treatment isn't intended for massive weight loss, but for treating problem areas like love handles, stomach rolls, and arm fat.1

If you are examined and it is determined that the muscle of the abdominal wall is bowing forward and you don't have much fat to remove, then you shouldn't undergo CoolSculpting, just as liposuction would not be indicated. If, however, there are more than two centimeters (close to 2/3 of an inch) of fat palpated between two fingers, then CoolSculpting can be done. Consult in person with a board certified physician who can provide surgical and CoolSculpting options to determine which procedure (if any) is best for you.2

Contraindications regarding CoolSculpting include:

Cryoglobulinemia or paroxysmal cold hemoglobinuria, known sensitivity to cold such as cold urticaria or Raynaud's disease;
Impaired peripheral circulation in the area to be treated;
Neuropathic disorders, such as post-herpetic neuralgia or diabetic neuropathy;
Impaired skin sensation;
Open or infected wounds;
Bleeding disorders or concomitant use of blood thinners;
Recent surgery or scar tissue in the area to be treated;
A hernia or history of hernia in the area to be treated or adjacent to treatment site;
Skin conditions, such as eczema, dermatitis, or rashes;
Pregnancy or lactation; and/or
Any active implanted devices such as pacemakers and defibrillators.3
6; Inflammation and stinging pain after a CoolSculpting treatment is a normal, expected side effect. Side-effects normally go away after 2–3 weeks.

One CoolSculpting treatment takes 30-60 minutes per area treated. One area is typically about the size of your hand. Therefore, each love-handle would be considered one area, and the lower abdomen is typically considered two areas. For many patients, a second treatment in the same area may be beneficial since CoolSculpting removes about 25% of the fat cells per treatment.4

Typical results take about 3–4 months to be fully realized and, therefore, many patients schedule second treatments at that time. The results are long-lasting as long as you maintain a stable, healthy lifestyle.4

CoolSculpting is a relatively new technology and therefore guidelines are difficult to come by; however, AmSpa believes that most states consider or will consider CoolSculpting to be a medical treatment. Because of this, as with all medical treatments, prior to your initial treatment, the medical spa should conduct an in-person exam by either a doctor, a nurse practitioner or a physician assistant. Most states have found with proper training, education and supervision, most medical spa professionals (including professionals who are not licensed as RNs or doctors) can perform CoolSculpting at this time. Please check with your local medical board, nursing board or health care attorney for more information.

Major side effects or complications are rare following a CoolSculpting procedure, because it is noninvasive. There are no incisions and no injections. Most patients return to work or normal activities immediately after the treatment. You may see some redness in the treated area, which could last just a few minutes or up to a couple of hours. Swelling and minimal bruising might also occur and could last a few weeks before completely fading. A dull sensation is another known side effect, lasting from one week to two months.

It is not uncommon to have delayed onset pain after a Coolsculpting procedure. This pain is more commonly experienced with abdominal Coolsculpting. It starts 3–5 days after the procedure and can last 10 days or so.5

Disclaimer: The information and answers contained in this section provide a general guide to laws that apply to "medical spas". The information contained on this site is for general reference only. This information is not intended to provide legal advice, and it should not be relied upon as legal advice. This information is not intended to create, and receipt of it does not constitute, an attorney-client relationship. Readers: You should not act upon this information without seeking knowledgeable legal counsel that takes the laws of your jurisdiction into account. All uses of the content of this site, other than personal uses, are prohibited.