Permanent Makeup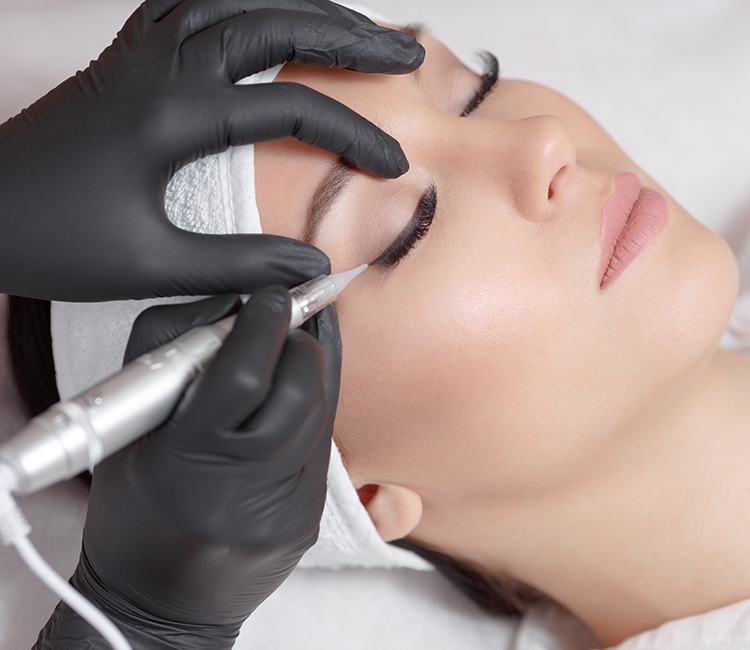 Permanent makeup, also known as micropigmentation, includes outlining the eyes, and coloring the lips and cheeks with a permanent organic pigment using a tattooing needle. The process is a form of tattooing.

Permanent cosmetics never run or smear, so they are great for people with poor vision or motor function who have a difficult time applying makeup.

If the permanent makeup candidate has the following contraindications, he/she should not receive the procedure:

Diabetes;
Pregnancy and lactation;
Glaucoma;
Taking blood-thinning medicines (such as aspirin), cortisone, steroids, Accutaine, Retin-A, or Renova (patients must have written permission from physicians if they are taking Coumadin or Heparin);
Psoriasis;
Eczema;
Undiagnosed rashes and blisters;
Allergies to makeup or colors; and/or,
Easily trigged post inflammatory hyperpigmentation.
Also contraindicated are individuals who are attempting to cover or camouflage telangestasia or birthmarks. Additionally, herpes simplex can be considered a contraindication; however, with the advent of medications to control the viral breakout, herpes is no longer considered a contraindication.1
5 (depends on the area of skin going through treatment)

Initial permanent makeup application typically takes one- to two-and-a-half hours to complete, and touch-ups take significantly less time.3

Although permanent cosmetics can fade over time and require periodic touch-ups, they are considered permanent because the color cannot be washed off.3

Permanent makeup is akin to tattooing and therefore is often governed by your state's tattoo licensure. It is important to note that most states do not allow nurses and estheticians to perform tattooing under their licenses. Please check with your local medical board, nursing board and tattoo licensure regulations for more information.

Many risks associated with permanent makeup are the same for tattoos on other parts of the body. Bleeding may occur during the tattooing procedure, and swelling, bruising, and tenderness of the treated area are common. Poorly sterilized tattooing equipment can lead to infections and, although rare, some people may have an allergic reaction to certain shades of cosmetic tattooing ink. Other risks include the formation of irregular scars called keloids around the tattoo, and a possible interference with MRIs. Overall, dissatisfaction is the largest risk factor associated with permanent makeup. Although there is some flexibility in changing the colors and shapes of permanent lip, eye, and eyebrow makeup, and laser tattoo removal may be an option, those considering permanent cosmetics must remember that the results are meant to last a lifetime.3

Typically, there is very minimal downtime with permanent makeup. There is not generally any bruising, and the redness and swelling mainly takes place the day of the procedure and possibly the next day. Depending on the type of pigment, with time, it fades.

Disclaimer: The information and answers contained in this section provide a general guide to laws that apply to "medical spas". The information contained on this site is for general reference only. This information is not intended to provide legal advice, and it should not be relied upon as legal advice. This information is not intended to create, and receipt of it does not constitute, an attorney-client relationship. Readers: You should not act upon this information without seeking knowledgeable legal counsel that takes the laws of your jurisdiction into account. All uses of the content of this site, other than personal uses, are prohibited.