Scar Revision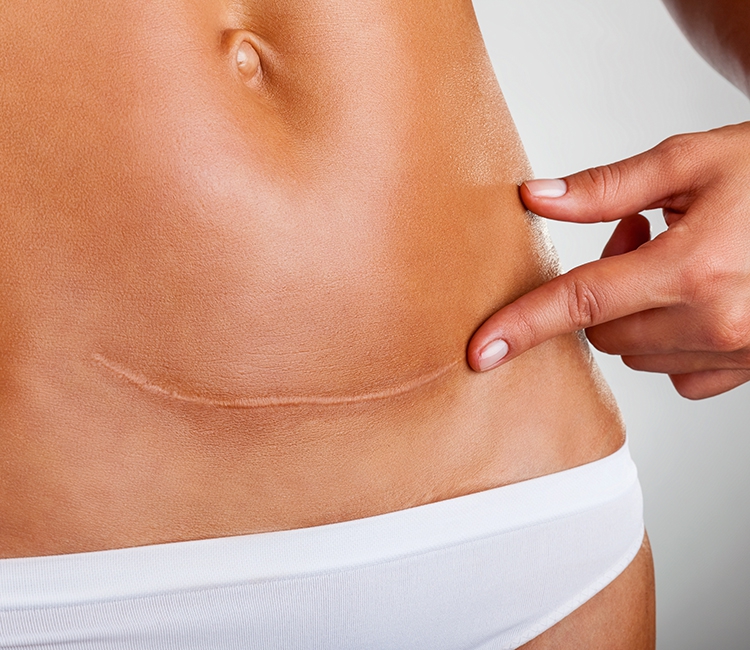 Scar-revision surgery is meant to minimize scars so that they is more consistent with your surrounding skin tone and texture. Treatment options include simple topical treatments, minimally invasive procedures, and surgical revision.

Scar revision can be performed on people of any age and is a good option for you if:

You are bothered by a scar anywhere on your body;
You are physically healthy;
You do not smoke;
You have a positive outlook and realistic goals for your scar-revision surgery; and,
You do not have active acne or other skin diseases in the area to be treated.1
If the scar revision candidate has the following contraindications, he/she should not receive the procedure:

Cigarette smoking;
Nonsteroidal anti-inflammatory drugs;
Use of vitamin E and isotretinoin that hasn't stopped at the appropriate time prior to revision; this can result in suboptimal outcomes;
A history of hypertrophic or keloid scarring holds a higher risk of a poor aesthetic result, which must be weighed against the expectation of a cosmetically superior revision;
Currently has scars under tension secondary to soft-tissue;
The scar to be treated is in an area of excess motion may cause the ultimate scar to be compromised unless the scar can be redirected.2
3; Medications are administered for your comfort during the surgical procedures. The choices include local anesthesia, intravenous sedation and general anesthesia. Your doctor will recommend the best choice for you. Discomfort during recovery depends largely on the size and location of the scar revision.3

If the scar revision is surgical, the length of the treatment is dependent on the length and complexity of the scar. It normally can take between 1-2 hours.5

The final results of your scar-revision surgery will be long-lasting; however, it may take several months for your final results to become apparent and, in some cases, it may take a year for the new scar to fully heal and fade.6

Scar revision can run the gamut from surgery to laser treatments to dermabrasion. Most scar revision is considered medical treatment and therefore, prior to your initial treatment, the medical spa should conduct an in-person exam by either a doctor, a nurse practitioner or a physician assistant. Once the in-person exam is complete, most states allow anyone with proper training, experience and supervision by a medical professional to perform laser treatments. Scar revision surgery is most typically performed by an MD, DO, PA or NP; however, AmSpa believes that only an MD or a DO should be performing surgical procedures. Please check with your local medical board, nursing board or health care attorney for more information.

Some of the risks include:

Bleeding (hematoma);
Infection;
Delayed healing;
Anesthesia risks;
Change in skin sensation;
Damage to deeper structures, including nerves, blood vessels, muscles and lungs can occur and may be temporary or permanent;
Allergies to tape, suture materials and glues, blood products, topical preparations or injected agents;
Skin contour irregularities;
Skin discoloration and swelling;
Skin sensitivity;
Deep vein thrombosis;
Cardiac and pulmonary complications;
Pain, which may persist; and/or,
The possibility of revisional surgery or staged procedures.7
The practice of medicine and surgery is not an exact science. Although good results are expected, there is no guarantee. In some situations, it may not be possible to achieve optimal results with a single surgical procedure and another surgery may be necessary. Scar revision merely replaces one scar with another in an attempt to improve the aesthetics of the area.6

Disclaimer: The information and answers contained in this section provide a general guide to laws that apply to "medical spas". The information contained on this site is for general reference only. This information is not intended to provide legal advice, and it should not be relied upon as legal advice. This information is not intended to create, and receipt of it does not constitute, an attorney-client relationship. Readers: You should not act upon this information without seeking knowledgeable legal counsel that takes the laws of your jurisdiction into account. All uses of the content of this site, other than personal uses, are prohibited.