Back to Main Blog
A Lack of Aesthetic Injectors and What It Means for RNs
Posted By Madilyn Moeller, Wednesday, July 7, 2021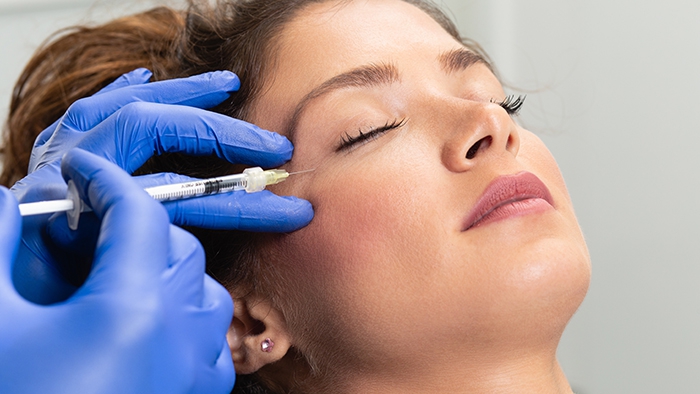 By Madilyn Moeller, Editorial Assistant, American Med Spa Association

The medical spa industry and the aesthetic industry in general are experiencing explosive growth right now, and those medical aesthetic practices that have gotten through the pandemic are thriving. But with that growth comes a problem—the industry is faced with a lack of injectors. This can be seen as a great opportunity for RNs who are looking for a way into aesthetics. Below, we discuss how to find quality injectors and how to compliantly perform aesthetic procedures in your state.

The Lack of Aesthetic Injectors

"We'e always had this massive need for qualified and safe injectors," AmSpa founder and CEO Alex Thiersch, JD, said in the June 22 Medical Spa Insider podcast. "That still remains the driving force behind this industry—the Botox and fillers—but one thing that I'e heard, a common refrain, is that it's really difficult to find competent injectors. There's just not enough to meet the demand, and if you believe what the larger companies are saying, and our research certainly supports this, we're just getting started in the amount of people who are actually going to be wanting these treatments in the next 10 to 15 years. And in order to meet that demand, we're going to have to get more qualified injectors into the industry from other verticals."

Mary Beth Hagen, founder of Titan Aesthetic Recruiting, spoke with Thiersch during the podcast, suggesting that the lack of a formal route to aesthetics may be hindering the entrance of new injectors to the industry and hampering the search for medical spas looking to hire.

"There are different rules in every single state about who can inject and who can provide some of these services," Hagen said while speaking about the lack of information and consistency between states and lack of academic aesthetic courses or programs. "We can have pediatric nurse practitioners, we can have geriatric nurse practitioners, but there's no credentialing for an aesthetic nurse practitioner. And I think through the years that has led people who are businesspeople to start training programs and do a good job of supporting themselves with these companies; I'm not sure that has done the best job in helping prepare new injectors to come into the market."

Time for RNs to Shine

As Thiersch noted in the podcast, this boom in the industry is an ideal time for registered nurses (RNs) to enter the medical aesthetic industry. RNs who want to become injectors can start by learning about facial anatomy and the techniques and products used in the industry. There are numerous training courses available; if they offer certification, make sure the certificate is accepted by your state nursing board. Documented, appropriate training and education in aesthetic procedures may be requested by your state nursing board both in cosmetic nursing practice and for each cosmetic procedure performed.

To safely perform injections, you must have the professional licensure or certification along with the appropriate education, skill and competency in the practice. As we noted in a previous blog, you may be a skilled injector but you must operate according to the regulations in your state, with the appropriate supervision. Your supervising physician or nurse practitioner (NP) must also be versed in the procedure before you can perform it on patients.

What Medical Spas Can Look for in Aesthetic Injectors

"Everybody calls and says, 'I want an experienced injector, I need an experienced injector,' and I will just tell you right now there are very, very few experienced injectors," says Hagen. "Part of your basic business plan should be to create a pipeline of injectors, and whether that is training your own, whether that is having a process to hire naïve injectors and have them trained and have a team to help support that, I can't stress enough that this is the time that if you want to be successful long term you're going to have to create your own pipeline," says Hagen.

You can create this pipeline by looking for a specific set of competencies and aptitudes in your injectors. There are three buckets of skills that an injector needs to have, according to Hagen. They need to:

Be a good clinician;
Have a good eye (artistic aptitude); and
Be a businessperson and marketer.
"I encourage people to hire right: Hire for their head—their clinical skills—and their eye, but then make sure that you give them a good foundational knowledge," says Hagen.
She also encourages prospective injectors to get a good foundational knowledge before they start interviewing for jobs.

"Learn about the industry, learn about the job, learn what your expectations are and learn your anatomy. That's your foundational platform for anything," she says.

How to Find Qualified Injectors

Where do you go when hiring a new injector? AmSpa has a job board, and Indeed is also a great place to go. Hagen's clients encourage applicants to submit a resume pertinent to aesthetics and a cover letter explaining why they are interested in this industry. Prospective injectors must have invested in themselves first and have a foundational knowledge of the industry, their market, facial anatomy and the products they'll be using before they will be considered by some of Hagen's clients. Using some of these techniques may help you find qualified candidates.
Related Tags