Back to Main Blog
AmSpa Introduces MSS 2023 Replay
Posted By Madilyn Moeller, Thursday, September 7, 2023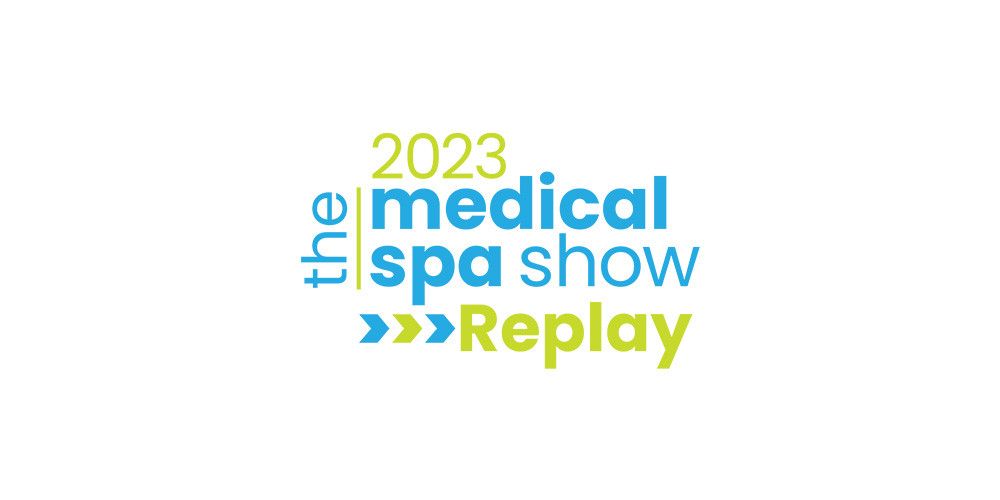 The Medical Spa Show (MSS) is the medical aesthetics industry's number one event each year, and while there's obviously no replacing the networking and fun opportunities the live experience provides, the show's educational sessions offer timeless knowledge that medical spa owners and operators can benefit from at any time. To that end, the American Med Spa Association has introduced the MSS 2023 Replay, an on-demand video service that includes CME-approved courses from MSS 2023 that can be purchased by track for a limited time only.
MSS 2023 Replay includes the CME-approved courses from MSS 2023, as well as the bonus CME content from AmSpa's Virtual Education After Party (VEAP), split into five tracks to provide medical spa professionals with a more focused educational experience. The tracks are:
Business of Medical Spas | Approved for 21 AMA PRA Category 1 Credits™ ($1,050)

This track includes 34 recorded sessions on opening, building and running a profitable and legally compliant medical spa practice. Topics include laws and regulations, necessary KPIs, employee compensation, marketing and much, much more. Industry insiders such as Shelby Miller, DNP, FNP-C; Gretchen Frieling, MD; Lori Robertson, MSN, FNP-C; Kay Durairaj, MD, FACS; and others share the secrets to their success during these presentations.

Clinical | Approved for 17.75 AMA PRA Category 1 Credits™ ($885)

This track includes 33 recorded sessions on essential aesthetics clinical procedures involving injectable neuromodulators and fillers, laser devices, body contouring, threading and more. It also includes discussions about complications associated with each of these modalities. Learn from industry experts such as George Baxter-Holder, DNP, ARNP, CANS; Hermine Warren, DNP, APRN, CANS, CNM; Heather Rypien, RN, BSN, CANS; Kim Burke, APN, FNP-C; Julie Bass Kaplan, FNP-BC; Kay Durairaj, MD; and many more.

Advanced Business | Approved for 11 AMA PRA Category 1 Credits™ ($550)

Whether your next chapter involves scaling, expanding, opening new locations, taking in investor capital or selling your business, these 14 recordings can help you get there. Hear from practice owners, investors, financial experts and legal professionals as you prepare for the next stage of your journey.

Sexual Health and Whole-body Wellness | Approved for 4.5 AMA PRA Category 1 Credits™ ($225)

This track includes eight recordings on how to introduce whole-body wellness treatments into your practice. Featured presentations include medical weight loss, hormone therapy, sexual heath and more. Learn from the first-hand experiences of practitioners such as Kim Evans, MD, FACOG; Kat Lofley, DNP, APRN, CNM, WHNP-BC; and Vrinkley Pruna, MSN, NP.

Incorporating Diversity | Approved for 3 AMA PRA Category 1 Credits™ ($150)

Medical aesthetics patients and professionals come from a variety of backgrounds. In these six sessions, you'll learn how to approach diversity in your practice, including treating skin of color, hiring with diversity in mind and treating transgender patients. Speakers in this track include Shannon King, BSN, BHA, RN; Stanley Okoro, MD, FACS; and Audra Ford, MD.
Each track is available to purchase until 11:59 p.m. EST on January 24, 2024. After they are purchased, the sessions can be watched on demand until 11:59 p.m. EDT on March 25, 2024.
Did you miss MSS 2023 but want to check out the classes presented there? Did you attend the event and want to relive the education and catch up with the sessions you missed? Are you a physician, PA, nurse practitioner or registered nurse who needs to rack up some CMEs to close out the year? Or do you simply wish to improve your skills and level up your practice with knowledge from the industry's leaders? If you answered "yes" to any of these questions, MSS 2023 Replay is for you. Simply log into the AmSpa website and visit learn.americanmedspa.org/mssreplay2023 to begin your journey today.
(In order to receive a CME certificate, you must complete a knowledge check at the end of the course with a 70% score or higher, and then you will receive a link to the CME evaluation survey. After completing that survey, you will receive a certificate from AmSpa's CME provider within four to six weeks.)

Related Tags
Subscribe to Our Email List
Medical spa news, blogs and updates sent directly to your inbox.