Back to Main Blog
Mississippi Releases Guidance on IVs and Semaglutide
Posted By Madilyn Moeller, Thursday, September 7, 2023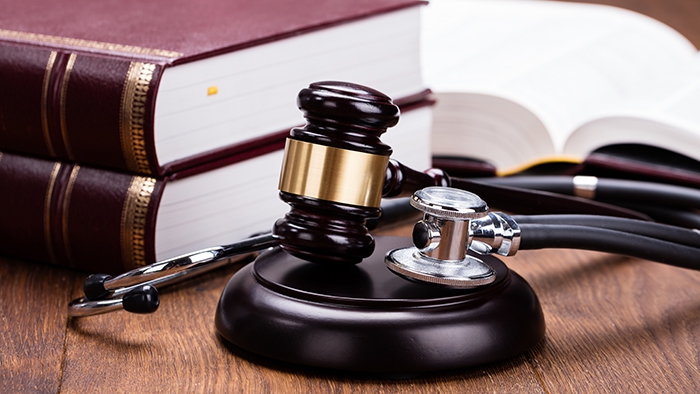 By Patrick O'Brien, General Counsel, American Med Spa Association (AmSpa)
The Mississippi State Board of Medical Licensure recently released two guidance documents; one on providing IV hydration therapy (found here) and a second one prescribing semaglutide for weight loss (located here). While this guidance is specific to Mississippi, many of the concepts they discuss exist in other states.
IV therapy
We will first look at the IV hydration therapy guidance. The guidance reiterates and makes clear that providing intravenous medication or fluids is the practice of medicine. As with prescribing any other course of treatment, a licensed practitioner must establish a practitioner/patient relationship, take a medical history, make a diagnosis that would necessitate IV therapy, develop a treatment plan and prescribe IV treatment for the specific patient. Once these steps have been completed, the actual administration of the IV can be delegated to an appropriate licensed professional, such as a registered nurse (RN). The prescribing practitioner remains responsible for the patient's care. No business or other person may exercise control over or interfere with the manner in which the physician provides services or exercises independent medical judgment. Additionally, physicians run the risk of engaging in unprofessional conduct by assisting unlicensed persons to practice medicine.
The guidance makes clear that diagnosing the patient and deciding on the mode of treatment cannot be delegated or performed by nurses or medical assistants. Finally, the guidance points out that board rules prohibit physicians from prescribing medications outside of a practitioner/patient relationship. Creating this relationship requires the practitioner to:
Verify the patient's identity;
Conduct a physical exam and medical history;
Establish a diagnosis;
Discuss the diagnosis risk and benefits and treatment options with the patient;
Ensure follow-up care is available; and
Maintain medical records.
This guidance touches on similar concerns of unlicensed practice and inappropriate delegation and treatment addressed in a recent Alabama Board of Medical Examiners statement, which we covered here. All states treat IV therapy as the practice of medicine, so the general points of both documents will be present in other states. The differences in other states will focus on who can prescribe the treatments, who can be delegated the treatment and who can own the business that provides them.

Semaglutide
As mentioned above, the board also released a statement on semaglutide. This guidance is more specific to Mississippi's particular rules, but other states may have similar quirks. In its statement, the board strongly advises that practitioners stop prescribing compounded semaglutide until further notice. This conclusion by the Mississippi board is based on a board rule that requires that only medications with an FDA indication for weight loss be prescribed to treat weight loss. In other words, medications can't be used off-label for weight loss in Mississippi. The guidance notes that the drug Wegovy, which is semaglutide-based, is FDA approved for treating obesity. However, the compounded version of semaglutide is not FDA approved and so does not have an indication for weight loss. Therefore, a Mississippi physician would violate board rules by prescribing compounded semaglutide to treat their patients for weight loss. The guidance also points out the safety and effectiveness concerns of the processes and components used in making compounded semaglutide; these have been echoed by the FDA and a few other states. AmSpa offers a resource center that covers some other issues involving compounded semaglutide, found here. In most states, prescribing compounded semaglutide for weight loss is not prohibited, but there are several other states that have specific rules, as Mississippi does, that may cause some complications for your medical spa.
While your medical spa likely is not located in Mississippi, so this guidance won't directly affect you, many of these issues still apply in your state. The details and how they affect you are likely to be different. But, if you are providing IV therapy or semaglutide treatments, it is certainly worth the time to review your practices and policies for compliance with your local rules. AmSpa members have access to a number of medical spa law resources on their state's practice environment. Additionally, AmSpa Members can take advantage of a complimentary legal consultation with a health care attorney at the law firm ByrdAdatto.
Related Tags
Subscribe to Our Email List
Medical spa news, blogs and updates sent directly to your inbox.