Back to Main Blog
California Finally Releases Application on Independent Nurse Practitioners
Posted By Madilyn Moeller, Tuesday, January 10, 2023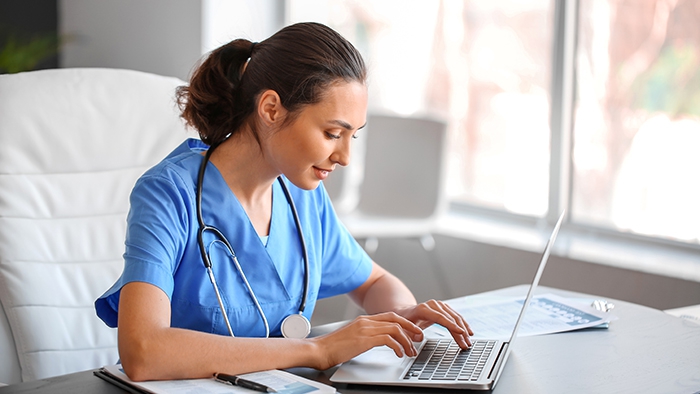 By Patrick O'Brien, JD, Legal Coordinator, American Med Spa Association
In 2020, California passed a new law, known as AB 890, which provided a pathway for nurse practitioners (NPs) to practice without needing the supervision and oversight of a physician. Many of the law's provisions became effective on January 1, 2023, and the Board of Registered Nursing (Board) has released additional information on this new license. NP independent practice has become common in many states and is sometimes referred to as "independent practice," "autonomous practice" or "full practice authority" (FPA). Most states opt to make it easy for NPs to gain FPA, either making it automatic when they get licensed or requiring a period of practice under physician supervision before gaining it. California has uniquely chosen a two-tiered path to independence. Unfortunately, this may make it difficult for many currently practicing NPs to qualify for FPA.
The first of the two tiers is referred to by the Board as "103 NP," due to the statutory section that creates it. Prior to AB 890, NPs were required to practice pursuant to a set of "standardized procedures" with a physician. These procedures required the physician to review and oversee the practice of the NP but did not require that they were always at the same practice site as the NP. The 103 NP provision allows NPs who have completed a transition-to-practice period of at least three years or 4,600 hours to practice without these standardized procedures. The catch is that in order to practice under the provision, the NP must practice at a practice location where one or more physicians and surgeons also practice. So, while this does give NPs more independence from supervision documentation, it will be difficult for established NPs to make use of this, as they may practice in smaller or remote clinics or medical spas, where a physician isn't typically practicing on site.
The second of the tiers is referred to as "104 NP." This class of NP is also permitted to practice without standardized procedures, like the 103 NP. The major difference is that the 104 NP providers are not restricted to practice locations where physicians are also practicing. Therefore, this class of NP would qualify as "independent"—able to practice in a variety of locations without needing a formal supervisory relationship with a physician. In order to qualify for this type of license, the NP needs to practice for at least three years in addition to the three-year period required to get the 103 license. The statute allows the Board to lower this requirement for those holding a Doctor of Nursing Practice degree (DNP). However, it does not appear that presently the Board is making any exceptions for this; its press release indicates that NPs will not be able to qualify for the 104 license for three years or until 2026. Additionally, the press release makes clear that the three years of practice must be under the 103 license in order to qualify for the 104 FPA license.
The passage of AB 890 helps to move California toward a more independent practice environment for NPs and closer to the form of FPA that most states allow. However, the requirements of the 103 NP license as a prerequisite for practice as a 104 NP means that many NPs may need to leave their current practice locations. The Board has not clarified how often a physician needs to be present at the practice site to qualify under the statute, so it is possible that infrequent or occasional presence may be allowed. On the other hand, it could potentially mean that a physician must always be present under the 103 license. If this is the case, NPs who currently practice with remote physician supervision will need to relocate to a group practice setting for three years to again be able to practice independently. For newly licensed NPs or those starting their careers, this may not be an issue. But veteran NPs who are well established may find greater hardship in qualifying to become independent. The Board does state that they are currently working on creating more resources and rules, so the answers to some of these questions may become clearer. It is also always possible that a new law may be passed, further changing the rules.
If you are currently a licensed California NP and qualify for the 103 license, it may be worthwhile to start the process now, so that you can qualify for the 104 license at the earliest possibility.
Related Tags
Subscribe to Our Email List
Medical spa news, blogs and updates sent directly to your inbox.