Back to Main Blog
Your "New Service" Marketing Plan: 3 Steps to Success
Posted By Madilyn Moeller, Thursday, January 12, 2023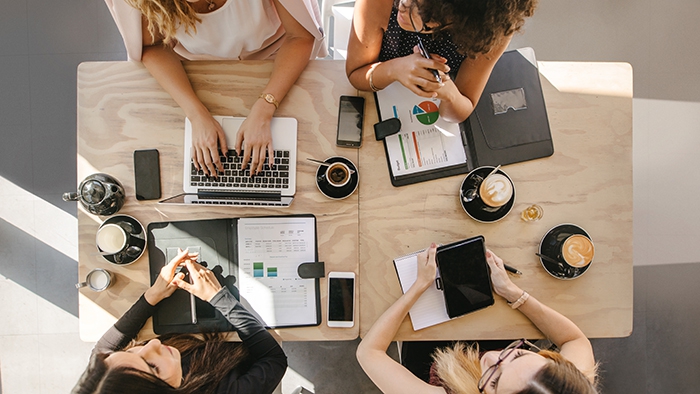 By Etna Interactive
Introducing—or re-introducing—a service is an incredible opportunity for growth. But no product or service sells itself. You need to do the work to educate your clients and potential clients, and drive demand. Here's how you can do it, in just three steps.
Step 1: Plan
Step one is planning—laying the foundation to have a successful launch and promotional event. This big step encompasses understanding how clients think about and search for your new service, identifying your available resources, and determining your messaging and communication strategy.
Research How Patients Think About and Search for the Service
There are some great tools available online that help you determine how people feel about the service you're planning to introduce:
RealSelf—Find real reviews and top questions about the service.
answerthepublic—See questions people are posting to the web about the service.
Google—Type your service name into the search bar and see Google-suggested searches.
When you're launching a newer branded service or treatment—one that hasn't yet built name recognition—consider what your prospective clients might search for. Always research both the category of service, the condition or problem it treats, and the treatment name. Google Trends is a great place to compare volumes for different search terms.
When you're researching keywords, look at not just the brand and category of service, but also competing brands or competing existing procedures so you can piggyback on some of those keywords or themes when drafting or creating new promotional copy.
Gather and Evaluate Assets and Opportunities from the Manufacturer
Next, contact the seller, supplier or manufacturer and find out what resources they can provide. Often, they will send a media kit with assets including before-and-after photos, logos, product shots, live treatment videos, mechanism of action videos, and illustrations to use in your own promotion. If you have a marketing agency partner, connect them with your supplier so that those assets are used to maximum effect.
Ask your supplier if there are co-marketing dollars available. Oftentimes, this can simply entail things such as available free demonstrator treatments so you can introduce it to the market, but make sure you are asking about what is at your disposal for your launch and promotion.
Align Communications Strategies and Resources for Targeted Messaging
This step is about your messaging and how you're going to get the word out. Figure out how you're going to position the new service and make sure your team, whether internal or external, understands so they can communicate about it in a unified way. This includes considerations such as whether you are using the product on-label or off-label, which modalities or benefits you are going to promote, and other details.
Then, figure out who your influencers might be. Do you have any relationships with bloggers? With someone with a large following on Instagram or TikTok that you might partner with to introduce the service in your market? Start those conversations early.
Lastly, pull the research and identify through paid media modeling whether it makes sense to use pay-per-click (PPC) advertising or social media advertising to get your messaging out into the world.
Step 2: Prepare
Now it's time to do the preparatory work.
Add a New Page and Make Other Important Website Updates
Your priority is to get a content-rich, mobile-responsive, optimized page added to your website. This new page will attract clients through search engine optimization, serve as an informative landing page for social posts and advertising, and inspire prospects to request consultation and treatment.
So, what makes a page competitive in Google search? To start with, it should have:
About 1,000 words of highly searched, well-organized, helpful information such as how the treatment works, what to expect at the treatment, recovery, common questions and cost information;
Provider and location information, links to related blog posts, and calls to action throughout inviting people to schedule an appointment; and
Ideally, before-and-after photography embedded on the page.
Destination Aesthetics' dermal fillers page is an excellent example for med spas looking for inspiration.
Your new page will help you get found for the service, but you need to go a bit deeper across your site. Update service menus and dropdown lists on your online forms where people can express what they're interested in. Make sure to populate your photo gallery, where possible. If you're using manufacturer photos, replace them with your own real client photos as quickly as possible.
Video is incredibly valuable in terms of capturing consumer interest, supplying education and keeping potential patients on your site longer. Publish video to the page wherever possible and use it in other places, such as your social media advertising. And, of course, it belongs on your YouTube channel.
Update Your Information Across the Web
Keep in mind that you're not just promoting on your own site these days. Make sure you update your list of services on your Google Business Profile. If the manufacturer website has a directory of providers, take advantage of that and, if you can, go beyond the basics and include your website, logo and any additional information that can enhance your listing.
Update On-hold Messaging and Point-of-sale Displays
Since these efforts are going to bring in more calls and clients, be sure to update your on-hold messaging and your point-of-sale displays in the office to raise awareness of the new service.
Step 3: Promote
Now that you've laid the foundation, you're ready to launch the promotional phase. You'll use all available means to get the word out about the service and the results patients are seeing.
Promote the Service Across Your Site
First and foremost, add a feature graphic that's going to appear on every page of your site to guide traffic to the new service page.
Select and Invite Good Candidates
Next, mine your database and send a personalized message to potentially receptive patients about the availability of the new service.
Spread the Word About Your New Service
You need to announce that this new service is available. Highlight its benefits, position it inside the clinic on social media, go live with stories and, of course, get an email out to everybody on your opt-in list.
If you have the means, distribute a press release. If you have targeted influencers or local media contacts, get in touch with them and let them know about this exciting new service and offer to demo it for them. Tout it as great content for a blog, Instagram feed or local news story.
This is the time to invite your valued influencers in for treatment. Be sure to negotiate in advance how and to what degree they're going to give you exposure in exchange for that treatment; of course, those agreements ethically need to be disclosed.
Consider Using Paid Advertising
If your paid advertising model works, deploy your paid advertising strategy to generate demand for the new service.
Showcase Real Results
Begin to capture and share real client results. Live video content, stories on social media, testimonials that you can publish to the website and reviews on third-party sites are all valuable means of promotion that can begin as you start to get results with the new service.
Continue Promoting for Sustained Interest
A few days or weeks into promotion, traction can start to wane. It's critical to keep pressing in the weeks and months that follow the introduction of the new service.
Make sure you have an ongoing campaign to optimize for the target keywords from your initial research.
Continue to use email and social media to drive awareness and lift demand for that service.
If you're active on RealSelf, participate in Q&A once you've got the experience and expertise to share.
Refine your PPC campaign, optimizing it to the best of your ability to bring down the cost per lead that's serving that new service line.
Market With Content
Now that you're treating people, you're collecting content and can begin content marketing. You can publish videos to YouTube, add photos to your gallery, compose client stories and add testimonial pages. Actively post on your Google Business Profile. Create blog posts.
Harness the Power of Reviews
Try to solicit reviews for the new service that mention it by name because that's going to help you be discovered for it in Google Local Search. In addition, survey the early adopters to find out if you're correctly positioning the service, properly setting and managing expectations, and getting the desired results for clients. That way, you can align your marketing a little bit better before closing out any campaigning and put it in a normal steady state of broad promotion.
If, ultimately, that message needs to be refined, talk to your team or your agency partner to give them that direction.
You've Got This, and If Not, Etna Interactive Is Here to Help
Etna Interactive wants your next online service launch to be a huge success. Once you've negotiated a lease or purchase of that new device or technology, you just need to do these three things to get the best possible exposure.
If you need help with your service launch or any other digital marketing concern, visit Etna Interactive at Medical Spa Show 2023 on February 2 – 5, 2023, at booth 729, or call at 866.374.3762, visit its website at etnainteractive.com or subscribe to its newsletter.
For 20 years, Etna Interactive has been a trusted thought leader in aesthetic health care marketing and business development. Its specialists routinely present at industry events and serve as strategic partners to aesthetic and health care organizations across North America. Etna delivers on its brand promise of "marketing that makes you more" for clients ranging from large international device manufacturers to small local medical spas. Its partners enjoy award-winning websites, state-of-the-art SEO, paid advertising with proven ROI, customized strategy, powerful reputation management, proactive performance analysis and, of course, growth.
Related Tags
Subscribe to Our Email List
Medical spa news, blogs and updates sent directly to your inbox.