Back to Main Blog
California Imposes New Requirements on Physicians for Disclosure of the Open Payments Database
Posted By Madilyn Moeller, Tuesday, March 21, 2023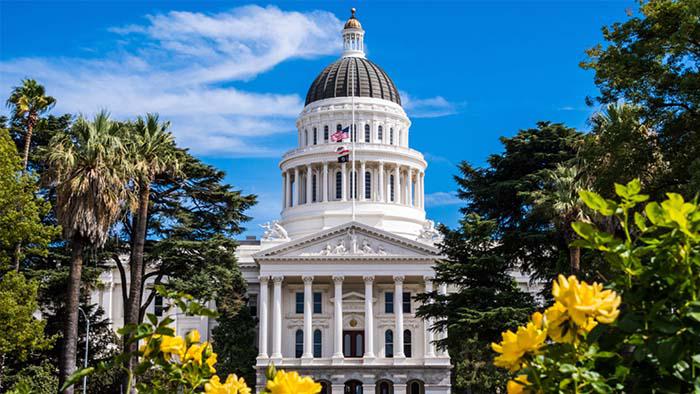 By Michael S. Byrd, JD, ByrdAdatto
On January 1, 2023, California imposed a new disclosure requirement on physicians licensed in California and their employers, to provide patients with notice of where they can search the Open Payments database. California Assembly Bill 1278 (AB 1278) makes California the first state to impose such an obligation on physicians.
What is the Open Payments database?
The Open Payments program (otherwise known as the Sunshine Act) requires manufacturers of drugs, biologicals, devices or medical supplies covered by Medicare, Medicaid or Children's Health Insurance Program (CHIP) to track and report annually to the Centers for Medicare and Medicaid Services (CMS) certain payments or transfers of value made to physicians, teaching hospitals and other advanced practice clinicians. CMS publishes this data in a searchable online database accessible by the general public.
The goal of the Open Payments program is to promote a more transparent and accountable health care system. The program makes information available to the public about financial relationships between certain manufacturers and organizations who make payments or transfers, and certain health care providers of various types, including physicians.
What are the new requirements imposed by AB 1278?
Beginning January 1, 2023, physicians licensed in California must provide written or electronic notice to patients on the initial visit about the Open Payments database and retain the notice in the medical record (written or electronic). Written notice must include a signature from the patient and the date of signature. The notice must include the following text:
"The Open Payments database is a federal tool used to search payments made by drug and device companies to physicians and teaching hospitals. It can be found at https://openpaymentsdata.cms.gov."
Additionally, physicians must post an Open Payments database notice in each location where they practice in an area likely to be seen by all people entering the location. This notice must include an internet website link to the Open Payments database and the following text:
"For informational purposes only, a link to the federal Centers for Medicare and Medicaid Services (CMS) Open Payments web page is provided here. The federal Physician Payments Sunshine Act requires that detailed information about payment and other payments of value worth over ten dollars ($10) from manufacturers of drugs, medical devices and biologics to physicians and teaching hospitals be made available to the public."
Beginning January 1, 2024, if a physician's practice maintains an internet website, then the website must also include an Open Payments database notice placed clearly on the website. If a physician is employed by a provider of health care services, then the employer, not the physician, is responsible for complying with the website requirements.
Impact on providers operating in California
Physicians licensed in California and their employers need to update their records retention policies to reflect the new requirements to provide the notice of the Open Payments database using the specified verbiage and retain the notice in patient medical records. Additionally, they need to have posted a visible sign to all patrons at each location they practice with notice of the Open Payments database, again using the specific verbiage outlined above. Even though it is not required until 2024, physicians should update their website to include the required notice of the Open Payments database.
While this new law only impacts providers providing professional medical services to patients located in California, physicians operating in multiple states should take note. If the physician or their employer has a website and offers services in multiple states including California, they will need to meet the website notice requirement beginning January 1, 2024. For example, a physician providing telehealth services to patients in California must be licensed in California. As such, the physician or their employer will most likely be subject to the new law, even if the physician is physically located in another state.
What are the broader implications of AB 1278?
California is the first state to pass this type of law, but others may soon follow. Transparency and public awareness about health care providers' financial relationships remains an ongoing topic in several states, and this could influence other states to propose similar legislation.
Michael S. Byrd, JD, is a leading advocate for doctors and dentists throughout the United States. He routinely lectures at continuing medical education seminars on the various business and legal issues that medical professionals face. Outside of health care, Byrd has used these same skills to handle sensitive and complicated business matters for entrepreneurs, business owners, attorneys, CPAs, high-net-worth individuals and public figures. With his background as both a litigator and transactional attorney, Byrd brings a comprehensive perspective to business and health care issues.
A national business and health care law firm, ByrdAdatto helps business and health care professionals navigate the complicated maze of legal issues that come with owning a successful and compliant business. This includes making the law accessible and easy to understand through ongoing education, thought leadership and creative solutions that positively impact clients and their businesses. ByrdAdatto works to ensure the legal affairs of your business are in order, and finds creative solutions to optimize your business, mitigate risk, avoid future legal issues and achieve long-term goals.
Related Tags