Back to Main Blog
How the Texas Corporate Practice of Medicine Relates to Medical Spa Ownership
Posted By Mike Meyer, Tuesday, September 10, 2019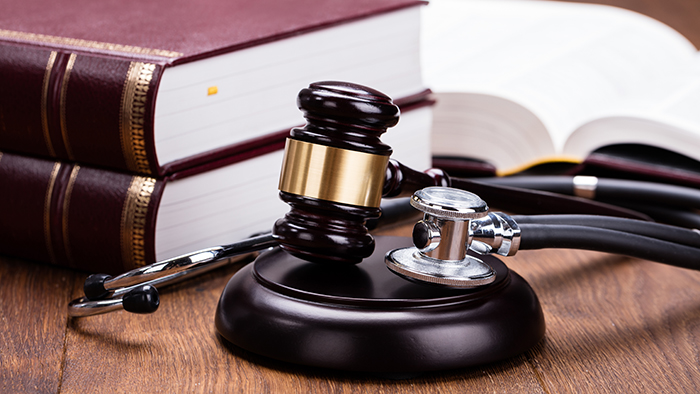 By Patrick O'Brien, JD, legal coordinator, American Med Spa Association
Recently, AmSpa has been getting a lot of emails and calls telling us they have been informed that in Texas, unlicensed people can own a medical spa and simply hire a medical director. This contradicts our information, as well as ByrdAdatto's research on the subject: Texas' corporate practice of medicine (CPOM) policy generally prohibits non-physicians, lay corporations and other entities from employing a physician to practice medicine. We understand how there can be some confusion, as the various authority and elements that make up the legal basis for Texas's CPOM policy are scattered in a number of places. However, we wanted to provide our Texas members with some additional information on this, because it is important to stay in compliance with the policy; failing to do so can open the physician up to discipline for abetting the unlicensed practice of medicine, and can subject the non-physician owners to fines and penalties as well. You only need to look to the Texas Medical Board's June 27, 2019 press release for examples of the board taking action. In one instance, a physician was prohibited from performing, supervising or delegating medical spa procedures for five years for aiding the unlicensed practice of medicine and lending his license to a medical spa. In two other cases, unlicensed medical spa owners entered into agreed cease-and-desist orders with the board; they had been engaging in the unlicensed practice of medicine by advertising and providing medical cosmetic procedures. This article will explore some of the main sources of this policy and attempt to dispel some of the confusion.
A discussion of this topic should begin with the Texas Occupations Code Chapter 3 Subtitle B, collectively referred to as the "Medical Practice Act." Section 155.001 requires that a person must hold a license to practice medicine. Section 155.003 make it clear that only a person who has completed the required educational steps may hold a license to practice medicine. Section 165.152 make it a violation subject to penalties for a person to practice medicine in violation of the Medical Practice Act. Section 165.156 also make it a violation for a "person, partnership, trust, association or corporation" to use any letters, words or terms in any manner that indicate it is licensed to practice medicine if it is not, in fact, licensed to practice medicine. In Section 164.052, the code states that a physician is subject to discipline if he or she "directly or indirectly aids or abets the practice of medicine by a person, partnership, association or corporation that is not licensed to practice medicine by the board." Section 165.155 prohibits a physician from paying or rewarding any person or entity for soliciting or securing patients. Taken together, it is clear that an unlicensed person, corporation or other entity cannot advertise that they practice medicine or offer medical services, and they cannot simply hire a physician to lend a license to their business.
Now, there are a number of exceptions to this general prohibition on employing physicians. The Texas Medical Board has adopted Rule §177.17 and provided a FAQ article on CPOM that provides a helpful summary of the information and possible exemptions. Rule §177.17 lists various exempt hospitals, non-profits and institutions. However, those entities are not applicable to a privately owned medical spa. Corporations and other entities properly formed and owned under Title 7 (Professional Entities) of the Texas Business Organizations Code are also exempt. A properly owned professional medical corporation may hire physicians and offer medical services.
The Texas Medical Board's FAQ also mentions that physicians may enter into an independent contractor relationship, though it is a question of law and facts whether it is a permitted independent contractor or a prohibited employment relationship. Under 151.055, hospitals may enter into independent contractor agreements with physicians. However, for other physician and non-physician relationships the navigation can be incredibly tricky. Any independent contractor arrangement must still comply fully with the Medical Practices Act, as well as not fall into any aspects that would make it a prohibited employment relationship. Each of the listed court cases and attorney general opinions addresses different aspects used in determining independent contractor status from employment relationships. Some of the issues examined are the flow of funds, setting of fees, ownership, control over medical decisions, control over services or employees, and advertising. This means that even if your agreement says "independent contractor," it may still be a prohibited employer/employee relationship if it does not satisfy all these elements.
For example, in the case of F.W.B. Rockett v. Texas State Board of Medical Examiners, the physician saw patients and reviewed X-rays for a non-physician-owned clinic; for his services, he was paid a flat monthly fee. In this case, the physician lost his license because he was permitting an unlicensed person to practice medicine. Similarly, in Flynn Brothers, Inc. v. First Medical Associates, the physician claimed to be an independent contractor, but the court found him to be an employee because, among other reasons, the non-professional entity retained two thirds of the physician's collected fees.
Taken all together, the case law and statutes form a complex balancing act. The Texas Medical Association recently published a white paper detailing its explanation of the doctrine, and it largely reflects the findings of AmSpa on the matter. Additionally, the medical service organization (MSO) model allows medical spas in Texas a way to navigate these situations. If you are not familiar with the MSO model, see articles about it here and here, and the concept will be covered by an attorney from ByrdAdatto at the upcoming AmSpa Medical Spa & Aesthetic Boot Camp in Dallas. Because of the highly technical nature of the CPOM, the board's FAQ recommends that you consult an attorney before entering any actual arrangement. Also, do not base your business plan on any article, even—and especially—this one. You need specific and tailored advice from an attorney who is intimately familiar with the Texas CPOM, professional organizations law and medical spas.
Related Tags
Subscribe to Our Email List
Medical spa news, blogs and updates sent directly to your inbox.