Back to Main Blog
Invest in Quality Internet Marketing for Your Medical Spa
Posted By Mike Meyer, Wednesday, September 11, 2019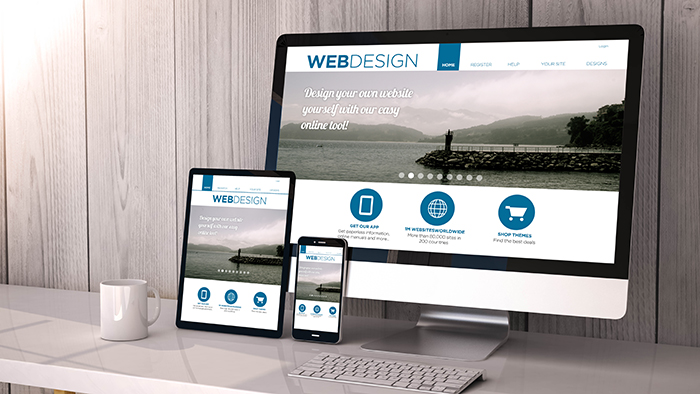 By Terri Ross, Terri Ross Consulting
Online presence is one of the most critical elements of a successful marketing program. In the era of technology, many—if not most—prospective patients will first come across your office through an Internet search. Your website must be eye-catching, professional and thorough. It should paint the complete picture of your office: individualized services, state-of-the-art technology and professional staff. In the first few seconds of accessing your website, prospective patients will form an opinion of your office. Therefore, it is critical to invest in high-quality website engineers, content writers and marketing personnel. (Click here to read more about how internet marketing ties into a successful marketing program).
With internet marketing especially, you may be tempted to find ways to cut corners and lower your overall costs. However, doing so will substantially weaken your marketing program and cut into your overall profitability. Invest in a high-quality, experienced marketing team to build a solid online platform for your medical aesthetics practice. The rewards will far outweigh the cost.
Initialization
Invest in high-quality website engineers or staff from the get-go. While you may be able to find companies to create a website for a low price, the product reflects the cost. And it's far more complicated to scrap a website and create a new one, especially when you consider that it needs to be properly integrated into search engines such as Google. The takeaway message here is that you'll spend more money hiring the right team to correct a poorly formed and developed website than you will if you pay to have it done right the first time.
Structure
Your website needs to be clean, professional and easy to navigate. Steer clear of flashy designs and complicated navigational tools. You want prospective patients to navigate your website with ease so they can quickly and efficiently learn about the services, products and technology you offer. Make it easy to return to the homepage by having a banner on each page. Keep in mind that many people will access your website through a mobile device, so you'll want to make sure your website can adapt to any screen. Lastly, make your contact information easily accessible, either in the footer or in the main menu. You don't want prospective patients to struggle to find ways to get more information or reach out to your office. Make it obvious. Read more about these and other ways to improve your website design in this article from the Huffington Post.
Content
Aside from a clean and professional design, the content is the most critical component of your website. It won't mean much that your website is easy to navigate if the pages don't lead to well-developed, informative content. Your website should effectively illustrate all the key details of your office—your services, technology and staff—in a consolidated space. This means you'll need to invest in highly talented writers and content developers. Writers can either be hired in-house or contracted out. Either way, be careful in your selection; ideally, you want professionals with experience in both the writing and medical fields. Your website content needs to be original—not duplicated from a similar site—in order to be searchable on platforms such as Google. Well-developed website content also will contain robust inbound/outbound links, as well as searchable keywords, phrases and page titles. (Click here to read more about how to successfully incorporate SEO elements into your website content). The takeaway here is that the content on your website needs to be original, professional and searchable.
Link Development
High-quality content goes hand in hand with proper link development. Inbound links are like the gateway to your office—you want them to be logical, well-placed and natural. Ideally, the team you hire for website initialization and content development will have experience in link building. Beware of companies that sell inexpensive links in bulk. More is not always better—in many cases, these bulk-type links are poorly developed and placed on totally unrelated pages, negatively impacting your presence on search engines such as Google. The cost to repair this damage will far exceed the cost of having an experienced SEO team develop high-quality links the first time around.
Return on Investment
There are several important numbers you need to know to track the progress of your marketing program, as outlined in this article. As with every marketing avenue, you'll need to know your internet marketing return on investment (ROI) every quarter. How many prospective patients first learn about your office through an online search? How many patients inquire about your services through website forms? These are key numbers that will help you determine your projected and actual ROI.
They'll also help you plan for the future and tailor your marketing program to the times. For example, if you notice a 50% decrease in the number of prospective patients visiting your website, you may need to invest more in SEO and link development. An increased number of well-placed and tailored inbound links will lead to increased online traffic, contributing to your overall visibility. The idea is that this will ultimately lead to increased patient conversion. Keeping track of the numbers allows you to gauge the success of your online marketing plan and implement targeted changes to improve your online presence.
Online marketing is a central element of your marketing program. Invest in a high-quality professional team to develop and maintain a clean, informative and well-guided website.
Click here to complete Terri's 10-point checklist.
Terri Ross brings more than 20 years of sales and management experience to the field, having worked with leading-edge medical device companies such as Zeltiq, Medicis, EMD Serono, Merck Schering Plough and Indigo Medical, a surgical division of Johnson.
Ross' vast knowledge and experience as a sales director managing upwards of $20M in revenue and successful teams has allowed her to become a renowned plastic surgery management consultant helping aesthetic practices thrive.
To optimize revenues and business performance, Ross' practice management consulting services help physicians evaluate practice processes including, but not limited to, overall-operating efficiencies, staff skill assessment, customer service and operating efficiency strategies. The goal is to develop a comprehensive plan of action to improve productivity, quality, efficiency and return on investment.
Related Tags
Subscribe to Our Email List
Medical spa news, blogs and updates sent directly to your inbox.