Back to Main Blog
IV Bars Target of Alabama Investigation
Posted By Madilyn Moeller, Monday, October 17, 2022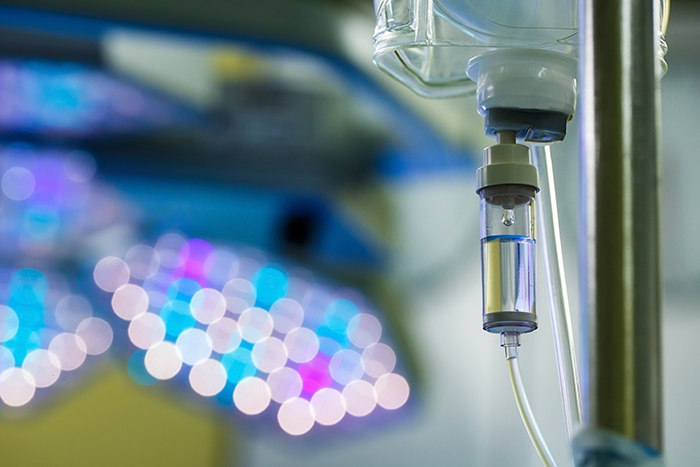 By Patrick O'Brien, JD, Legal Coordinator, American Med Spa Association (AmSpa)
Recently, the Alabama Board of Medical Examiners investigated a number of IV bars, finding numerous violations and unlicensed practice of medicine. As a result of these non-compliant businesses, the board issued a declaratory statement that spells out the requirements for IV therapy practice. Before we get into the details of the statement, it is important to realize that while this is about Alabama, the concepts and rules apply to IV practices in most other states as well.
IV therapy is the practice of medicine
Through the investigation, the board found that patients coming into an IV therapy business are often treated without the involvement of a physician. It noted that many businesses were associated with physicians who implements standing orders and assists in acquiring the medications and IV supplies. Frequently, a registered nurse (RN) was the only health care licensee on site. The board notes that because intravenous medications are being used to treat a human ailment or condition, they must be prescribed by someone licensed to diagnose. In Alabama, this is a physician, physician assistant (PA), nurse practitioner (CRNP) or midwife (CNM). Before treatment, one of these professionals must evaluate and examine the patient, diagnose their condition, discuss or recommend a treatment, and prescribe the treatment. The above practitioners can then delegate starting the IV to another person with appropriate training.
The pharmacy board is looking too
The ruling notes that merely having a physician associated with the business does not make an IV bar compliant. Similarly, while standing orders have a place in medical treatments, they cannot be employed to cover the entire treatment process. Particularly with IVs, the specific mixture is often compounded for the patient's needs. The pharmacy law in Alabama, as in other states, closely regulates who can compound medications and drugs and provides an exception for practitioners to compound for their own patients. The ruling, however, notes that some IV businesses are exploiting this exception and only using the practitioner's credentials to obtain the medication materials but then are possessing, compounding and administering the medications in violation of the Pharmacy Practice Act.
Corporate practice and control concerns
The ruling goes on to address ownership and control concerns. Many states limit who may own a medical practice to only licensed professionals. Alabama is more flexible in this, allowing a wider range of ownership, provided the practitioners may independently exercise their medical judgment without any non-professional control being exerted over them. The ruling says that where the licensed physician or other practitioner isn't actively involved in the operation of the IV business, as covered above, the unlicensed practice of medicine may be occurring by the employees and owners of the IV business.

Takeaways
The Alabama report is available here if you would like to read the specific language. The biggest takeaways with this are that state medical boards do investigate medical practices and are aware of newer developments such as IV therapy businesses and medical spas. Not every state board has been active with investigations in the past, but that isn't an indication that they won't be in the future, nor is anything stopping them from taking inspiration from Alabama's investigation and looking into IV businesses in their state. IV businesses have compliance needs just like medical spas do. AmSpa Members have access to their state legal summary, which provides useful information on medical practice in their state.
AmSpa Members receive a complimentary 20-minute introductory compliance assessment with a ByrdAdatto attorney. Click here to learn how to join AmSpa today!
Related Tags
Subscribe to Our Email List
Medical spa news, blogs and updates sent directly to your inbox.