Back to Main Blog
UPDATED: Maker of Wegovy and Ozempic Takes Action Against Medical Spas, Weight Loss Clinics and Pharmacies
Posted By Madilyn Moeller, Monday, July 10, 2023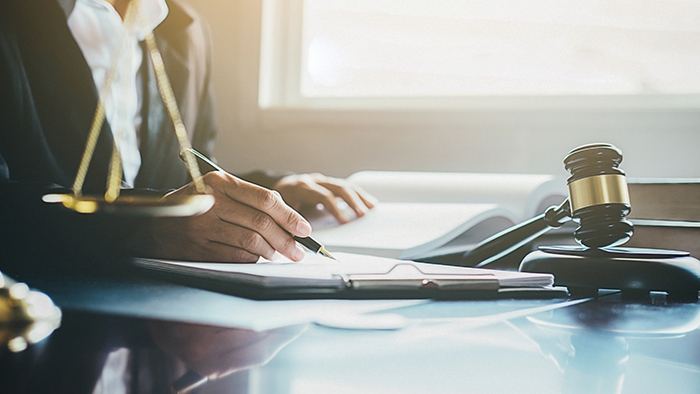 By Patrick O'Brien, Legal Coordinator, American Med Spa Association
UPDATE (7/10/2023): Following the lawsuits against the weight loss practices last month, Novo Nordisk has now filed suit against three pharmacies for selling semaglutide injections. As we discussed below and in this article, medications that appear on the FDAs Drug Shortages list, including semaglutide, are able to be compounded in specialty pharmacies. These lawsuits allege the pharmacies of engaging in unfair competition by selling unapproved semaglutide injections. Compounded medications are, by definition, not FDA approved, so, on the surface, this would seem to be a suit over a practice that is otherwise permitted by the FDA. However, the suits are alleging that these pharmacies are using a different base ingredient for semaglutide and, therefore, would not fall under the FDA's drug shortage compounding rules. This appears to be related to the FDA warning regarding compounding using semaglutide salt (found here). At this point, only the company's complaint has been filed and the pharmacies have not had the opportunity to respond, so we have no way to verify the truth of these claims.
(Learn more about this and other pressing legal topics at an AmSpa Medical Spa Boot Camp. Next up is Boston, which takes place this weekend, July 14-17. Click here for more information about this and future Boot Camps. For more insight from aesthetic providers and an explanation of the legal basics at play with semaglutide, listen to AmSpa's Medical Spa Insider podcast at podcast.americanmedspa.org or subscribe to Apple Podcasts, Spotify, or your favorite podcast platform to listen now.)
ORIGINAL POST (6/21/2023): Novo Nordisk, the maker of Ozempic and Wegovy, announced in a press release on Tuesday, June 20, that it was taking action against certain medical spas, medical weight loss clinics and pharmacies that, they allege, have been unfairly competing with and falsely marketing and advertising their drugs. Specifically, they have filed lawsuits in federal court against businesses located in New York, Florida, Texas, and Tennessee. At this point, it appears only four businesses are named but additional suits may be forthcoming. What is this about and what does it mean for your medical weight loss practice?

---
Additional Semaglutide Information
For more information on using semaglutides in a medical spa practice, including podcasts, blog posts and links to FDA resources,
visit AmSpa's semaglutide resource page
.
---
Background
Novo Nordisk is the manufacturer of several drugs containing semaglutide. Ozempic and Rybelsus have U.S. Federal Drug Administration (FDA) approvals to treat Type II diabetes, while Wegovy is FDA-approved to treat chronic weight management. There are currently no approved generic semaglutide medications.
In order for any drug to be sold and marketed in the U.S., it must first obtain FDA approval. This is a lengthy and expensive process where the proposed uses, effectiveness and safety of the drugs are studied. Once the drug is approved, the drug maker is often the sole source for this drug until a competitor is able to develop a similar drug and navigate the approval process, all without violating existing patents. In the case of these drugs, Novo Nordisk has been very active in protecting its investment.
In the last couple of years, drugs containing semaglutide have gained enormous popularity treating obesity and assisting in weight loss. Initially, Ozempic was used off label to meet this demand, but, in 2021, Wegovy was approved with an indication to chronic weight management. Recently, Novo Nordisk has been unable to keep up with the demand for these two drugs, resulting in them being placed on the FDA's Drug Shortages List. When a drug is placed on this list, compounding pharmacies are allowed to make versions of the drug pursuant to FDA requirements. However, these compounded drugs are not themselves FDA approved.
As a result, many compounding pharmacies have been making generic versions of these drugs. ("Compounding" means to mix or manufacture medications.) In May, the FDA released an advisory (linked here) warning that some compounding pharmacies were using unapproved forms of semaglutide and were improperly compounding these medications. But, it is important to understand that these medicines are not Ozempic or Wegovy, even when they are compounded correctly—they only follow the recipe. Much like if you mix carbonated water, corn syrup, caffeine and certain flavors in the right way, you have made a soda, but you have not made Coca-Cola.
The issue
And that sets up the conditions we find today. There is a huge demand for two specific name-brand drugs and a supply of compounded drugs to meet this demand. The complaints filed by Novo Nordisk allege that the clinics in question were advertising their compounded drugs using Novo Nordisk's trademarked names—Ozempic and Wegovy. They additionally allege that the clinics claimed the treatments they marketed are "FDA approved." Novo Nordisk feels this falsely creates the impression that patients are receiving the genuine Novo Nordisk product and is misleading. Note that the claims in these suits have nothing to do with the actual safety or effectiveness of the treatment a patient would receive at these clinics. Instead, they have to do with how they are marketed and portrayed to the public. To use the above soda pop analogy, the issue isn't that the drink doesn't taste exactly like Coca-Cola—it's that it is allegedly being marketed as the genuine drink.
What does this mean?
All four of the clinics appear to be "normal" aesthetic practices or weight loss clinics, not dissimilar from hundreds of other clinics that offer semaglutide-based treatments. The alleged issue, and what resulted in them getting sued, is how these weight loss treatments are marketed. If your clinic offers semaglutide-based treatments, you should determine if you are purchasing Novo Nordisk-made medications or compounded versions. If they are compounded medications, this will affect the marketing language you can use, and you should verify that they are appropriately compounded according to the FDA guidance discussed above. Then, you should immediately review all your advertising and social media marketing for compliance. This is a complicated area of law, and you may want to contact an attorney who is knowledgeable about this subject. Novo Nordisk issued the press release after filing these suits, so we are unlikely to know if it plans to file additional suits until it has already done so.
Related Tags
Subscribe to Our Email List
Medical spa news, blogs and updates sent directly to your inbox.