Back to Main Blog
What Do Medical Spas Need to Know About Compounding Pharmacies?
Posted By Madilyn Moeller, Thursday, June 22, 2023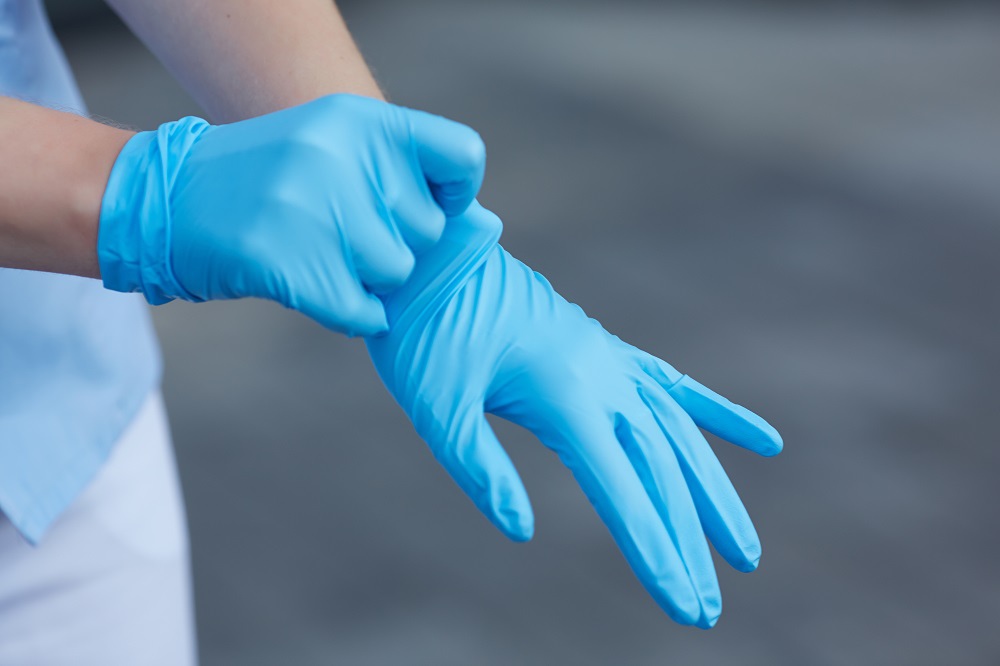 By Patrick O'Brien, Legal Coordinator, American Med Spa Association
You may have noticed the term "compounding pharmacy" mentioned with increasing frequency in recent months. Compounding pharmacies feature in the recent news about controversies involving semaglutide-based drugs such as Ozempic and Wegovy, as well as in discussions about IV therapy. So, what do I need to know about compounding pharmacies, anyway?
As you might have guessed from the name, compounding pharmacies are indeed pharmacies. They are involved in the procurement, distribution, mixing, measuring and packaging of medicines, like all pharmacies. However, they aren't the same as the corner store where you get your prescription filled—those are referred to as "retail pharmacies." Instead, compounding pharmacies are pharmacies that specialize in compounding medicine. "Compounding" is the clunky, archaic term for mixing, modifying, altering or making different medicines. Do you need a lower dose, two medicines in a single dose, a more concentrated form or a form that avoids an allergy? Then you need compounding. Essentially, any alteration from the medicine's manufactured state is going to be the practice of compounding. So, in that respect, most pharmacies compound to some extent. But compounding pharmacies specialize in it, and some even act more like a manufacturer, making a finished medicine from its base ingredients.
---
Additional Semaglutide Information
For more information on using semaglutides in a medical spa practice, including podcasts, blog posts and links to FDA resources,
visit AmSpa's semaglutide resource page
.
---
While each state has its own regulations for pharmacies and drug manufacturers, compounding pharmacies typically refer to facilities that fall into a specific definition in the Food and Drug Administration (FDA) laws and rules, primarily section 503(a) and 503(b). The FDA has an extensive set of web pages describing the details and aspect of this area, which you can find here. These facilities may be able to provide a number of tailored and customized medicines and substances for your practice, but we are going to focus on two in this article: IV solutions and semaglutide.
As IV hydration therapy uses sterile saline IV bags with mixtures and combinations of different vitamins, minerals, medications and other substances, these IV mixtures may be tailored to the needs of the patient or feature specific proprietary blends unique to the practice. If you think that sounds a bit like compounding, you'd be right—mixing and blending these IV bags is the practice of compounding. Some states allow physicians to "compound" these mixtures in their own offices. But compounding pharmacies offer this service, too, and often in greater volume, with more consistent results than mixing them in house; obviously, this is much more convenient for the practice, as well. The main topics of discussion in this area is which pharmacies have the best service and pricing.

Semaglutide is a much more complicated situation. Semaglutide is the active ingredient in two drugs (Ozempic and Rybelsus) that are FDA approved to treat type 2 diabetes and one (Wegovy) to treat chronic weight management issues. Drugs containing semaglutide have become incredibly popular recently, especially for promoting weight loss. This has resulted in a supply shortage of the FDA-approved drugs. Normally, the manufacturer who holds the patents and FDA approvals is the only source for a medication, but when drugs are placed on the FDA Drug Shortages list, certain exemptions in the FDA approval process are allowed, thus opening the door for the drugs to be compounded to meet the need. While the compounding facilities and process need to meet FDA rules and requirements, the drugs themselves are not FDA approved. So, while semaglutide injections are on the Drug Shortages list, compounding pharmacies can make them. Novo Nordisk, the manufacturer of Ozempic, Rybelsus and Wegovy, recently filed lawsuits that allege certain clinics were providing compounded semaglutide treatments but advertising them as the FDA-approved original. (Read more about it here.) Additionally, the FDA recently warned that some compounders were using the incorrect form of semaglutide in their process. (Click here to read the press release.)
While compounding pharmacies may seem mysterious, shadowy entities at first glance, they are highly regulated facilities that provide a variety of useful services to the medical community. However, as with most industries, the quality and commitment to compliance can differ from pharmacy to pharmacy. As an aesthetic medical business owner or practitioner, it is certainly worth the effort to research and search for a high-quality, compliant facility for your own compounding needs.
Related Tags
Subscribe to Our Email List
Medical spa news, blogs and updates sent directly to your inbox.