Back to Main Blog
Medical Aesthetics Legal Trends of 2022: Practitioner Independence and New Restrictions Topped Legislative Agendas This Year
Posted By Madilyn Moeller, Tuesday, December 13, 2022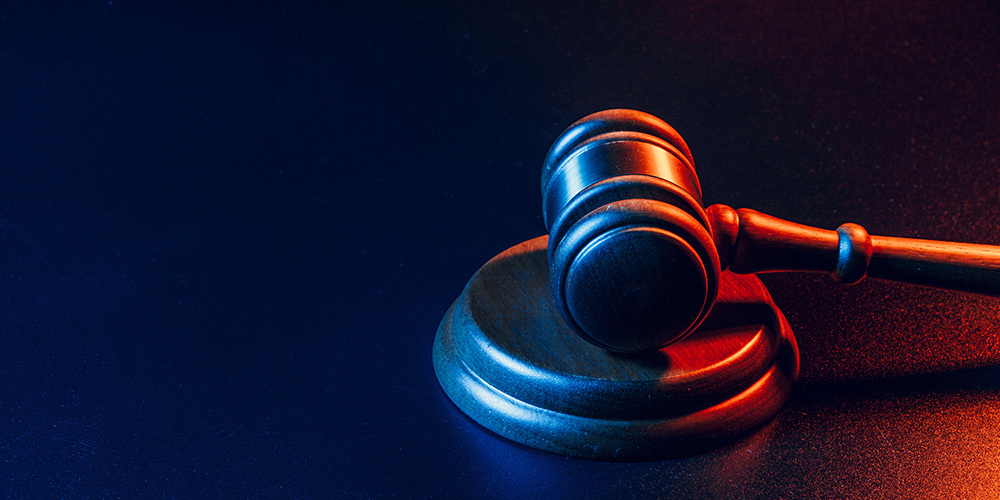 By Patrick O'Brien, JD
By the time this issue of QP hits your doorstep, most state legislatures will have finished their sessions for the year. What sorts of bills that affect medical spas and the medical aesthetic industry have your elected representatives passed or tried to pass? Due to shifting priorities related to COVID-19, there has been little attention paid to the industry in the past few years. However, 2022 saw a return to two long-running trends: more practice independence and more medical spa restrictions.
More Independence
A long-running national trend has seen advanced practice registered nurses (APRNs) and nurse practitioners (NPs) gaining independent practice or the ability to practice without a supervising physician. Until recently, physician assistants (PAs) have only seen practice and supervision requirements streamlined and reduced, but the core relationship of working under the authority of a physician remained.
Several states have introduced legislation that would make PAs independent practitioners with their own scope of practice and authority to prescribe that doesn't require a written formal relationship with a physician. Not only does this make it easier to practice compliantly, but it also opens the possibility for the PA to own their own practice (if they couldn't before).
Early in the year, Arizona introduced SB 1367, which advanced out of the senate but has thus far not made any further progress. When introduced, it would have allowed PAs who completed at least 4,000 hours of physician supervision to practice only in collaboration with other health care professionals without a written formal document. However, the version that passed the senate was significantly amended to require an initial 8,000-hour period of physician supervision, after which they could practice under a collaboration agreement that provided some autonomy but not independence. The amended bill went as far as to require the PA to be employed in a licensed health care institution or a physician-owned practice.

In South Dakota, SB 134 mirrored other states' NP independent practice laws, but for PAs. Under this bill, PAs would practice for an initial 1,040 hours under collaboration, after which they could practice independently. One unique element to this is that PAs with more than 4,000 hours of practice could serve as "supervisors" to more junior PAs in collaborative relationships. This bill did not ultimately make it out of the senate, where it was introduced.
We also saw a few states seek to join the majority of others by adopting NP independent practice. For example, Kansas passed HB 2279 this year. In Kansas, NPs had operated under a written protocol with a physician. Under HB 2279, they now practice independently, having their own scope of practice and prescribing authority after they are issued their NP license.
Oklahoma had a similar effort in HB 3683, which did not end up passing. This would have required NPs to complete an initial two years of supervised practice before earning independent practice.
More Restrictions
The other major trend in legislation is an attempt to regulate medical spas. This isn't a new development; since the dawn of medical spas, a handful of states have tried to pass laws regarding medical spa regulation nearly every year. There are many routes these bills use to try to regulate medical spas; often, they will have special rules about who can provide the treatments or what training they need to perform them. Sometimes the bills will instead have registration, ownership or supervision rules. Since most states regulate medical spas as medical offices, most "medical spa bills" are designed to restrict what is currently allowed. However, this isn't always the case. Many states have restrictive or unclear rules, or their licensing boards have limiting or contradictory statements and opinions. So, a clear "medical spa" framework can often be a net positive, making it easier to open and operate compliantly. It is also very common for these types of bills to contain strange provisions that show the writers may not be fully knowledgeable about this industry.
The most recent manifestation of this trend is a bill introduced in Michigan in June. SB 1068 seeks to restrict who can perform cosmetic injections (both for botulinum toxin and dermal fillers) to physicians, PAs and NPs. At the time of this writing, this bill has not significantly advanced in the Michigan legislature.
Working the other way, Rhode Island's SB 2869 would have affirmatively allowed registered nurses to provide aesthetic medical treatments. This would have resolved the current uncertainty in the state about their scope of practice. It did not end up passing.
A New Hampshire bill introduced earlier this year took a different route. This bill, HB 1444, would have required medical spas to obtain a registration to operate. Part of the requirements for this registration involve having a trained medical director who follows certain steps in the delegation of the medical services. This bill also did not pass.
Similarly, Rhode Island entertained H 6610, which also would have required all medical spas to appoint a medical director, who would then be responsible for training, supervision, delegation and other treatment steps as required in the bill.
Kentucky's legislature considered HB 340, which also would have regulated medical spas. The methods it would have incorporated were to limit ownership and require the continual onsite presence of certain licensed professionals. The medical spas also would have needed to apply for a license and post customer notices in a public place.
These sorts of bills are usually based on the idea of "protecting the public," which is an admirable goal. However, these bills often work indirectly to address the "problem" by having rules on ownership, appointing a medical director or limiting who may practice. Often, they do not provide any direction on things that directly impact safety, such as training, or supervision rules when delegating to other trained and licensed health care professionals. This ignores the huge number of medical spas across the country that provide high-quality and safe care to their patients under a variety of ownership and provider rules.
There are a number of potential reasons why these bills follow this "indirect" route. Part of it involves the values or blind spots of the parties who wrote the bill. However, there are also practical considerations—factors such as ownership and having a medical director are discrete things that are easy for a regulatory board to check for compliance, whereas the training and individual skill of a provider or level of supervision is much more difficult and time-consuming for a government agency to assess. Whatever the motivation, the impact to you and your medical spa will be what you care about the most—how high are the "costs" of compliance and what changes would be needed for your practice?
It is likely that these trends will continue in 2023: advances in independent practice and autonomy for licensed prescribers and regulation for medical spas separate from being specialty medical practices.
Eyes Wide Open
As is often the case for legislation that relates to the medical aesthetic industry, many more bills failed in 2022 than passed. But even though few bills ultimately pass, it is still important to keep an eye on what is going on in your state. A change brought by an ill-considered law can make your previously compliant medical spa suddenly outside the law or can mean that some of your employees can no longer do the jobs you hired them to do. Finally, even though most of the bills discussed in this article did not end up becoming law, there is nothing stopping a bill with the same or similar language from coming back to try again next year.
AmSpa Members receive QP every quarter. Learn how to become a member and make your med spa the next aesthetic success story.
Related Tags
Subscribe to Our Email List
Medical spa news, blogs and updates sent directly to your inbox.