Back to Main Blog
Medical Aesthetics Software: Creating a Safer, More Efficient Industry
Posted By Madilyn Moeller, Wednesday, July 6, 2022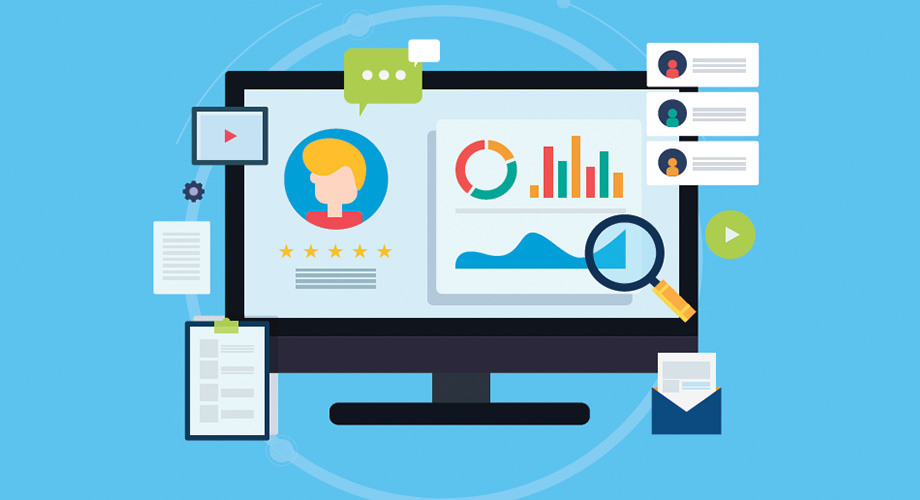 By Michael Meyer
Medical aesthetics has long been on the cutting edge of medicine, so it makes a certain amount of sense that its providers would be quick to adopt new technology that makes their jobs easier. Naturally, this includes software that helps with record-keeping, marketing and other tasks that are critical to a medical spa's success. However, medical aesthetics is a unique branch of medicine, and its practitioners have certain needs that are not necessarily addressed by much of the software that is typically used in medical settings.

So, what are the types of software medical spas should consider using? QP asked a variety of industry experts to weigh on the most useful types of software, when you should consider implementing new software, and what's coming next.
First Comes First
A medical spa that is just starting out or is implementing software for the first time to help with its operations should primarily consider the types of programs it requires to optimize its efficiencies.

"From my experience being in this industry for seven years and currently serving more than 3,000 practices in various capacities, if you are opening your medical spa, making a transition into a cash-pay business model, or shifting away from paper charting, I believe customer relationship management (CRM), practice management, electronic medical record and before-and-after photo management software systems should be implemented in conjunction with one another to minimize profit leaks, drive opera¬tional efficiency, and improve revenue and return on investment (ROI) at the highest level," says Audrey Neff, director of marketing for PatientNow. "All technologies are equally important to the financial health and success of a modern medical spa, and each plays a different role in the practice's business operations, marketing, and patient engagement and retention."

The order in which these types of software should be implemented depends on the individual needs of the medical spa—there is no one perfect way that works for every practice.

"It generally depends on what stage of the practice you're in," says Tyler Terry, president of sales and marketing for TouchMD. "Essentially, I think they're all necessary, but some might put a photo system above consultation software, and some might go to consultation software above an electronic medical record (EMR) software. It just depends."

Some software companies offer all-in-one solutions that are designed to work hand in hand, which makes integration issues almost non-existent.

"If medical spa owners select an all-in-one software, it eliminates the need to implement multiple solutions and worry about the order of software and how it could negatively impact the business," says Amy Ochsner, director, customer engagement for Zenoti. "A solution provider should understand the business (and data) inside and out, ensure there is minimal or ideally zero downtime, and provide support throughout the entire process."

However, all-in-one solutions are not necessarily ideal for every medical spa, particularly if the practice already has software that is working for it.

"The focus shouldn't necessarily be on the order in which you implement various capabilities but on the way those capabilities work together to provide both a cohesive workflow for your staff and a seamless experience for your clients," says Jade Alexander, medspa education manager for Boulevard. "Would it be great if you could find a single solution that does all or nearly all those things? Sure, of course it would. But you should never sacrifice any key aspect of the client experience in the name of using a single solution. Remember, it's not just about how efficiently you're running—it's about how effectively you're leveraging technology to create a pleasant experience for your clients."
Implementation
Establishing a relationship with a software vendor is a major part of the implementation process. This can be one of the most important partnerships that a practice can establish, so it is critical to make sure that it is the right one for your medical spa.

"The best way to efficiently implement software is with the support and care of the vendor from whom you're getting that software," says Alexander. "Even if you have an experienced IT team with considerable bandwidth, you should still settle for nothing less than the best possible support and service from your vendors. If you sense that a vendor isn't going to give you the same level of service that you provide to your clients, then you shouldn't be working with them—simple as that."
Because of this, the process of choosing a provider is vitally important, and a prospective customer needs to know which questions they should ask to learn what they need to know from the company with whom they're considering working.

"One question that practices should always ask when they're exploring software, is what does the implementation look like realistically? Don't tell me about your best practice that implemented in two weeks," says Terry. "What does it take the average practice, or even in a worst-case scenario, how long will it take me to implement? Do I have one direct account manager? Do I have to pay extra for that? Is there a limit to the support that you'll provide me? And, if I do need support, is it hard to get in touch with somebody? Can I text somebody? Do I have to create a support ticket? Ideally you want one-on-one support with an account manager and you want them to take their time with you—not rush through it in order to really implement something well."

However, this process is not all about the vendors—the customer has responsibilities, too.

"This is a two-way street," says Neff. "Not only does a successful software implementation rely on the vendor's onboarding team, but also on the commitment, dedication and time from the practice."

A New World
Of course, since the COVID-19 pandemic began, the use of teleconferencing software has exploded, and has made working remotely a viable solution for many people all over the world. The pandemic also led to the widespread adoption of telemedicine, which has gone from being a fringe service that was not universally accepted to something that is now valued by doctors and patients alike. The software available to medical outlets helped make this a reality.

"The pandemic probably spring-boarded the industry 10 years," says Terry. "It's like we fast-for¬warded 10 years in two years, essentially."

So where will the software used in medical spas go next?

"The possibilities are endless," says Ochsner. "Medical spa software providers should drive their solution forward to meet industry expectations and anticipate future requirements. At Zenoti, we feel there will be increasing importance on automation, AI-based features and continuing innovation to deliver an amazing user experience that transcends beyond the medical spa to their guests/clients. As consumer behaviors shift away from a transactional economy to a relationship-driven one, memberships and packages will play an increasing role in the medical spa industry. It will be extremely important to nurture these relationships with software that supports these capabilities. As we navigate post-pan¬demic life, software will have to support providers through efficient staff scheduling, predictive analysis, and other tools that make their jobs easier so they can focus on providing a beautiful guest experience."

Alexander agrees that creating an engaging patient experience will be a primary focus of medical spa software moving forward.

"Ultimately, the best and most useful software is always that which best serves the client, so I see a very client-centric future in which software is built around and caters specifically to clients' desired behaviors," Alexander says. "Clients want to be able to pull out their phone, open an app and book their next appointment with their preferred provider in minutes or less and, just as importantly, know that in doing so, their payment preferences are already set and the provider already knows everything about them that there is to know."

Neff believes that integration between several different kinds of software used in medical aesthetics practices will benefit providers and patients alike.

"Something that has been lacking in the medical aesthetics industry is a fully integrated software platform that consolidates all the necessary technologies into one cohesive system and vendor—CRM, practice management, EMR and photo management," she says. "The more integrated a practice's systems and processes are, the more efficient their business will run, which in return, will drive profitability."

Terry agrees that integration is one of the most desired outcomes for medical spa owners and operators, and adds that this extends to the software and apps that are being introduced by vendors.

"Having more streamlined integrations between software companies and pharmaceutical companies will be very important," he says. "Having the larger brands integrate and intertwine with the software companies—I think that's where it's going. One thing that patients deal with is being asked to download too many apps. If Allergan is asking the patient to download the Allē app, and then there's the EMR app, and then there's the TouchMD app, it's too many apps. I see, over the next five to 10 years, a huge need for software companies to be able to really integrate—to have one app for the practice and for the patient."
Helping Hands
AmSpa's vendor affiliate program for AmSpa Members features a number of companies who offer a wide variety of software options that are designed for medical aesthetics practices. See the Vendor Affiliates Showcase on page 46 or visit www.american¬medspa.org/vendordirectory to learn more about these companies and their products and services.

AmSpa members receive QP every quarter. Learn how to become a member and make your med spa the next aesthetic success story.
Related Tags
Subscribe to Our Email List
Medical spa news, blogs and updates sent directly to your inbox.