Back to Main Blog
Member Spotlight: Creating a Healthier Community
Posted By Mike Meyer, Monday, May 10, 2021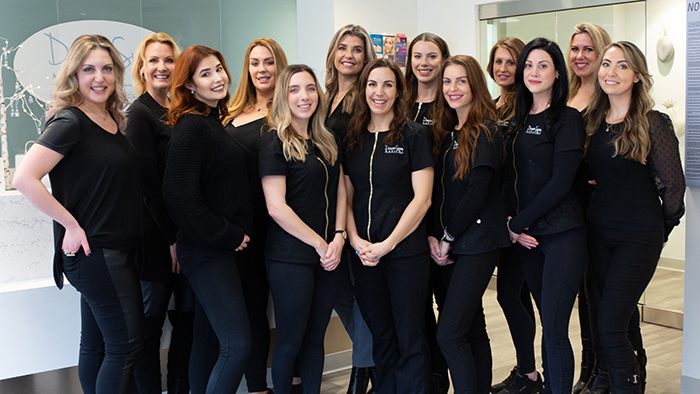 By Michael Meyer, Content Writer/Editor, American Med Spa Association
The medical aesthetic industry has changed a great deal in the past year, and nobody could have possibly seen these changes coming. However, some medical spas were more prepared for long-term challenges than others, which put them in a better position to help their communities when the time came to begin fighting back against COVID-19. Dream Spa Medical, which operates two locations in the greater Boston area, one of those exceptional businesses, is helping with the vaccination process and is looking toward a bright future.
The Spice of Life
Diana Brouillard, who was looking for a new challenge after establishing herself in the field of cosmetic dentistry, opened Dream Spa Medical's original location in Canton, Massachusetts, with plastic surgeon Joseph Russo, MD, FACS, and two dentists in May 2013. The second location launched in Brookline, Massachusetts, in August 2014 and, at that time, the practice made its mark by offering a wide variety of treatments.
"We offer injectables, we do platelet-rich plasma (PRP), we do body contouring treatments, and we do laser hair removal, laser vain therapy and laser skin tightening," says Brouillard. "We have a CO2 laser, as well as the Profound treatment, which is a heated needling treatment, and an acne clinic program that we use to treat acne in both teenagers and adults. Because of this, we have a lot of medical-grade skin care, anti-aging treatments, body treatments and things like that. We really have a full scope. A lot of places have a few services, but I think we'e been able to bring on a decent number of new technologies over the years that have really allowed us to offer exceptional patient outcomes."
In order to provide such a wide range of procedures, the staff at Dream Spa Medical must be extremely well trained and, according to Brouillard, that's what sets this practice apart.
"The level of skill that the providers have here, matched with the customer service that the front desk and the administrative staff can provide, is really what makes us stand out," she says. "We really individualize each patient from both a customer service and a clinical standpoint. All our treatments have a patient-centered approach—nothing is standard for each person. They come in, and they're made to feel very welcome. We engage with them and really get to know our patients so that they feel comfortable telling us what they really want out of their experience. And then we strive to provide that experience for them."
Once the team at Dream Spa Medical understands what patients want to achieve from their treatments, they determine the best way to realize those outcomes. Providing patients with life-changing results is what Brouillard loves most about the medical aesthetic business.
"I really love being able to give patients the best outcome," she says. "Just seeing that transformation, seeing that change, and seeing the reaction of our patients is the best part of it. I think it's so rewarding. It's so great to have the tools and the ability to change somebody's self-confidence and their whole demeanor."
A Helping Hand
After a few years in medical aesthetics, Brouillard realized that she didn't feel particularly connected to the industry and began looking for a way that she and Dream Spa Medical could keep up with the unique issues that affect their business. Eventually, spa director Leah Mofford discovered the American Med Spa Association (AmSpa) and, ever since, the practice has been on the cutting edge of medical aesthetics.
"We had some resources and some exposure to what other people were doing, but I think we really wanted to see that on a bigger scale," says Brouillard. "Leah sought out AmSpa, and it's been a really great resource for us. We'e gotten a lot of great ideas. Our membership idea came from that—we implemented it, and it has really made a tremendous impact, especially during COVID, because we still had those membership fees coming in while we were shut down. It helped us to really stay afloat."
During the lockdowns in the early days of the pandemic, AmSpa helped Brouillard and her team understand what was going on, and what they could do to improve their medical spa while it was closed.
"Initially, the government tells you, 'You have to shut your doors,' and it's scary. You don't know what's going to happen. You don't know if anyone's going to help you and bring relief financially to your business," says Brouillard. "I think that it was so great and so inspiring for AmSpa to offer complimentary webinars [during that time]. There were so many webinars, informational articles and business resources that were offered by AmSpa through various physicians and different marketing experts, and I was able to log on, view the webinars and participate in that. And it invigorated me a little bit. At a time when everything was shutting down and it was very uncertain, those things came together for me. And I was so grateful that I was able to take advantage of that, and I actually saw it as an opportunity to sit back, not be inundated with the day-to-day and actually create a really good plan for my business going forward."
Paying It Forward
When COVID vaccines were introduced in late 2020, Brouillard realized that her staff of medical aesthetic professionals were more than qualified to administer them, so in order to help get as many people vaccinated as quickly as possible, she volunteered Dream Spa Medical to be a vaccination site.
"I thought to myself, 'We do very precise injections every day, right?' With neurotoxin and filler injections, it takes a lot of skill and it takes a lot of precision to administer those injections. So, we're definitely qualified to give an intramuscular injection. Our injectors are nurse practitioners and registered nurses that came from hospital settings or pediatric office settings, so they know how to do vaccinations. So why not use that platform to be able to offer the service to the community, especially during a time when there weren't enough vaccination opportunities for people? So, we decided that it would be a good idea to be able to offer the vaccine both to our patients and to people of our community, to help stop the spread and help end this pandemic."
Even through this trying time, though, Brouillard's advice to other medical spa owners is to recognize how lucky they are to be on the medical aesthetics journey.
"Enjoy it. Have fun with it," she says. "It's so fun to be in this industry. There's always something new. People care about providing these services. People really love receiving these treatments. It's just such an upbeat type of setting. So, enjoy it—have fun and enjoy it."
Related Tags