Back to Main Blog
NP Profile—Ashley Hilmes, NP: A World of Wellness
Posted By Mike Meyer, Monday, March 1, 2021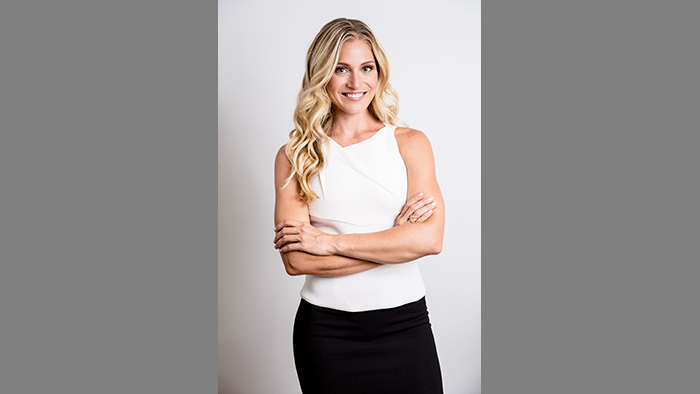 By Michael Meyer, Content Writer/Editor, American Med Spa Association
Ashley Hilmes, NP, personifies the limitless work ethic of the nurses in the medical aesthetic industry. After graduating from Arizona State University with a degree in nursing, she worked as a traveling nurse for several years before putting down roots in Boston, where she went to work in the cardiac intensive care unit at Massachusetts General Hospital (MGH), which is among the most prestigious hospitals in the United States.
While working full-time at MGH, Hilmes also began to pursue an interest in aesthetic nursing. She attended classes and apprenticed under a plastic surgeon and, in 2015, she founded Vega Vitality, a medical aesthetic practice located in Boston. During the next few years, she ran Vega Vitality while continuing to work at MGH and further her education, and in 2018 she graduated from the University of Massachusetts with a Master of Science in Adult Health Nursing and became a nurse practitioner (NP).
"Being the owner of a medical spa, it is critical for me to continuously advance my education," Hilmes says. "There are also more options within the aesthetic industry as an NP. The aesthetic industry is very fast-moving. There are cutting-edge devices and products constantly hitting the market. The more I can educate myself, the better I am able to treat my patients. I truly believe that having an advanced degree and a career as an NP opens many doors."
Today, Hilmes runs Vega Vitality full-time. In addition to a wide variety of aesthetic medical treatments, Vega Vitality offers clients a variety of wellness services, including nutrition and wellness coaching, physical therapy, pilates and yoga. (In addition to all her other achievements, Hilmes is a certified yoga instructor.) This holistic approach to patient care is one of the factors that attracted her to the aesthetic industry.
Although Hilmes demonstrates the value of her tireless commitment to continuing education and health care, she lives in a state where NPs are not typically allowed to practice independently. However, the COVID-19 pandemic did lead to a temporary change in Massachusetts that she hopes will someday be permanent—Governor Charlie Baker issued an emergency order that allows NPs with more than two years of supervised practice experience to practice independently, without the oversight of a supervising physician. This order was issued on March 10, 2020, and will continue to be in effect until Massachusetts' state of emergency is lifted or the governor rescinds it. Hilmes hopes that the work NPs have done independently during the pandemic will offer legislators enough evidence to see the value of granting NPs independent practice.
"While I absolutely love collaborating with Vega Vitality's medical director, Divya Dua, MD, I hope that soon NPs will be able practice without oversight in Massachusetts," she says. "I am hoping that this order brings us one step closer to independent practice."
Hilmes believes that the often thankless work done by NPs during the pandemic demonstrates patient care that goes above and beyond, and says it has motivated her to become even more dedicated to her craft.
"I am consistently inspired by my fellow health care workers, but especially in 2020," she says. "It has been amazing to watch how the medical community has tackled the extremely challenging environment of the COVID-19 pandemic, where research and information was constantly developing, while still providing the highest care to the patient."
AmSpa members receive QP every quarter. Click here to learn how to become a member and make your med spa the next aesthetic success story.
Related Tags