Back to Main Blog
Paying Commissions in a Medical Spa
Posted By Mike Meyer, Monday, June 8, 2020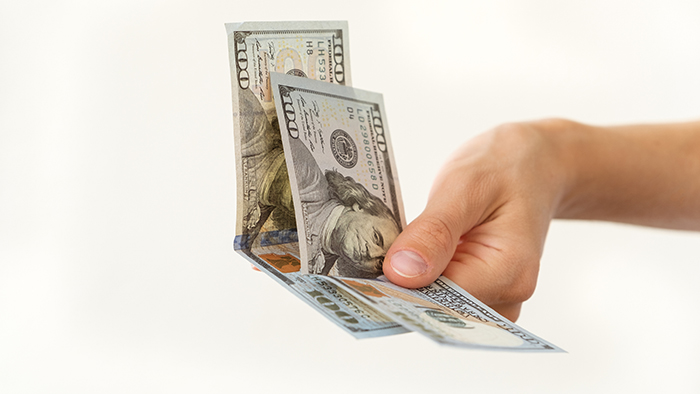 By Renee E. Coover, JD, ByrdAdatto
As you join the ranks of businesses that are re-opening across the country, you may be reconsidering how to compensate your employees in this post-pandemic environment. It is essential to keep in mind that every state still expects medical practices to compensate employees in compliance with state rules and regulations, and when it comes to compensation, a medical spa must play by a different set of rules than a traditional spa. A medical spa is considered a medical practice, while a spa operates as a retail enterprise. Compensating medical spa employees on a commission basis is quite common, but it can be a risky mistake in a state with certain statutes. Some states have strict rules that prohibit a physician from dividing compensation with a non-physician, called "fee-splitting." Other states do not have express fee-splitting rules but may still consider commissions to be unethical or unprofessional conduct. Here are three key things to know when considering how to compensate employees for providing medical services in your medical spa.
Commission can equal "fee-splitting," kickback or unethical conduct: In most states, medical practices operate under a doctrine called the "corporate practice of medicine." Simply put, this doctrine dictates that doctors can practice medicine, and lay people cannot. In terms of compensation, this means that when a patient comes in and receives medical services at a medical spa, the payment must be made to a physician or physician-owned medical practice. In each state, there are three legal areas to examine to determine if the state prohibits commission-based compensation: Fee-splitting statutes, anti-kickback laws and medical board opinions. Some states regulate this idea by prohibiting physicians or a physician-owned practice from paying a percentage of medical revenue to non-physicians as compensation, which is considered "fee-splitting." Basically, in states with fee-splitting statutes, physicians cannot split the fees from medical services with a non-physician. In a state with anti-kickback laws, paying a commission for upselling a patient to a different provider for a different treatment can be considered a kickback. If a state has no express rules on fee-splitting or kickbacks, the medical board could still use unprofessional and unethical conduct as a catch-all for discipline against a physician, which can be found in published opinions of the medical board.
Risks and consequences: Potential consequences associated with offering commissions where the practice is prohibited include suspension, revocation of the physician's license and costly fines. Consequences will not only have lasting and potentially door-closing impact on a medical spa, but also could impact the medial spa's employees, who are subject to monetary fines as well. For example, California prohibits a licensed health practitioner from paying or receiving a commission or consideration to compensate or induce the referral of patients; the penalty for violating this law is up to one year imprisonment and/or a fine of up to $50,000.
Alternative compensation structures: Often, these consequences are the result of being uninformed. Usually, physicians in violation of fee-splitting laws were simply trying to reward their employees and were unaware that these laws existed. To ensure a medical spa is fully compliant with the laws in states that prohibit fee-splitting, we recommend it establish a bonus structure to incentivize employees. Bonuses can be structured to reward employees based on both employee performance and the overall performance of the medical spa. Further, employees can be paid commissions on the sale of retail products and non-medical services, as this is legal.
AmSpa members receive a complimentary 20-minute Introductory Compliance Assessment with a ByrdAdatto attorney. Click here to learn how to join AmSpa today!
Renee E. Coover, JD, is an associate with ByrdAdatto, a law firm focusing on business, healthcare, and aesthetics. She has a unique background, blending litigation with healthcare law. A former litigator in high-stakes employment cases, Renee has extensive experience with counseling and representing businesses in employment matters, policies, and contract disputes, and defending business owners in state and federal trials. She has also served as General Counsel for the American Med Spa Association, advising health care professionals on regulatory and legal issues governing the medical spa industry.
Related Tags
Subscribe to Our Email List
Medical spa news, blogs and updates sent directly to your inbox.