Back to Main Blog
Rethink Your Math: Discover How Offering Payment Options Can Build Longer, Stronger Client Relationships Than Discounting
Posted By Kate Harper, Wednesday, February 20, 2019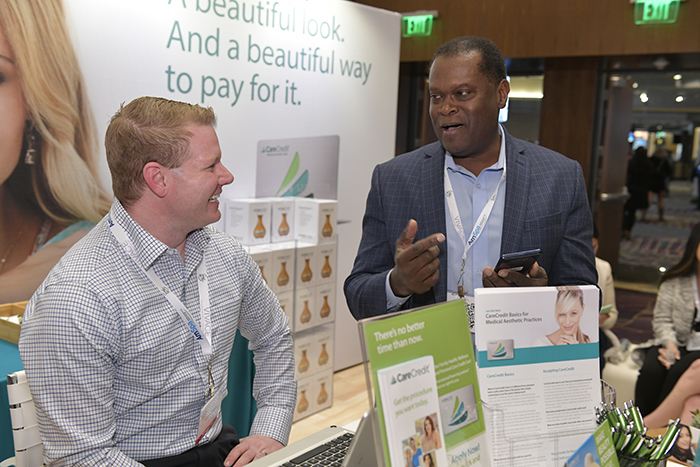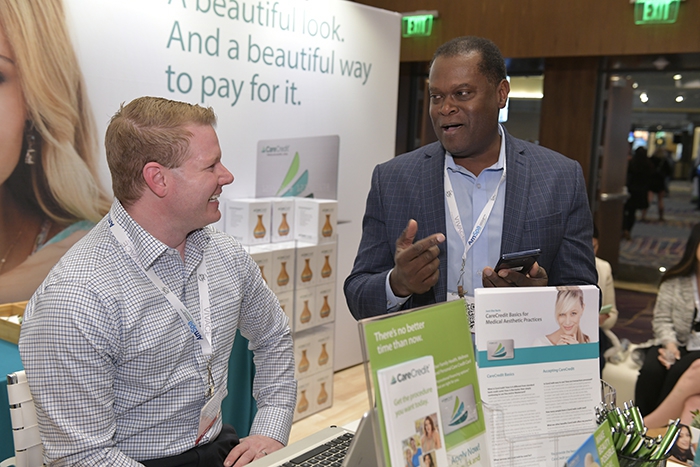 By: Karen Zupko, on behalf of CareCredit
I'd like to dispel a common myth our team hears from clients, which is that they can build a loyal customer base by offering rash and random discounts.

Such discounts appeal to what researcher Paul Wang, PhD defines as transaction buyers, whose psychology is: "I want to get the best deal." They come for the price, and they'll leave for the price.

Think about your price conscious guests, who may ask if you are able to price match another spa. While your goal is to ensure they have an unsurpassed spa experience, at the end of the day, their main focus will always be the cost of the service not the quality of their experience. [1] That's why it's best to maintain the value of your services and avoid offering continuous discounts. As an alternative, here are some ways to leverage your spa's payment options to optimize your client's experience.
1. Train your team to identify whether guest hesitation is a budget or cash flow issue.
This answer will help you tailor the message. If the guest truly can't afford the treatment, it's a budget issue. Offer a less expensive service or product. If they can afford it, they may be uncomfortable paying for the whole treatment at once. Resist the urge to discount! Instead, let them know you accept the CareCredit health, wellness and beauty credit card as a payment option. CareCredit's online calculator allows your team to run payment scenarios in seconds.

Example:" I realize that $1,200 is a lot all at once. We offer a 6-month promotional financing option with the CareCredit credit card. Let's look at what your monthly payment could be."
2. Combine promotional financing with a special offer that addresses a specific issue.
For example, to introduce a new aesthetician or drive volume to pay for a new laser, think strategically. Who would like to know you are offering a new treatment or service? Existing guests, of course.

Create an email or mailing to all guests seen over the last two years. Announce the new staff or service available and offer a special limited time price for a select service. A simple sentence explaining that special financing options are available with the CareCredit credit card completes the message.

3. Generate the unconverted quote report and create a "schedule filler."
For example, in summer months that are often slow, contact guests who left the spa with a quote for laser hair removal, or fillers, but have not yet scheduled. Send them a personalized note such as the sample below.

"When we last spoke about laser hair removal, you were exploring your options and cost seemed to concern you. If you've not yet scheduled with another spa, and your schedule is flexible, we'd like to offer you a reduced fee if you schedule in June or July. I know you'll be buying back to school clothes and supplies for your two kids at that time, so you might want to use our 6-month special financing options through the CareCredit credit card to pay over time*!

4. Think "velvet rope."
"Exclusives" work better than giving discounts to everyone. Don't blast out special offers to everyone in the email database or post them to Facebook. Make it feel personal and exclusive.

For instance, mine your database for guests who are regular skincare product purchasers. Send invitations for a special event that discusses CoolSculpting or laser treatment and encourage them to invite a friend. Explain payment options as part of your presentation and have an iPad on hand for people to easily apply for the CareCredit credit card . All attendees leave with a goodie bag that includes information about the CareCredit credit card and a special treatment pricing offer valid if scheduled within one month.

5. Combine CareCredit's Available Credit report with a targeted offer.
This highly useful report is available in the CareCredit provider portal. It displays people who have been approved for CareCredit, along with the amount of available credit on their account. Develop several, limited time specials at different price points and contact people whose available credit amount is a match.

Whether you contact them by phone or email, nuance and word choice are important. Here are a few helpful conversation starters and things to avoid:
Don't Say
Instead Try
"I noticed that you have $800 to spend using your CareCredit credit card."

"We're contacting you about our THERMI special offer. For those who use CareCredit's 6-month or 12-month special financing option, we are extending a special price of $____ and our records show that you are the perfect candidate for this limited time offer."

Subject to credit approval. Minimum monthly payments required. See CareCredit.com for details.

"You have $700 left to spend on your CareCredit credit card, would you like to rebook now?"
"We noticed that last time you visited us, you received a laser treatment with one of our technicians. So, we thought you might be interested in learning about some of our similar treatment options. We would love to book a consultation for
you with one of our estheticians. Right now we are offering an exclusive price if you were to use your CareCredit credit card for payment.
Try these 5 tips to in your spa today and see how using CareCredit can help build strong client relations without having to discount services. If you don't accept CareCredit there is no cost to enroll. Get started today! Visit www.carecredit.com/amspa

[1] This service cannot be utilized in Day Spas, Med Spas only.
*Subject to credit approval. Minimum monthly payments required. See CareCredit.com for details.

These simple tips have been provided by Karen Zupko on behalf of CareCredit. Karen is president of KarenZupko & Associates, Inc., She has been advising aesthetic practices about marketing and management for more than 30 years. www.karenzupko.com.

About CareCredit: CareCredit is a health, wellness and personal care credit card dedicated to helping people get the care and treatments they want and need. For more than 30 years, CareCredit has helped millions of people by offering special financing options with convenient monthly payments. CareCredit is accepted at more than 200,000 locations for a wide variety of health and wellness procedures, treatments, products and services. CareCredit is a Synchrony solution. Synchrony is the largest issuer of private label credit cards in the U.S. based on purchase volume and receivables. Visit carecredit.com to learn more.

This content is subject to change without notice and offered for informational use only. You are urged to consult with your individual business, financial, legal, tax and/or other advisors with respect to any information presented. Synchrony and any of its affiliates, including CareCredit, (collectively, "Synchrony") makes no representations or warranties regarding this content and accept no liability for any loss or harm arising from the use of the information provided. All statements and opinions are the sole opinions of Karen Zupko. Your receipt of this material constitutes your acceptance of these terms and conditions.

Related Tags
Subscribe to Our Email List
Medical spa news, blogs and updates sent directly to your inbox.