Back to Main Blog
Skin Care Options to Support Treatment Outcomes and Boost ROI
Posted By Mike Meyer, Monday, June 15, 2020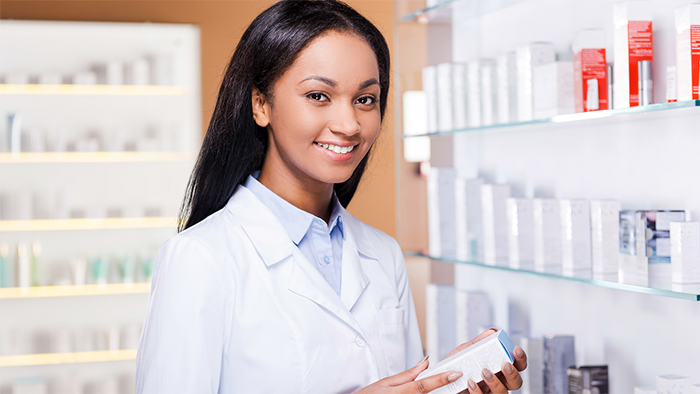 By Candace Noonan, DermaConcepts
Why Is Skin Care So Important?
Pretreatment ensures that the skin is healthier, and therefore outcomes are better. Studies compare the effectiveness of treatments performed with and without skin care, and the results are extremely clear: Skin care is the key component to a better result.
Also, post-treatment skin care ensures a significantly reduced risk of pigmenting and/or scarring, as well as an improved healing time.
Controlling the treatment outcome ensures your success at being able to offer the most efficacious treatments, and this is backed and supported by a skin care brand that you can trust to complement that goal.
Ultimately, there is an opportunity to create client loyalty. Converting a new client is harder and more expensive then maintaining one. Using a trusted, results-oriented and scientifically backed skin care line is one of the strategic decisions that can keep someone coming back to your practice.
As we slowly emerge from completely restricted operations, the perceived value in retail—boosting practices' bottom lines—has become an acute reality. Many practices' source of income through this time has been retail products.
How to Choose an Effective Skin Care Line
Ingredients: Look for well-researched ingredients with a proven track record of results. Vitamins A, C and E, antioxidants, and peptides should be at the cornerstone. Look for skin-friendly "ester" variations that will ensure that the client can acclimate to high doses easily and without irritation.
Packaging: No product should ever be packaged in a wide-mouth jar. The exposure to air, light and heat degrade the actives, and a few weeks after using, you have nothing left but a cream that "feels" moisturizing on your skin.
Manufacturing: A dedicated manufacturing facility will be equipped to create superior products because the environment is completely controlled.
Step-up program: The ability to acclimate your skin slowly to progressively higher doses of multiple key ingredients not only creates healthier skin long-term without irritation, but also ties back into creating loyalty as clients are guided through the program. This is especially of benefit if the product has exclusive "medical-only" distribution and a "restricted online sales" policy.
In line with practice procedures offered: Whether your practice focuses on the face or body, products should be in line with your practice branding and offer support that speaks directly to those procedures.
Strategic partner: During these unprecedented times, it has become very important to align with strategic partners that are dedicated to your success. A vendor that can mold and shift policies to accommodate your specific needs during times of uncertainty forges lifelong relationships with an integral trust and ultimate understanding of your business needs.
Education: Advanced product and industry education will help you and your staff be confident educators for clients on the need to use your specified regimens for best results. Your skin care vendor should be able to offer you many different platforms and ways to receive education, not only on the brand, but also other factors of the business, and in a manner that not only keeps you and staff safe, but also engaged and excited.
Candace Noonan is a licensed aesthetician and master trainer for DermaConcepts, exclusive distributor of Environ Skin Care in the U.S., and hosts advanced trainings on this pharmaceutical grade line. She holds certificates for internationally recognized programs such as Advanced Skin Analysis, Dermal Needling and Oncology Esthetics, and is a proficient public speaker at medical and skin care conferences throughout the U.S. Her belief is to never stop learning, in hopes of sharing the knowledge gained by her continued studies. Born in South Africa, and having personal experience battling melasma, she feels her passion for skin care is her biggest asset.
Related Tags