Back to Main Blog
Skin Care: The Results Are More Than Skin Deep
Posted By Madilyn Moeller, Thursday, February 23, 2023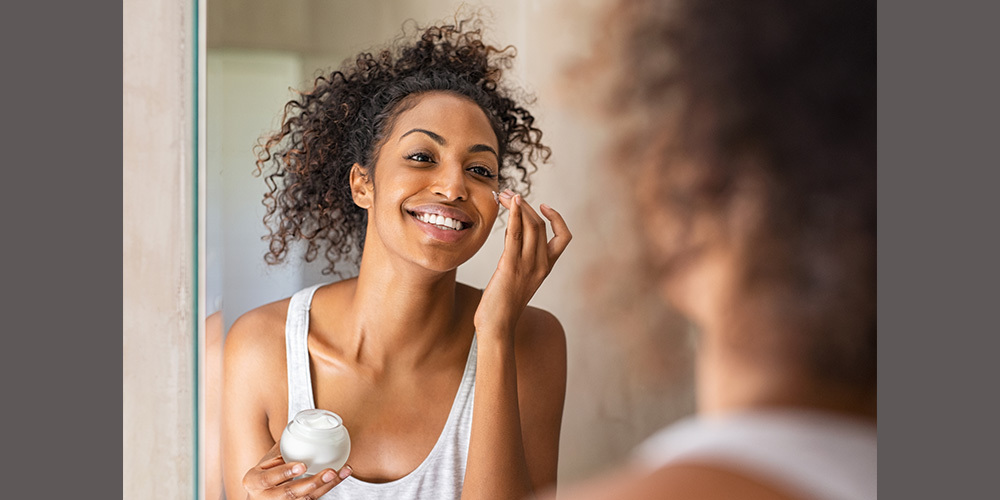 By Candace Noonan
Why is skin care so important in medical aesthetics? Two prominent plastic surgeons' opinions on this matter are identical and unwavering. In fact, one could consider what they say is their "law"—a law that they would recommend all fellow plastic surgeons and medical professionals abide.
Des Fernandes, MB, went so far as to create his own skin care line based on the belief that skin care plays a hugely important role in his plastic surgery practice.
Alan Durkin, MD, a renowned plastic surgeon in Florida, will refuse to perform a procedure on a patient if skin care is not part of their pre-operative program. His thought process is that if you are willing to spend upwards of $15,000 on a facelift but refuse to spend $200 on the recommended skin care to prep your skin for the procedure, your potentially less-than-satisfactory result is one that he does not want on his record.

In both these experts' opinion, a procedure's success is greatly reliant on the health of the patient's skin.
Healthier skin responds better
With plastic surgery or injectables, you can change the physical appearance of the skin and face. But it is only with skin care that you can change the health of the skin. The healthier the skin, the better the outcome, and healthier skin has less risk of scarring and/or pigmentation. Skin care can improve overall radiance and youthful character and, as the provider, having chosen a scientific, results-oriented skin care line, you have greater control of the outcome.
Better results create client loyalty
Generating leads is one of the greatest expenses to your practice. A procedure needs to be put in place to ensure those leads are captured, followed up on and ultimately converted to clients. Once you have converted a client, it is easier and less expensive to retain them than to procure a new one. Skin care acts as a great opportunity to keep the client walking through the door.
From having a destination product exclusive to your practice to offering professional facial treatments as part of the pre- and post-operative program, the continued exposure to these opportunities keeps the client engaged and, more importantly, keeps their skin healthy, beautiful and ready for any advanced medical treatments you may offer. Your clients are real-life, walking, talking billboards. The referrals happy clients can potentially create are reason enough to want the best outcome for them.
Let the money talk
Any medical spa consulting firm will confirm and reiterate the importance of retail sales to the bottom line. Retail should contribute 18 – 30% of income to the average practice. E-commerce and a dedicated retail space can provide the opportunity for patients to explore your product offerings. Retail sales can continue even while the practice is closed, greatly improving the practice's revenue-per-hour potential. Procedures have a limited and very measurable return on investment (ROI) per hour, but retail sales increase that without the expense of adding more treatment rooms, providers or provider hours.
What should I look for in a skin care line?
There are several factors to consider when choosing a skin care line. Having a skin care line that has its own dedicated manufacturing facility is a definite plus. This ensures the best in quality and the knowledge that the entire process of manufacture is strictly controlled.
Ingredients are also very important. It's not about what is fashionable or what the internet is touting as the latest and greatest advancement in skin care technology. The key is to look for ingredients that are tried-and-true, tested and scientifically backed. Ingredients such as vitamins A, C, and E; antioxidants; alpha and beta hydroxy acids; hyaluronic acid; and peptides are among the notables that are scientifically backed and proven. A combination of these in therapeutic doses is a home run for patients.
Another bonus point would be to find a skin care line that has a step-up program. This allows you to introduce clients to graduating strengths of these important ingredients. Not only does this tie back into client loyalty because they have to return to you to get the next step in their program, but it is also a great way to treat skins with a variety of conditions and sensitivities.
Ultimately, finding a strategic partner that can offer not only a superior, results-oriented product line, but also a true partnership with assistance in marketing, education, staff incentives and dedicated customer service, will serve your practice well and improve ROI potential.
Choose products specifically to complement your practice's treatment offerings
If you have decided that your practice's branding and specialty will be to offer body treatments, ensure that your product offering is going to augment and reflect that branding. Procedures that are complemented by skin care include facial plastic surgery, with facial creams, serums and boosters dedicated to the face and neck. Laser resurfacing, either for the face or body, should be aligned with the same dedicated and complementary skin care. Other treatments that benefit from skin care include chemical peels, medical microneedling and cosmetic procedures such as neurotoxins and fillers.
Steven Dayan, MD, FACS, a notable Chicago-based plastic surgeon, conducted a study where he had his aestheticians prep his injectable clients versus a control group that was only wiped with alcohol. He found that the group prepped professionally was 60% more likely to purchase product because of their exposure to the aesthetic practice versus those simply wiped with alcohol—the usual practice.
Education is the key
The importance of education was alluded to earlier, but it definitely needs to be emphasized and expanded upon. Providers can assist busy physicians who do not have the time to spend on product recommendations. Education of clients is a necessity, not a luxury. In fact, providers do patients a disservice if they do not educate them about what their skin needs in order to augment the results of a treatment or procedure. Providers need to help patients discern false marketing claims from facts. Educated patients understand the benefits of using the correct home care and are less likely to purchase products from unqualified sources, especially if a relationship of trust has been established between client and provider. Your skin care line should help this process by offering ongoing and dedicated education to your practice and your providers.
The sale solution
Communication is key—communication from your skin care provider and strategic partner about ingredients, product features and benefits, as well as communication from the provider to the client about why the specific recommendations are being made to address their concerns.
Sales in your practice should have an "all-hands-on-deck" approach. Patient coordinators are the key to starting the conversation about treatment programs that include preparative skin care and facial treatments, inclusion of laser treatments or injectables if appropriate, surgery and then post-operative care and maintenance. Front desk team members are an integral part of this process and need to be able to converse confidently about treatment and skin care offerings. Nurses and aestheticians, with their hands-on experience and face time with the patients, should be in continuous conversation about the patients' needs and concerns and well-versed on the solutions that can be offered.
Take the complement
Ultimately, a happy client with a healthy, radiant appearance is the best outcome for your practice. This is achieved through a combination of medical and aesthetic treatments and complementary skin care. The improved result offered by a carefully selected and vetted skin care line not only ensures client satisfaction and retention, but also offers the opportunity for an increased ROI due to its minimal effect on bottom line expense.
Candace Noonan is a licensed aesthetician and master trainer for DermaConcepts, exclusive distributor of Environ Skin Care in the U.S., and hosts advanced trainings on this pharmaceutical-grade line. She holds certificates for internationally recognized programs—including Advanced Skin Analysis, Dermal Needling and Oncology Esthetics—and is a proficient public speaker at medical and skin care conferences throughout the U.S.

Related Tags
Subscribe to Our Email List
Medical spa news, blogs and updates sent directly to your inbox.