Back to Main Blog
Preparing for Financial Conversations with Your Patients
Posted By Mike Meyer, Thursday, August 12, 2021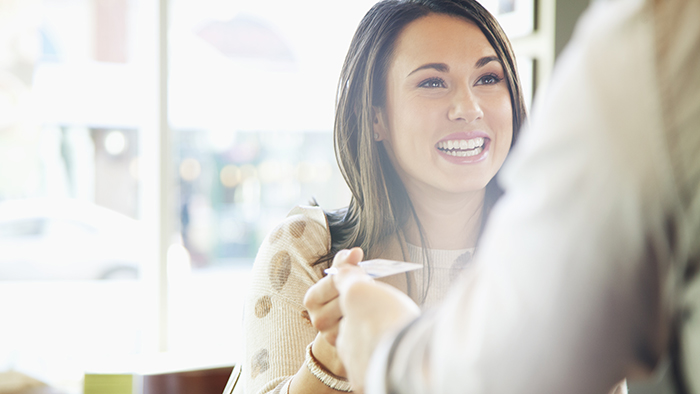 By CareCredit
Knowing when and how to discuss cost and payment is vital.
As the medical spa industry evolves into a "new normal," patients may be struggling with unprecedented challenges to get the procedures they want and have new concerns about cost. Today, more than ever, the way your practice anticipates and responds to patient needs can help them move forward with the procedure they want, enhance their experience and expand the likelihood of return visits.
Offering a flexible payment solution—such as the CareCredit health, wellness and beauty credit card with promotional financing options*—is an effective way to help patients get started on your recommendations, especially when your staff members know when to bring up cost and feel more comfortable having the cost conversation.
Help Turn Patient Payment Worries into Effective Financial Conversations
Explaining the cost of care to patients clearly and confidently has always been important. It's equally helpful for your team to feel as comfortable providing financial conversations as they are with providing aesthetic care. Open conversations about payment can help keep the focus on the procedures and products patients want, not just the cost. That's why, along with providing a way to pay over time for aesthetics, CareCredit offers training, guidance and resources to help make it easier to discuss cost and payment solutions.
Offer Reassurance About a Payment Solution at Each Step of the Patient Experience
To help your staff learn how to incorporate financing at various touchpoints, CareCredit recently developed a new quick guide. Patient Financial Conversations for Medical Spas provides helpful tips and scripted examples of how to respond proactively during cost conversations with patients, with insights for these key moments:
Before the Appointment—patients not only search for information about providers and procedures, but also look for payment options. In fact, 84% of respondents researched the cosmetic treatment or procedure, and 76% researched costs and finances. One Tip: Add a payment solution to your website to let patients know promotional financing is available when they call.
During the Cost Conversation provides an example of how to show patients a way to fit your recommendation into their budget. Suggestions for digital tools are included as well, to help make cost conversations even easier.
Addressing Concerns About Cost & Financing shows how to respond if a patient is hesitant to proceed, with tips to help them move forward with the procedure they want.
Handling Patients Not Yet Ready to Schedule offers examples of what to say when a patient needs more time to think before moving forward with the procedure.
The guide also includes an overview of resources and displays to help reassure patients you have a payment solution.
Tips and Scripts to Help Guide Your Team
Providers enrolled with CareCredit can download the guide. Log into the Provider Center, then go to the Resource Center and click on "Promote." Practices that are not yet part of the CareCredit network can also receive a free copy when they enroll with CareCredit.
Start Accepting CareCredit Today with No Cost to Enroll. Learn more by visiting the Provider Center or call 855.860.9001 to get started.
Already enrolled? Access your exclusive tools and resources to help grow your practice. Log into the Provider Center.
*Subject to credit approval. Minimum monthly payments required. See carecredit.com for details.
©2021 Synchrony Bank
Related Tags