Back to Main Blog
Storm Watch: How to Cut Costs at Your Medical Spa
Posted By Madilyn Moeller, Tuesday, June 6, 2023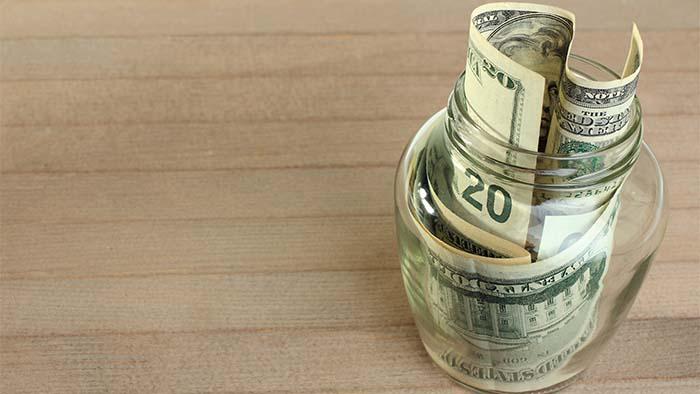 By Taylor Siemens, NP-C
While we increasingly hear about the risk of recession impacting our economy, it is more crucial than ever to create contingency plans, diversify revenue streams, maintain strong customer relationships, and continuously monitor market trends and indicators to navigate the risks associated with a recession. During a recession, people tend to reduce their discretionary spending, and non-essential services, such as aesthetic treatments and wellness services offered by medical spas, may be affected. As a business owner, the risks of a recession can significantly impact your operations and financial stability.
Cutting costs in your medical spa business can be a challenging task, especially while you continue to maintain quality and customer satisfaction. In addition to evaluating your current operating costs and return of investment on marketing campaigns, there are a few simple strategies and solutions that any medical spa can put into place, regardless of their size or budget, to help increase profits.
Review and optimize your supply chain
Assess your vendor relationships and identify areas where you can reduce waste or negotiate better prices with suppliers. As you know, it can quickly get complicated, as each vendor has their own method of rewarding their customers with savings, whether it is ordering certain products together, reaching a specific threshold or simply renegotiating your pricing structure. Within two months, the Vitalyc operations team was able to save the organization an average of $9,000 per month with just one of its vendors by discussing the "smartest" and most strategic ways to order with this specific company.

Staff optimization
Analyze your staffing needs and ensure that you have the right employees for each shift. Now, more than ever, team members need to be willing to be a "Swiss army knife" employee, with the ability to perform multiple tasks and services. Consider cross-training employees to handle multiple tasks, reducing the need for additional specialized staff. In the past, it was typical for nurse injectors to only inject neuromodulators and dermal fillers, but the majority of nurses at Vitalyc are trained to perform services with energy-based devices, limiting the need for another full-time employee on the payroll. If a slower day presents itself, hourly employees have an option: Take a non-paid day off or help with other administrative tasks that are typically outside of their job role, such as working client outreach lists.
Streamline your services
Minimize nonessential services by identifying services that have low demand or profitability and consider eliminating or reducing them. Focus on your core services that generate the most revenue, profit and customer satisfaction.
The more you can combine services in one appointment, the higher average ticket value you will get, with minimal impact to your operational expenses. As an example, are your clinicians educating your clients well enough to add growth factors to their microneedling appointments? If this was done for each client receiving this service, your revenue for that same patient would increase $400 – $700 based on your pricing structure, with no additional time needed from the patient or team member, and a small increase to your cost of goods sold (COGS). Let's say you have five microneedling appointments in a week—you have now increased your profits by an estimated $2,000 in one week by adding growth factors with only five clients. Get those wheels turning on the impact this could have for your business with regard to all your other service offerings, not to mention the improved client outcomes and satisfaction with multi-modality treatments.
Consider adding new services
This may seem like a contradiction to streamlining your services, but while you evaluate your current list of service offerings, consider what your business may be lacking. Client convenience is key in 2023, and, sometimes, simply eliminating the need to physically come into a practice demands a higher price tag, while helping your patient perceive less spend. What can you add or enhance in your business that does not require clients to visit your location? The wellness category is on a significant uptick. Now, more than ever, your client base has a desire to age well, not just look good. Adding services such as at-home weight loss programs or peptides allows your revenue to increase without increasing your overhead. Consider this: If you could add a service that only takes an average of an hour of a team member's time to manage care once a month, with no additional supplies or cost of goods needed in the location, it would increase revenue with little impact to your operational expenses.
Collaborate with other businesses
Seek opportunities for collaboration with complementary businesses in your area. This can include joint marketing efforts, sharing space or cross-promoting services to reduce marketing expenses and attract new customers.
It's important to note that each medical spa faces unique challenges during a recession, and these strategies should be tailored to your specific circumstances. While cutting costs is important, it's crucial to maintain the quality of your services and the customer experience. Regularly monitor customer satisfaction and adjust your strategies accordingly to ensure that your medical spa remains competitive in the market.
Taylor Siemens, NP-C, has been in the medical aesthetics space for six years, working with some of the best plastic surgeons in Dallas. She is currently the clinical director of Vitalyc Medspa. Siemens is recognized for her work with laser resurfacing procedures and is passionate about cosmetic injectables and other anti-aging modalities. She practices under the philosophy that "the best injectable is the least detectable," and she empowers her clients to age on their own terms.
Related Tags
Subscribe to Our Email List
Medical spa news, blogs and updates sent directly to your inbox.