Back to Main Blog
The Aesthetic Platinum Rule
Posted By Kate Harper, Thursday, August 1, 2019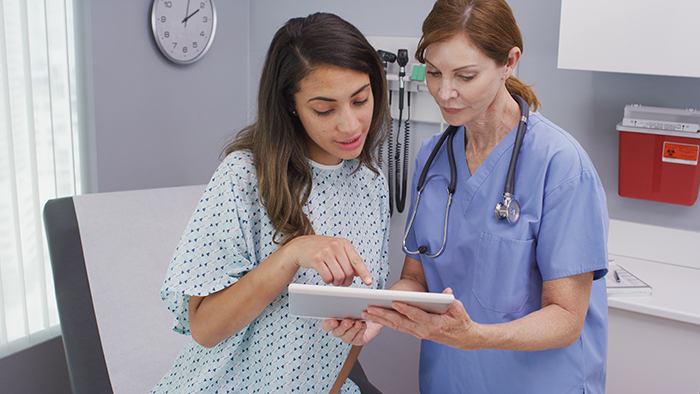 By Tyler Terry, vice president of sales, TouchMD
In life, it's said that living by the Platinum Rule will ensure that you're optimally treating your fellow man the way that he or she wants to be treated. For those who have never heard of the Platinum Rule, it means you should treat others the way that they want to be treated. We've all heard of the Golden Rule, which states you should treat people the way that you want to be treated. The Golden Rule has good intentions, but it's not attending to the core of what really matters, which is how the person with whom you're interacting wants to be treated.
When it comes to consulting your patients, the Platinum Rule couldn't be more valuable. This simple guideline will help you maximize each and every consult by treating and consulting your patients the way that they want to be treated and consulted. One key to bringing this rule to life is to take a picture of your patient and give him or her access to that picture to look at and draw on while he or she is waiting in your consult room. This can simply mean printing off their picture or having that picture pulled up on an iPad or computer and allowing the patient to circle any areas of concern. The talk track would go something like this: "Ashley, while you're waiting, the doctor would like you to circle any areas that you would like to enhance. This will help us provide the very best consult, leading to excellent care and satisfaction of your treatment plan." At this point, Ashley would have the opportunity to look at her picture subjectively and point out what she feels is most important for her overall satisfaction.
After implementing the Platinum Rule in your consultations, you will be amazed at what your patients point out and share with you. They are essentially telling you how they would like to be treated—telling you how to sell to them—and giving you the opportunity to consult them as the expert. By doing this, you are providing them with the treatment plan that they specifically want and need to feel good about their treatment and experience with your practice.
The Platinum Rule allows your patients to be the "compass" of their aesthetic journey with your practice and allows you to be the "captain" of the consult, as you feel confident navigating through the various stages of the patient's journey. This rule can be applied to so many aspects of our lives. The key is to be willing to genuinely ask and listen.
TouchMD is a visual consultation, marketing and imaging software utilizing touch-screen technology that enhances the patient experience with proven revenue generation.
Related Tags