Back to Main Blog
The Financial Process for Opening a Medical Spa
Posted By Madilyn Moeller, Thursday, April 6, 2023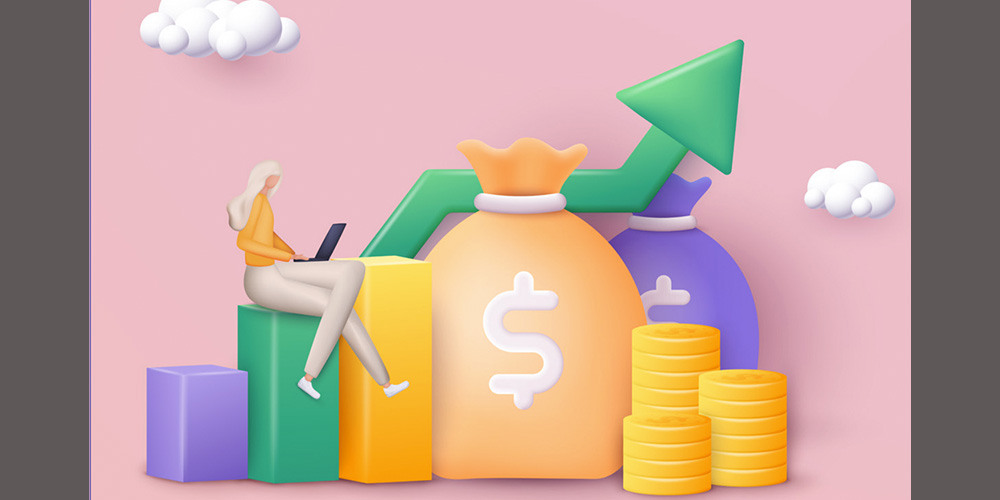 By Jessica Nunn
Congratulations! You've decided to open your medical spa. It's an amazing time to be in the aesthetics industry. And just like with any small business, having a clear business strategy and financial plan will help the start-up process go much more smoothly. If you want to hit the ground running financially, follow these steps all the way to opening day (and beyond)!
Step 1: Write a business plan
Hold the syringe. Before you start seeing patients in person, you've got to plan your business on paper. There are quite a few considerations you'll need to figure out just how much it will cost to open your medical spa. Creating a business and financial plan can help you move through the opening process with strategy and intention.
Here are some financial questions you'll need to ask yourself:
What services do you plan to offer?
What partners, providers and staff will you need to hire?
What technology, equipment and inventory will you need?
How much will the physical space cost? Are you leasing or buying? Do you need to build out that space?
Do you need a management services organization (MSO) in order to be compliant? Have you established a management fee structure?
How do you plan to market your practice before opening? Have you set a marketing budget? Will you offer memberships?
Will you need lending?
As you draft the business plan, you'll also need to think through more than finances. You'll be describing how the business will run, what sets it apart from others in the area, what your geographic location is like in terms of competition, and your marketing plan.
Once you've really thought through the components of the business plan, you'll have a clearer roadmap to get you to opening day.
Step 2: Get legal
You should engage an attorney to help form your entity and make decisions on how you will structure your business, considering both legal and tax implications. You'll need to obtain tax IDs with federal and local government jurisdictions and obtain any required permits (sales tax or otherwise). Now is the time to determine if you'll need an MSO structure to be compliant with state or federal laws. it is important that you build your clinical structure based on scope of practice and who can legally provide treatments in medical spas in your state.
Step 3: Put the right partners in place
You've got a plan—now you need the right people. Your team will be the heart of your business, so it's crucial to put the right members in place. For medical spas to run smoothly, you'll need medical and clinical staff, business and operations support, and a banking partner.
Clinical and medical team: Depending on what services you plan to offer, your clinical team will include the providers, injectors and staff who will help work directly with your patients on a daily basis. You'll likely need to account for time and money for training your staff on processes, software, technology or other equipment before you open your doors. It's worth putting in the time to find the right people and compensate them fairly; turnover is costly.
Business and operational support: You'll also need to bring in partners to handle other business operations. You'll need an accountant, a legal team, an insurance broker and marketing support. You might need a payroll company. And, of course, you should consider employing a financial partner.
Banking partner: Lastly, if you haven't identified a banking partner, this is the time to do it. Whether you need a loan or just a checking account, a banking relationship is critical for a financially healthy business.
If you're shopping around for a loan, obtain term sheets from two or three banks to compare your options. Be prepared to provide your business plan, financial projections, personal tax returns and a personal financial statement. Your banker should work with you to ensure you borrow the right amount of money and structure the loan in the way that gives you the best opportunity for success. Estimating your financing needs accurately is critical. You don't want to run out of money because of construction overruns or delays. Also, consider your working capital.
Step 4: Create a pro forma and a budget, and set financial goals
A pro forma is a way to forecast hypothetical finances for your medical spa. Now that you have your business plan in order and have identified the outside partners that will help you along the way, you should be able to project and budget for revenue, start-up costs and ongoing expenses.
A budget is one of the most important financial tools a business owner has, whether you're just getting started or in your 20th year of operation. Your medical spa will not be able to set or achieve financial goals if you don't start tracking them in the first place. Whether you're hoping to achieve profitability, scale or retire on a beach somewhere, it all starts with setting a budget.
To create your pro forma, start by setting revenue goals. You can project your collections by considering how many patients you'll see on a daily or monthly basis and multiplying that by each patient's average transaction.
How many patients will you need to see in order to generate a goal of, for example, $100,000 in collections each month? As you move forward, you'll be able to know how to pivot when revenue falls short because you've been tracking and budgeting. Will you need to see more patients? Stay open more hours? Increase fees? You can make informed decisions because of your budget.
Next, consider your expenses. Since you've already created a business plan, you'll be able to estimate the big-ticket items and how much cash you'll need to get started. Then, you can track expenses (payroll, rent, inventory and more) on a monthly basis to calculate your revenue and, eventually, your profit.
Understanding when you will be profitable will allow you to estimate the amount of working capital you'll need to get started. Be conservative in your estimates—it's always better to underestimate your income and consider all expenses. Round up when you don't have exact figures.
If you've established an MSO, the MSO will likely pay for business (not clinical) operations. You'll need to establish a management fee so the clinic can pay the management company. You'll also need to identify your medical director, determine the medical director fee and ensure there is enough cash flow to support both the clinic and the management company.
Step 5: Create your financial process
Now it's time to put the systems and processes in place to help your business run efficiently and successfully.
It is a good idea to start with financial processes. You should have already fine-tuned your business plan and pro forma. You mapped out revenue, expenses and start-up costs. As you move forward, how will you keep track of these numbers? How will you work with your accountant to prepare monthly financial statements?
Use online accounting software and hire a bookkeeper (or use your accountant) to track your monthly transactions. The bookkeeper will prepare a profit and loss statement and balance sheet each month. Having these financial statements available frequently and in a timely fashion will allow you to identify overspending or other opportunities with profitability. You can then compare your actual results to your budget to see how your business is progressing and make adjustments if necessary.
Here are a few more financial process questions you'll need to answer:
How will you pay the bills? You can go old school and write checks, you can utilize online bill pay through your bank, or you might consider an accounts payable software such as Bill.com to manage the expenses of the practice. Either way, have a clear process that requires your approval for every dollar that is spent.
What about payroll? QuickBooks Online has an easy and cost-efficient payroll tool, or you could use a payroll service that includes a "human resource" package, and even benefits for your employees. Consider who will approve hours and run payroll and how you will calculate bonuses.
What software will you need? You'll need to select an electronic medical records (EMR) or point-of-sale (POS) system, or both. Tracking each sale as you check out patients will allow you to calculate revenue per patient, revenue per appointment and revenue per provider data. Comparing those results to your revenue goals will ensure you're growing as fast as you expected.
Will you review other key performance indicators (KPIs) on a regular basis? Consider hiring a fractional CFO who is well-versed in aesthetics to review your financials and KPIs with you on a monthly basis. Having a clear financial strategy and staying close to your numbers will be essential if you want to know the direction your business is heading.
Step 6: Put in place other operational procedures
You'll need a marketing plan and budget, especially as you get started. What will you spend on your website, branding and outreach so you can hit the ground running when you open your doors? Have you reached out to local business partners? Have you signed up clients before you open? Is your business searchable on Google? Have a strategy to launch as well as a system to manage communication with patients as you move forward.
Of course, you'll need processes for your medical providers. Create SOPs for inventory and supplies, room turnover, patient follow-up and so on. Together, you and your providers can avoid inefficiencies and set standards moving forward.
Lastly, you'll need systems for all your back-end operations—payroll, reception, accounting, training, hiring and more. Sure, systems and processes will evolve as your practice grows, but opening day is much more likely to go smoothly if you and your team have a plan in place.
You're ready to open your medical spa
You made it! Your hard work has paid off. You've got everything you need to welcome your first patients through the doors of your practice. You know when you can expect to be profitable, and you have enough money available to get you there. With your clear processes in place, you will reduce frustration and inefficiencies. With good partners by your side, you'll be able to reach out for support and help along the way.
Opening a business isn't easy. The process might have aged you a bit, but you know exactly where to go to look younger than the day you started.
Jessica Nunn is a partner at Maven Financial Partners who takes pride in her experience helping business owners and their families increase their financial awareness. Over the course of her career, she has built trust with her clients by making the complex simple; she delivers financial solutions that are meaningful and relevant to her clients' lives and businesses. Nunn provides small businesses, their owners and their families with a holistic financial perspective. She is able to make complex financial planning an enjoyable process for her clients. For more information about our fractional CFO services for medical spas that are just starting out or have been in business for years, reach out to Maven at info@mavenfp.com.
AmSpa Members receive QP every quarter. Learn how to become a member and make your med spa the next aesthetic success story.
Related Tags