Back to Main Blog
The Future of Filler Migration
Posted By Madilyn Moeller, Wednesday, March 8, 2023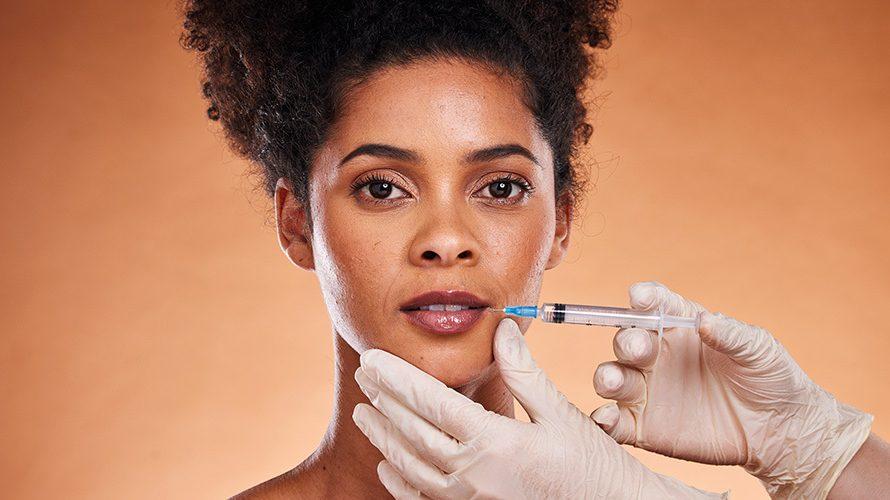 By Sarah Safa, MS, PA-C
It is no secret, even after the COVID-19 pandemic, that the non-surgical aesthetic industry is booming, reaching double its size compared to years past. With this exceptional growth, there will continue to be amazing developments in medical aesthetics, along with an abundance of medical professionals quickly entering the exploding beauty industry. Like most things in life, with rapid development comes both negative and positive impacts. As facial fillers and biostimulatory products continue to dominate the market, there will be an increase in patient and provider satisfaction, with the ability to deliver better overall results. However, due to this overall growth, there will also be an exponential increase in filler complications, demanding more serious conversations in the future.
Fortunately, in the past 20 years, valuable information has been identified that can assist medical providers in filler complication management and hopefully prevent serious negative outcomes. However, meeting the educational demand with factual information and the advanced training necessary to improve a mass population of injectors' fundamental knowledge and skillset will continue to be a problem.
Today, advanced aesthetic injectors and educators find themselves dedicating the vast majority of their efforts to more serious filler complications, such as vascular occlusions and nodule formations. Although these complications are critical to address, it is tempting to overlook less serious topics related to unsatisfactory aesthetic outcomes, such as dermal filler migration. As medical care professionals, providers are responsible for studying all aspects of the art of aesthetics, in return raising the bar for the ever-expanding industry and bringing an overall improvement in patient-centered outcomes.
Two types of growth
Unlike five years ago, when medical providers would depend heavily on white paper studies, peer-reviewed articles, and national and international lectures to learn about filler complications, they now find topics like filler migration gaining recognition on social media platforms. For some industry veterans, it is hard to consider this avenue of enlightenment to be of solid educational value, but today, many of their colleagues race to their electronic devices to obtain the "latest" trends and to further their medical knowledge on platforms such as Instagram, TikTok, YouTube and Facebook. Sadly, not all information on social media is necessarily credible or factual, yet it does raise awareness within the medical community to challenge further investigation and research. Audrey Rose, NP, of Woburn, Massachusetts, emphasizes the importance of focusing on topics such as filler migration by stating that "filler migration is an entire training in itself on patient assessment and management." For better or for worse, topics like filler migration have now gained providers' attention, and they must challenge themselves to learn more.

In much the same way as providers did not recognize the ubiquity of vascular occlusions over a decade ago, filler migration has always been present. There simply has been a lack of awareness, discussion and understanding amongst providers. Put simply, filler migration is best understood as the process of dermal fillers moving to areas other than their initial, intended injection sites. Although considered a hot topic, true filler migration is still one of the least common filler complications and among the least problematic from a patient safety standpoint. Rates of occurrence, however, are on a rapid upward trend. Rose, for example, says she feels as if she is "dissolving more filler than she is injecting these days." Sadly, gathering actual data will continue to be a challenge for the aesthetic industry, due to a lack of reporting and providers unwilling or unable to diagnose and treat filler migration complications.
Cause and effect
Currently, there are a variety of theories as to the cause of filler migration. As discussed previously, due to the overwhelming amount of growth of aesthetic injectors, statistically, the number of filler migration cases also grows. It is a strong belief within the aesthetic community that most cases of unwanted filler migration occur due to injectors' lack of anatomical knowledge, lack of respect for delicate tissue planes and poor injection techniques.
Rand Rusher, RN, CANS, who practices in Beverly Hills, California, feels strongly that "the biggest problem attributing to tissue migration is that too many injectors feel like they can inject up to 10 syringes at once, and that does not allow enough time for adequate tissue integration." Like most experienced injectors, Rusher feels that the best outcomes are delivered over time and not in one sitting. Additional factors contributing to unwanted filler migration include inappropriate patient and product selection. These potential causes of filler migration further highlight the absolute importance of continued education and improvement in filler techniques amongst new and veteran injectors alike.
And while injection acumen is of the highest importance in preventing filler migration, anatomy and time are also likely culprits. Rami K. Batniji, MD, FACS, who practices in Newport Beach, California, explains that "the amount and proximity of filler placed into or around active muscles, such as the orbicularis oculi or orbicularis oris, can increase the risk of filler migration." In fact, due to their continuous dynamic movement of facial expression, the perioral and infraorbital region tend to have the most reported cases of filler migration acutely and over time. Some providers would dispute that there are higher filler migration rates than currently reported in other regions of the face, but these issues present as less problematic as they are less visible to the naked eye.
Although hyaluronic acid fillers are noted to have higher rates of migration, it is important to note that all injectables have the potential to migrate and naturally have a small degree of displacement and tissue integration after treatment. In fact, migration and tissue integration is encouraged for most biostimulatory products available in the United States today.
Following the directions
Adding fuel to the filler migration debate is the discussion of appropriate treatment and protocol. The most common treatments include the reversal of hyaluronic acid filler with a form of hyaluronidase, mechanical massage and/or time. Filler migration, typically considered non-emergent, ultimately leaves the provider and patient with time to formulate an effective treatment plan. As of recently, there has been an increase in medical care providers refusing additional treatments until the migrated filler is reversed, especially for patients seeking care from another practice. Concurrently, long-term patients may develop delayed migration and may also require reversal to achieve a native baseline before additional treatment. Waseem Garbia, PA-C, who practices in Fairfax, Virginia, notes that he educates his patients that "once filler migration has been reversed, and certain pathways within the tissue have occurred, patients may still encounter similar issues with future treatments." Regardless of their treatment approach, providers must do their best to report on, educate and follow-up with their filler migration patients.
With so many unanswered questions surrounding filler migration, further research regarding increased occurrences is warranted. Data on patient demographics, filler rheology response in various tissue planes and concomitant factors that impact filler migration need to be gathered. The growth of the aesthetic industry should allow for an increase in data collection and improved academic discussion. Additional knowledge allows advanced aesthetic providers to better deliver the safe and satisfactory results that patients deserve. To achieve these optimal patient outcomes, providers must challenge themselves to make well-educated decisions based on facts.
Sarah Safa MS, PAC, is an aesthetic specialist and national expert Injector. With more than 18 years of plastic and reconstructive surgery experience, she is one of the top expert injectors in the Mid-Atlantic region. As a leader in the aesthetic industry, Safa continues to seek out the latest non-surgical innovations and serves on multiple aesthetic advisory boards, including the Aesthetic Masterminds, and is an expert medical witness for aesthetic lawsuits. She is a member of the American Academy of Physician Assistants and The Society of Plastic Surgical Skin Care Specialists. Safa is the founder of Refined Aesthetics, LLC, located in historical Leesburg, Virginia, and a faculty member of the Academy for Injection Anatomy.
AmSpa Members receive QP every quarter. Learn how to become a member and make your med spa the next aesthetic success story.
Related Tags
Subscribe to Our Email List
Medical spa news, blogs and updates sent directly to your inbox.