Back to Main Blog
AmSpa's Open Letter Regarding Nevada Senate Bill 249
Posted By Mike Meyer, Wednesday, March 15, 2023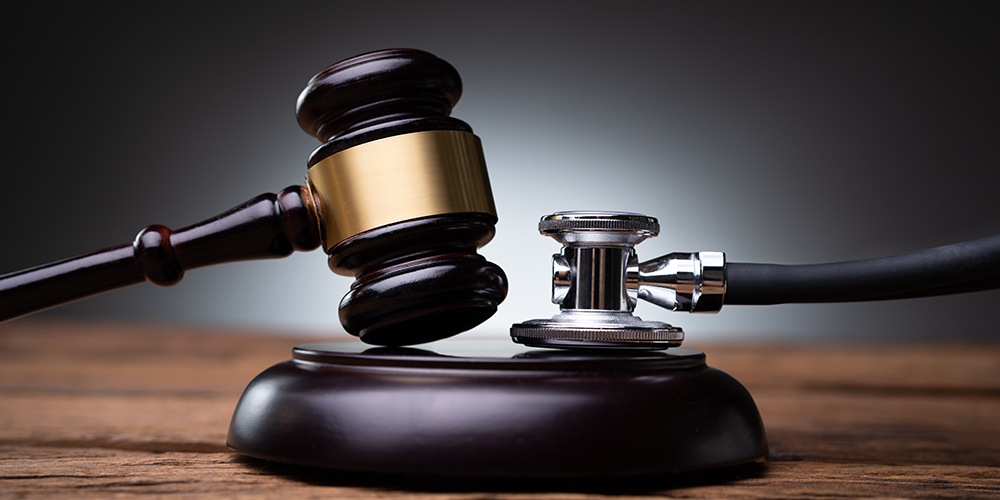 UPDATE #2: SB 249 has passed and been signed into law 6/1/23.
UPDATE: Nevada Senate Committee on Commerce and Labor to Hold Hearing on SB 249
The Nevada Senate Committee on Commerce and Labor is holding a meeting on April 5 at 8 a.m. to discuss SB 249, among other bills. SB 249 seeks to make changes to the scope of practice of registered nurses (RNs), as well as the advanced esthetics laws. The issues with SB 249 and the proposed changes to the RN scope of practice are the subject of the below open letter. Additionally, the bill itself is discussed in more detail in this legislative update.

If you are interested in attending this meeting or providing testimony to the committee, the official agenda contains detailed information on how to do so:

Testimony in support, opposition, or neutral to a bill or resolution may be presented in person or telephonically. To provide testimony telephonically, dial (888) 475-4499 on the date of the meeting. When prompted, provide Meeting ID 84785026519 and then press #. When prompted for a Participant ID, press #. To resolve any issues related to calling in to provide testimony, please call (775) 684-6990.

The committee manager can be reached at (775) 684-1461 or SenCL@sen.state.nv.us with additional questions.
---
Re: Open Letter on Nevada Senate Bill 249

Goal of recommendation: To ensure that the passing of Nevada SB 249 doesn't, whether intentionally or unintentionally, limit the scope of practice of physicians, nurse practitioners (NPs), or registered nurses (RNs) in the state.
On behalf of the American Med Spa Association (AmSpa), we submit the following comments and recommendations in relation to Senate Bill 249 (SB 249) currently assigned to the Senate Committee on Commerce and Labor in the state of Nevada.
AmSpa is dedicated to ensuring the non-invasive medical aesthetic industry is safe, and that its practitioners are trained, qualified and compliant. AmSpa's goal since its founding in 2013 is to ensure the aesthetic industry understands and complies with the myriad health care regulations put in place to ensure the public is protected and, ultimately, rid the industry of unqualified practitioners and unsupervised medical spas. To that end, AmSpa is supportive of efforts that promote safety and that provide clear and unburdensome paths to regulatory compliance.
Although it appears that Nevada's SB 249 attempts to address issues in the current law that affect the practice of advanced estheticians and registered nurses; AmSpa recommends that SB 249 be amended to better address existing issues.
Issue
In all other states that have adopted "advanced" or "master" esthetician laws, these laws created a new licensed scope of practice that does not limit or confine other existing professional scopes of practice. This means that the ability of an "advanced/master esthetician" to now legally perform a certain cosmetic procedure shouldn't prevent a physician, nurse practitioner (NP), physician assistant (PA), registered nurse (RN) or medical assistant (MA) from performing a similar medical treatment that was, prior to the "advanced" or "master" esthetician law passing, within their scope of practice.
AmSpa believes that the original advanced esthetician law in 2021, Senate Bill 291 (SB 291), had the goal of creating a new advanced esthetics license with its own expanded scope of practice and ability to perform certain medical treatments under supervision and that SB 291 was not intended to otherwise regulate or restrict the current practice of medicine and nursing as it pertains to dermatology, aesthetic medicine, or plastic surgery.
AmSpa believes this intent was best demonstrated by SB 291 in two areas: (1) that it clearly differentiates "advanced esthetic procedures" that an advanced esthetician may perform as different from those procedures that are performed as part of the treatment of a "medical, physical or mental ailment" and remain part of the practice of medicine; and (2) that SB 291, without caveat or exception, exempts the practice of physicians, PAs, and NPs from the advanced esthetician law.
Unfortunately, due to ambiguities in the original law's language, there has been confusion about who and what practices are included in—or exempt from—the law. This has resulted in the law being interpreted and enforced to also restrict the scope of practice of licensed health care professions. This includes RNs, NPs, and physicians, all who would otherwise be operating within their normal scope of practices in relation to dermatology, medical aesthetics, and plastic surgery.
AmSpa's understanding is that the inclusion of the section at the beginning of SB 249 that addresses RNs is an attempt to solve part of this issue. Unfortunately, this language still has the negative effect of restricting the practice of RNs and, confusingly, making their professional nursing practice dependent, in part, on the board of cosmetology and portions of the cosmetology practice act. Additionally, SB 249 currently would not resolve the other ambiguities present in the current law as they relate to the independent practice of physicians and NPs. AmSpa recommends that SB 249 be amended to better resolve these unintended issues. SB 249 should incorporate alternate language that clearly exempts RNs and other health professionals who are working within their own licensed scope of practices and which would not inadvertently restrict physician's, PA's, and NP's ability to delegate and supervise within their licensed scopes of practice as the current language of SB 291 or SB 249 does.
Conclusion
AmSpa is glad that Nevada is choosing to address some of the outstanding issues present in the current laws. It hopes that the committee will give these recommendations due consideration. Additionally, if SB 249 as a whole does not advance through the legislative process, changes to the current law are still needed to resolve these existing issues.
Very truly yours,
Alex R. Thiersch, JD, AmSpa
If you would like additional information, to read the language of the bill or to contact the sponsors, you can find the information you need through this link. The members of the Senate Commerce and Labor Committee, where SB 249 currently is, are listed here.
Related Tags
Subscribe to Our Email List
Medical spa news, blogs and updates sent directly to your inbox.