Back to Main Blog
What Aesthetic Practices Need to Know About Naturopathic Medicine
Posted By Mike Meyer, Friday, February 21, 2020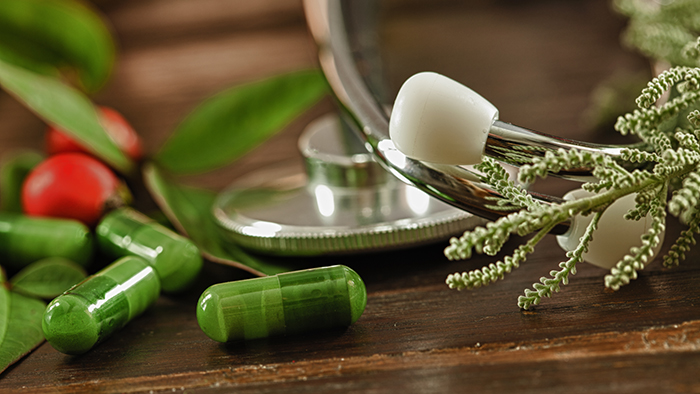 By Courtney P. Cowan, JD, ByrdAdatto
Medical consumers are becoming more and more discerning when it comes to seeking health care. Healthier lifestyles, a growing distrust of pharmaceuticals and an opioid crisis have many seeking treatment outside of traditional medicine. Naturopathic medicine, or naturopathy, is one such alternative. Rather than treating and diagnosing individual symptoms, naturopathy aims to treat the whole patient, often prescribing changes in diet and lifestyle, as well as a wide array of holistic supplements.
Due to a lack of industry standards or overall governing authority of the field, there are potential risks that both naturopath clinicians and consumers should be aware of, beginning with the very title—"naturopath." Many are unaware of the difference between a traditional naturopath and naturopathic doctor (ND). The two are not interchangeable, and regulations surrounding the two professions vary from state to state. According to the Association of Accredited Naturopathic Medical Colleges (AANMC), a licensed ND is a primary care provider who is trained to diagnose and prescribe, while a traditional naturopath is not.
Confusing the distinction further is that naturopathic medicine is not yet a regulated profession in some states, and thus a traditional naturopath may use the title ND, without having earned that degree. In fact, to receive an ND, one must complete four years of schooling by an accredited institution, complete thousands of hours of supervised clinical training and complete two national board exams. In contrast, traditional naturopaths may receive training from online correspondence or certificate programs ranging from a few months to years. These traditional programs lack standardization or onsite clinical training. Even in states where the profession is regulated, the services that each distinction (traditional or ND) is legally able to provide vary.

It is important to note that while licensed MDs and DOs can practice naturopathic modalities, many NDs are not actually licensed by any state medical or osteopathic board. Moreover, while NDs often use holistic medicine to treat patients, there may be some crossover treatments that fall under the definition of the practice of medicine. For example, prescribing medicine, lasers and intravenous treatments may be used in naturopathic medicine; however, these may qualify as statutory medical procedures that legally should only be performed by MDs, DOs or providers who have had specific training for the procedure. In many states, the "corporate practice of medicine" rule, which prohibits anyone but a physician from practicing what is deemed medical, may also apply.
AmSpa members receive a complimentary 20-minute Introductory Compliance Assessment with a ByrdAdatto attorney. Click here to learn how to join AmSpa today!
As the daughter of a periodontist, Courtney P. Cowan has been fascinated by the health care field since childhood. She often accompanied her father to his office, where she developed an appreciation for physicians and their respective practices. Having absolutely none of the dexterity that is required to be a surgeon, however, Cowan instead decided to pursue a degree in business while attending Baylor University. It wasn't until she was required to take a business law course that she discovered her passion for the law. After graduating from Southern Methodist University Dedman School of Law, Cowan serendipitously connected with ByrdAdatto and now assists clients by combining her business background with her enthusiasm for health care and the law.
Related Tags
Subscribe to Our Email List
Medical spa news, blogs and updates sent directly to your inbox.