Back to Main Blog
Why Should I Attend a Cadaver Dissection Course?
Posted By Madilyn Moeller, Tuesday, August 8, 2023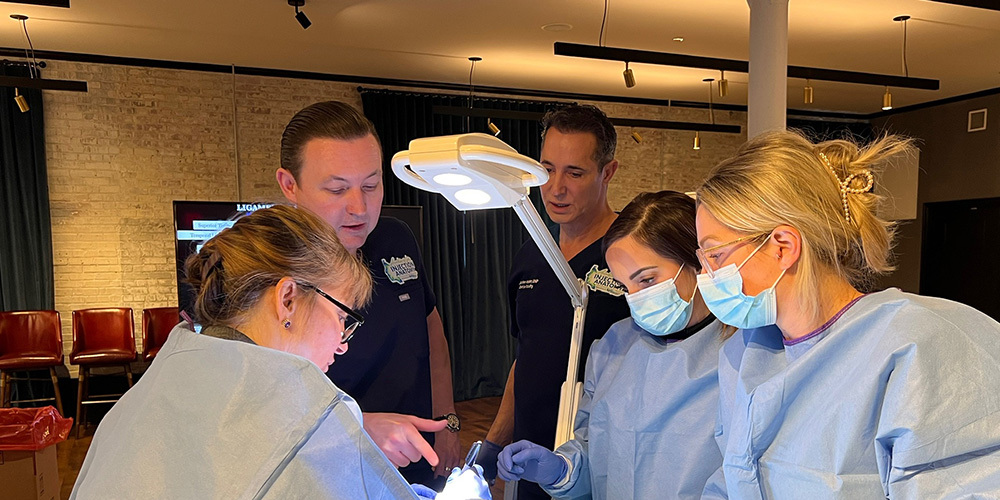 By Patrick O'Brien, JD, General Counsel, American Med Spa Association (AmSpa)
Why should a cadaver dissection course form a core part of your dermal filler and neurotoxin training resume? Put simply: patient safety and improved outcomes. A lot of really great trainings focus on safe practices and techniques to achieve certain results, but, ultimately, these can only offer a partial picture of facial anatomy. As an analogy: You are thinking of hiring a landscaper to remodel your backyard. They do beautiful work, but, sometimes, they end up cutting your internet cable or breaking a water main—all because they didn't check ahead to see where these subsurface features were.
An injector may have the skills and techniques to reliably place the dermal fillers in the right layer of tissue to achieve the desired results. But the face isn't simply a textbook layer of skin: There are capillaries, veins, arteries, and nerves throughout the face. The added volume that fillers provide can also apply pressure, disrupt or block these features. By placing dermal fillers and neurotoxins without knowing where these features are and understanding how the injectables affect the anatomy of the face, you vastly increase the chances that your patient will suffer complications, some of which can be extremely serious—namely, occlusions, blindness, paralysis and necrosis. Recognizing and treating these complications should be part of every competent injector's training. However, understanding what causes the complications and how to avoid them in the first place is a critical part of being a good injector.
You can, of course, read all about the finer details of facial anatomy in a book and spend hours looking at photos and diagrams, and while there are definitely examples of these that can provide excellent education, nothing really teaches you what the different structures are actually like than to physically see them firsthand. During the lab portion of a cadaver course, you will actually be able to see how the filler adds volume and interacts in the soft tissue with these critical blood vessels and nerves. You will also learn about how neuromodulators interact with the anatomy of the face and how to safely inject in commonly requested areas. The dissection allows you to have a first-hand understanding of where these features are and how they occur in three dimensions in a much more accurate and tangible way than can be gained from any textbook.
The value and relevance of an aesthetics cadaver training program to your personal development should be clear, but it is also important to note that not all cadaver courses are the same. Many advertise "hands-on labs" but only have one or two specimens, and dissection is handled primarily by the teacher, with attendees mainly observing. In comparing classes, you will want to see how much actual hands-on experience you will get. The Academy for Injection Anatomy (AIA) Advanced Cadaver Course, for example, places attendees in small groups of four or fewer per specimen.

Every day, new injectors enter the medical aesthetics industry, and providing high-quality work is one of the only ways they can stand out from crowd. Taking a cadaver dissection course, such as the AIA Advanced Cadaver Course, will help injectors learn how to provide patients with a tremendously high standard of care and create outcomes that they will love.
Related Tags
Subscribe to Our Email List
Medical spa news, blogs and updates sent directly to your inbox.