Back to Main Blog
Women Leading the Way, Part 3: Julie Horne
Posted By Mike Meyer, Monday, November 16, 2020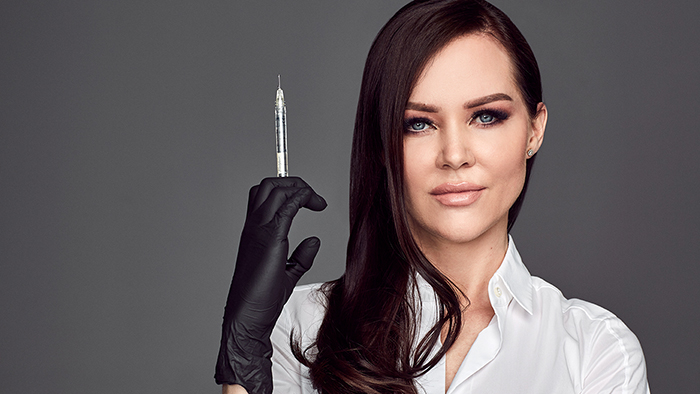 By Michael Meyer, Content Writer/Editor, American Med Spa Association
When one thinks of medical aesthetics, they often think of the women who receive treatments at medical spas—after all, women undergo approximately 87% of the minimally invasive cosmetic procedures administered in the United States, according to the American Med Spa Association's 2019 Medical Spa State of the Industry Report. But one of the aspects that sets medical aesthetics apart from other industries is that women are extremely prevalent throughout the industry on the corporate and business side, as well. Women administer treatments, own practices, run advocacy groups and even oversee the companies that provide medical supplies to the practices. The women of the industry help create a level of empathy and understanding with their predominantly female patients that results in meaningful experiences for all involved.
In these profiles, you'll meet some of the most accomplished women who have helped shape the medical aesthetic industry, from famed injector Julie Horne, RN, to medical industry titans Alisa Lask and Carrie Strom, to Nicole Chiaramonte and Lynn Heublein, who have created medical aesthetic empires, to Cathy Christensen, COO of AmSpa, whose tireless work on behalf of medical spa owners helps make the industry safer and more successful.
These amazing women are helping to make medical aesthetics the runaway success it is, and they're not alone. This issue is dedicated to the countless women who embody the quote to the right—you make the world go around, even though you're likely not appreciated enough for it.
Julie Horne: Educating the World
When Julie Horne was 19 years old, she walked into an aesthetic clinic in Stockholm, Sweden, to undergo a lip treatment, because she had grown up with extremely thin lips. At that moment, she says, she had a strange sense that one day, medical aesthetics would be her profession.
Today, Horne is one of the leading medical aesthetic injectors in the industry. Her work on lips is revolutionary, so much so that she hasn't been able to accept new patients in years, and her talent as an educator is world-renowned. She's presented at aesthetic shows all over the globe and has taught countless aspiring clinicians via her educational portals—the Julie Horne Academy and the Swiss Aesthetic Institute. However, she has also managed to retain her sense of curiosity and constantly strives to refine her technique.
"I love the fact that my profession is my hobby; I love that I can be creative and continue being an artist, just holding a syringe instead of a tool or a brush," Horne says. "The most rewarding part of my job is that I am able to help men and woman feel better about themselves—to strengthen their self-esteem, which can be life-changing."
Horne got her start in medicine working with heart surgery patients in Sweden and later in Oslo, Norway. She found the work exciting and rewarding, but after a decade doing it, she felt it was time to move on to her true passion—medical aesthetics. Very quickly, she became one of the top lip injectors in the world, and even though her interest in aesthetics isn't limited to lips, she is happy to be recognized as an expert in that particular specialty.
"I believe that lips are one of the most challenging indications to treat, and I have always liked a good challenge," Horne says. "Lips are a very popular indication in Scandinavia, and worldwide. The majority of my client base came for lip augmentations in the beginning of my career, and that gave me the opportunity to experiment a lot—under safe circumstances, of course. I also love doing detailed and picky work, which is needed to be able to create the most fabulous lips."
According to Horne, the women of the medical aesthetic industry have played a key role in helping her establish her career and become a global success.
"I am so lucky to be surrounded by amazing woman on a daily basis," she says. "The majority of my colleagues throughout the years I have been working in the aesthetic field have been woman. Around 80% of my patients and approximately 60% of the delegates at my trainings are woman. To be honest, I haven't really thought much about my gender role in our industry since I see men and woman as equals, but that is unfortunately not always the case around the world. Gender injustices are wrong, in my opinion, and my contribution is to stay focused, work hard and take the place I and other woman in this industry deserve. You can be successful in this industry irrespective of gender and medical professional title—I am a living proof of that, and if I can do it, anyone can."
Thanks to her success, Horne has used her platform to help other women succeed in medical aesthetics. For example, she uses her Instagram account, which has approximately 108,000 followers, to shout out injectors she admires. She views the injectors in the industry as being part of a team, and she feels that in order for that team to improve, they have to keep an open mind and strive to improve.
"Education is key," Horne says. "You will never be fully educated or stop learning in this business, since it's growing every year and new products, procedures and techniques are popping up like teenage acne. Be curious but skeptical. Work hard, follow your dreams, be bold, focus on your own success and reach out to people who inspire you. Always think safety first and natural results only—that will take you far long-term."
AmSpa members receive QP every quarter. Click here to learn how to become a member and make your med spa the next aesthetic success story.
Related Tags
Subscribe to Our Email List
Medical spa news, blogs and updates sent directly to your inbox.