Back to Main Blog
Women Leading the Way, Part 6: Cathy Christensen
Posted By Mike Meyer, Monday, December 7, 2020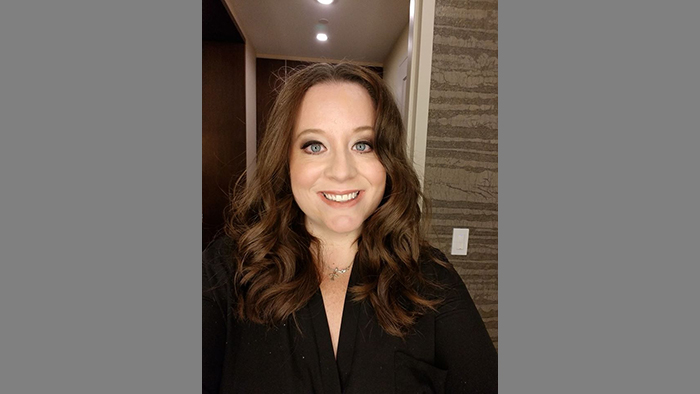 By Michael Meyer, Content Writer/Editor, American Med Spa Association
When one thinks of medical aesthetics, they often think of the women who receive treatments at medical spas—after all, women undergo approximately 87% of the minimally invasive cosmetic procedures administered in the United States, according to the American Med Spa Association's 2019 Medical Spa State of the Industry Report. But one of the aspects that sets medical aesthetics apart from other industries is that women are extremely prevalent throughout the industry on the corporate and business side, as well. Women administer treatments, own practices, run advocacy groups and even oversee the companies that provide medical supplies to the practices. The women of the industry help create a level of empathy and understanding with their predominantly female patients that results in meaningful experiences for all involved.
In these profiles, you'll meet some of the most accomplished women who have helped shape the medical aesthetic industry, from famed injector Julie Horne, RN, to medical industry titans Alisa Lask and Carrie Strom, to Nicole Chiaramonte and Lynn Heublein, who have created medical aesthetic empires, to Cathy Christensen, COO of AmSpa, whose tireless work on behalf of medical spa owners helps make the industry safer and more successful.
These amazing women are helping to make medical aesthetics the runaway success it is, and they're not alone. This issue is dedicated to the countless women who embody the quote to the right—you make the world go around, even though you're likely not appreciated enough for it.
Cathy Christensen: A View from the Top
When the modern medical aesthetics industry began to truly emerge in the wake of the 2008 recession, Cathy Christensen was working as editor-in-chief of spa industry business-to-business magazine Skin Inc. and conference director for the Face & Body events. And while she was certainly good at what she did, she didn't necessarily feel that she was where she should be.
"It was during that time that I personally was feeling like I couldn't see myself as an editor for the rest of my career," Christensen says. "The business side of the spa industry and publishing had become something that appealed to me, which surprised this English major, and I found I had a real talent for and interest in it."
At a Face & Body show in 2014, Christensen asked American Med Spa Association (AmSpa) founder and CEO, Alex Thiersch, JD, to be a faculty member. At the time, AmSpa was struggling to get off the ground, and the two immediately realized that Christensen's skill and knowledge of the industry would be a perfect fit to help it expand. Christensen came on board as director of operations and, in 2018, was promoted to chief operating officer as AmSpa grew to be the pre-eminent association in medical aesthetics.
"There is so much I love about this industry," Christensen says. "It is literally built on people being able to improve themselves and feel better about themselves, and those willing to help them. That's something special! Combine that with the constant release of new techniques trends and technology, and it really can't be matched with any other industry. However, my favorite part is the people. I always say that the medical aesthetics industry has taught me the true meaning of the saying, 'You can't judge a book by its cover.' In one AmSpa Boot Camp room, you can have a woman who looks like Miss America, one who looks like a punk rocker, one who is extremely conservative and one who is transgender. And they are all brilliant and driven and excited and inspiring. They all have different ways that they want to achieve their dream of medical aesthetic success, and they are all valid. This is definitely not a one-size-fits-all industry, and I love that."
Christensen has risen to a c-suite position at a young age, but she's still overcome the types of challenges with which men tend to be unfamiliar.
"Being a woman is a powerful thing, but it can come with some serious baggage," Christensen says. "On the corporate side of any industry, there is a lot more 'proving yourself' that has to be done for women. You have to prove you're reasonable and not too emotional and have good ideas. In general, men are immediately assumed to be these things; they receive the benefit of the doubt. Women don't. But women are powerful, and being self-confident, professional and respectful are key. Women go through a lot to earn the respect of themselves and others, and I believe that's what makes them such strong people."
Under Christensen's watch, AmSpa has grown from having three employees to having 15, and she has used this opportunity to hire and mentor numerous women who have displayed the skills and work ethic needed to succeed in medical aesthetics and elsewhere.
"I supervise 14 people on the AmSpa team, 11 of whom are women—incredible, smart, professional women, and I try and help mentor them and support them as much as I can," Christensen says. "I respect them and their journey. This is a huge responsibility to me, and I take it very seriously."
Christensen has guided the day-to-day operations of AmSpa for the past six years, helping grow the organization into one that supports and educates industry professionals while keeping the medical spa industry safe, compliant, credible and profitable. "It has been the opportunity of a lifetime to be such an integral part of the evolution of this industry that is powered by women. I can't wait to see what comes next!"
AmSpa members receive QP every quarter. Click here to learn how to become a member and make your med spa the next aesthetic success story.
Related Tags