Back to All News
Acara Partners Announces Complimentary Educational Webinar Series for Medical Practices and Med Spas
Posted By American Med Spa Association, Wednesday, July 8, 2015
Acara Partners, a leading business team in the aesthetic medical practice and medical spa industries,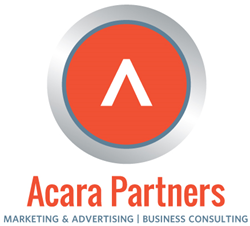 announces the return of its complimentary educational webinar series for the summer of 2015. Learn how the Acara team of aesthetic medical business leaders creates success for its clients through targeted marketing, sales, digital communications, branding and business development programs. The webinar series is sponsored by MedResults Network, the largest, free aesthetic buying group in the USA.
"We are excited to be back, offering this educational webinar series for aesthetic medical and med spa industry professionals worldwide," states Francis X. Acunzo, Acara Partners CEO. "Education is critical when potential business growth is on the horizon for cosmetic medical practices." The series is designed to offer insight needed to help aesthetic medical leaders take the proper steps to secure a successful business practice.
This series features
seven new webinars
throughout the summer, and will include topics such as boosting a business, developing a marketing plan, entering the world of digital communications, how to open a successful med spa or cosmetic practice, how to brand a practice effectively and how to maximize a med spa with interior design tips.
Business Boosting Strategies for Your Aesthetic Medical Practice
Thursday July 9, 2015—11am-12pm EST
9 Steps to Developing A MedSpa Marketing Plan
Thursday July 16, 2015—11am-12pm EST
Digital Landscape for Your Medical Practice
Thursday July 23, 2015—11am-12pm EST
Opening A Successful MedSpa or Cosmetic Practice
Thursday July 30, 2015—11am-12pm EST
Branding: The Visual Voice of Your Aesthetic Medical Practice
Thursday August 6, 2015—11am-12pm EST
Maximize Your Medical Spa Interior Design
Thursday August 13, 2015—11am-12pm EST
Online News Releases: Magic Fairy Dust of the Digital World
Thursday August 20, 2015—11am-12pm EST
Sign up today!
About Acara Partners.
Francis and Colleen Acunzo are recognized pioneers in the medical aesthetics industry. Driven by their passion for success, this entrepreneurial husband-and-wife team applied their years of experience when they co-founded Acara Partners in 2003. Their dedication has established their firm as the industry's quintessential, comprehensive business advisory, marketing, advertising and digital agency.
Acara's team of experts integrates knowledge of strategic planning, digital marketing, web development, graphic design and social media management to drive growth, revenue and profits for their clients. With an impressive roster of over 165 current and past clients in major cities in most of the 50 states, as well as internationally, Acara Partners is known for helping to lead the impressive medical aesthetics industry growth spurt, as well their ability to double the revenue of many of the businesses they work with.
To learn more, please visit http://www.acarapartners.com. To find out more information about Acara's upcoming Digital Marketing Summit, REACH visit http://www.REACHDigitalSummit.com