Back to All News
A Tale of No Tail: The Impact of Not Purchasing Tail Coverage
Posted By American Med Spa Association, Monday, July 6, 2015
By David Shaffer,
Insurance Offices of America
, AmSpa's medical spa insurance provider
As the owner of a medical spa or aesthetics practice, you probably haven't given a great deal of thought to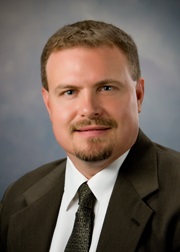 what you would need to do if the nature of your business suddenly changed—for example, you declare bankruptcy, sell your practice or merge your practice. However, if you do find yourself in such a situation, it is important that you are aware of how your medical professional liability—malpractice—insurance would be impacted. In the majority of instances, an extended reporting period endorsement, commonly referred to as "tail coverage," must be considered. Simply terminating your coverage without contemplating the purchase of tail coverage could be a costly mistake.
COVERAGE CLARIFICATION
First, let's review some basics about how a malpractice policy works. Because the majority of medical spa malpractice insurance policies are written on a claims-made policy form and because tail is applicable to this policy form, we'll focus our discussion here.
Without getting overly complicated, a claims-made policy requires an active policy to be in force when a claim is reported in order to have coverage extended to said claim. Further, a claims-made policy will only provide protection for treatments rendered from your retroactive date through the policy's expiration or termination date. A retroactive date is the earliest date that coverage will apply to services rendered within your practice. In the absence of an active policy, coverage for claims arising against the spa after your policy's expiration or termination would be denied protection.
Read more at Modern Aesthetics
.
Learn more about
AmSpa's Medical Spa Insurance Program
.