Back to All News
Allergan's BOTOX Vista Receives National Marketing Authorization in Japan for Crow's Feet Treatment
Posted By American Med Spa Association, Tuesday, May 31, 2016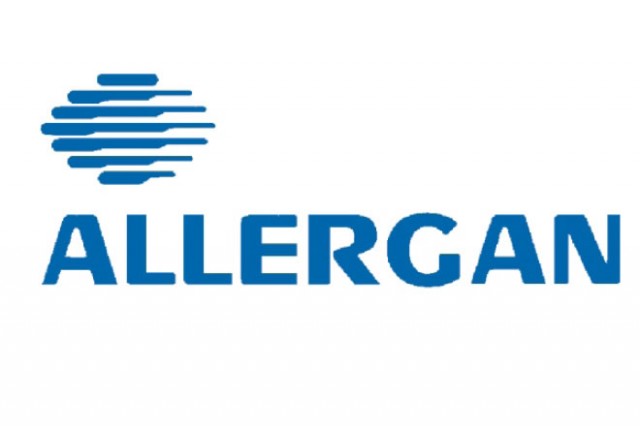 DUBLIN
,
May 23, 2016
/PRNewswire/ -- Allergan plc (NYSE:
AGN
), a leading global pharmaceutical company, today announced that the Japanese Ministry of Health, Labour and Welfare has approved an additional use for BOTOX Vista® (Allergan's botulinum toxin type A product) as a treatment for crow's feet lines (CFL).
3
BOTOX Vista® is now indicated for the temporary improvement in the appearance of lateral canthal lines (CFL) in adult patients under the age of 65.
3
This marketing authorisation is specific to Allergan's botulinum toxin type A product.
"Our market research has shown that women in
Japan
have a strong desire to look fresh and revitalised as they age, and they want to do it in a natural way," says
Rajkumar Narayanan
, Senior Vice President & President of
Asia Pacific
, Allergan International. "When administered by a trained aesthetic practitioner BOTOX Vista® allows women to achieve the natural-look they want. Achieving this milestone and gaining marketing authorisation for CFL in
Japan
demonstrates Allergan's ongoing commitment to physicians, patients and to our Medical Aesthetics business worldwide."
"CFL are one of the main ageing concerns for many patients around the world, men and women. Whilst these lines form part of our natural eye expression, over time they can become fixed or elongated, even when our faces are relaxed, which can make us look tired or unhappy," said Dr. Furuyama Nobutaka,
Japan
. "By subtly softening the appearance of CFL and glabellar lines combined with BOTOX Vista®, we can deliver a refreshed and natural look, helping patients to look like themselves again and improve their self-confidence."
The licence for BOTOX Vista® to treat CFL is based on a phase 3 clinical study in
Japan
involving 300 patients.
3
Of the patients who received a single dose of BOTOX Vista® at 12 units or 24 units, over 56.5% and 68.3% respectively achieved an improvement of the appearance of CFL at day 30, compared to those patients who did not receive botulinum toxin type A treatment (8.2% with placebo).
3
In a second phase 3 study patients received concurrent treatment of CFL (12 units or 24 units) and glabellar lines (20 units) with BOTOX Vista® in up to 4 treatment cycles. More than 80% of patients reported an improvement in the appearance of CFL at day 30 after each treatment cycle.
3
In both studies, adverse reactions were limited and Allergan's botulinum toxin type A product was generally well tolerated.
3
Allergan is the global leader in the toxin market with over 25 years of history and experience.
4
Allergan's BOTOX® product was first approved for therapeutic use by the U.S. FDA in 1989, making it the first botulinum toxin type A product to be approved in the world. It has since been recognized by regulatory authorities as an effective treatment for 26 indications in approximately 94 countries worldwide and is in clinical development for a number of other potential aesthetic uses as well.
Read More:
PR Newswire

Time and space running out!
Southeast Medical Spa Regulatory Workshop: June 6, 2016
How to Successfully Open a Medical Spa--Northwest: September 19-20, 2016
How to Successfully Open a Medical Spa--Texas: November 6-7, 2016
Southwest Medical Spa Regulatory Workshop: December 5, 2016