Back to All News
FDA Approves Eskata for Raised Seborrheic Keratoses
Posted By American Med Spa Association, Monday, December 18, 2017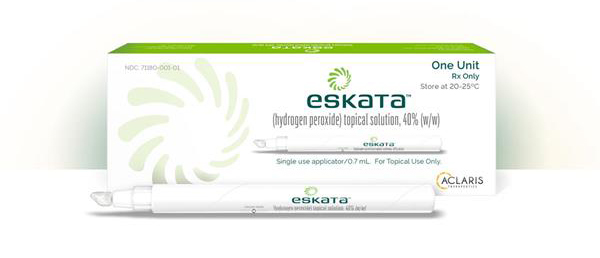 The FDA has approved a topical, high-concentration hydrogen peroxide solution for raised seborrheic keratoses, according to a company press release.
Aclaris Therapeutics announced that the Food and Drug Administration (FDA) has approved Eskata (hydrogen peroxide) topical solution for the treatment of raised seborrheic keratoses.
Eskata is a high-concentration hydrogen peroxide-based topical solution intended for application in office by a healthcare provider. The pen-like applicator allows for a direct treatment application.