Back to All News
Keep an Eye Out for Carboxy Treatment
Posted By American Med Spa Association, Wednesday, June 29, 2016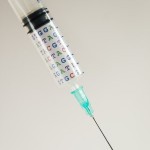 What does one get when injecting soft tissue underneath the eye with carbon dioxide? Carboxy. This newly trending treatment helps increase the blood flow in the capillaries and restore skin to its original color, reducing dark circles.
The procedure requires a needle under the eye to inject
carbon dioxide
into the skin. The area then swells and puffs up; however, it should be back to normal after five to 10 minutes.
"By injecting a small amount of carbon dioxide gas into the area, we are 'tricking' the body into increasing the oxygen flow to the area by compelling the red blood cells to pick up all of the excess CO
2
that we injected. It can then be carried back to the lungs for elimination from the body with the next exhalation." — Lisa Zdinak, M.D., chief surgeon and medical director of Precision Aesthetics in New York City.
Terry Dubrow, M.D., F.A.C.S.,
Botched
doctor, does not recommend carboxy as there is no scientific evidence of the gas having long-lasting effects, in addition to cautioning against experimenting with the eye area.
According to Daniel C. Mills, M.D., president of the American Society for Aesthetic Plastic Surgery (ASAPS), the United States is
still waiting on the Food & Drug Administ­ration's (FDA) approval for this treatment
, which has been around since the 1920s.
"The FDA is pretty strong on safety, which is what our society [ASAPS] is all about. It's patient safety," he explained. "I have not seen one peer-reviewed article that would look at this procedure to be able to say that it is efficacious, that it is safe or that there are complications or what really the mechanism is. I mean you have a lot of people out there saying what they think is the mechanism, but I don't believe we've done any histological examinations. Without that, the FDA will certainly not approve something."
At ASAPS, Mills performs surgery and treatments around eyelids using
CO2 more topically
, meaning not injecting it underneath the skin.
He believes the carboxy treatment could be a fad for a little bit of time across
medical spas
since this is fairly new and seems to be catching on. However, this hook will last a short time due to many patients wanting results for longer time periods.
"The proponents will say that you need to do this a number of times and then do maintenance with it a number of times, but that really doesn't fix the problem. It's not a one- and-done type thing," added Mills.
After the first 10 treatments, clients will need to continue treatments every six months to a year afterward for results, he explained.
According to Mills, the mechanism of putting the needle under the skin disrupts the connections between the skin and the subcutaneous tissue, which lifts skin right off and causes inflammation.
Giving CO
2
topically
increases the blood flow
, which can give inflammation to the area Mill explained. However, other mechanisms can be used to bring more blood flow.
"I'm dubious about their claims that lifting the skin off will create a lot of collagen because of the blood flow," said Mills. "It might create a little bit of collagen by separating the tissues, that is a possibility. But without a study to look at it, we really don't know."
According to Mills, there are three ways the future with this treatment can go.
"Everybody wants the newest and think, 'Oh, if it's something new then it's going to be great,' but they're still flying under the radar, because if there are enough people who are doing it in other places, then it's going to get the attention of the FDA."
According to Mills, those who are advertising the treatment are telling patients to come in more frequently, meaning the inflammation is what is helping and not something more long lasting, such as collagen production
"It is an interesting concept to see if that disruption of the tissues would generate enough inflammation and disruption that it would create a little bit of scar underneath the skin. If it does produce a little bit of scar underneath the skin, then it could possibly have some longer lasting results."
Regardless of all the controversy, Mill said despite the claims of the inflammation supporting this treatment, he has yet to see any patients come in with complica­tions. However, inflammation could cause trauma over time.
Read More:
SKIN Inc.

Register Today!
How to Successfully Open a Medical Spa--Northwest: September 19-20, 2016
How to Successfully Open a Medical Spa--Texas: November 6-7, 2016
Southwest Medical Spa Regulatory Workshop: December 5, 2016