Back to All News
Moving to EMR and Destroying Written Records: I Just Got Sued
Posted By American Med Spa Association, Monday, October 19, 2015
By David J. Goldberg, MD, JD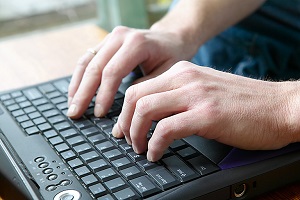 Dr. Paper has practiced dermatology for 20 years. Last year, he finally began to implement an EMR system and his staff began to destroy the thousands of paper charts from the last two decades. Unfortunately, his staff shredded multiple records that had not yet been scanned into his new EMR system. Recently, several of his patients requested copies of their records—records that had already been destroyed. One such patient has now threatened to sue Dr. Paper for negligence. He saw the patient only one year ago. Does he have any liability?
There are several issues to look at in this regard. One issue is the standard medical malpractice issue that is based on negligence. The analysis of negligence is always based on four distinct elements:
Duty
Breach of duty
Causation
Damages
Attorneys, expert witness and juries will always ask the same question: In his actions toward his patient, did Dr. Paper perform in accordance with reasonable duty? In most jurisdictions the standard question is: Did he perform his duty like any other reasonable physician? In some jurisdictions, the question is asked somewhat differently: Did the physician perform in a manner that would be expected by a reasonable patient? If Dr. Paper did not do so, he then has breached his duty.
Read more at
Dermatology Times
.