Back to All News
News You Can Use - July 19, 2013
Posted By American Med Spa Association, Friday, July 19, 2013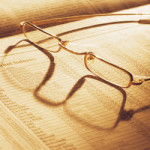 Medical spa bill vetoed in Connecticut
On Friday, Governor Daniel Malloy vetoed a bill that would have required physicians to perform initial patient assessments and perform or supervise and control all cosmetic procedures performed at med spas. According to Malloy, this would have unnecessarily limited nurse practitioners and other medical professionals from doing their jobs …
Read the article here.
The hidden dangers of laser hair removal
According to the American Academy for Aesthetic Plastic Surgery, laser hair removal is the third most popular nonsurgical medical procedure in the US. But a new research study is questioning the safety of this increasingly popular procedure …
Read the article here.
A pillow that can reduce wrinkles while you sleep?
A new product on the market is aiming to eliminate the wrinkles we get from sleeping. JuveRest, a pillow, is designed to allow a person to sleep while reducing pillow contact and thereby reducing the wrinkles caused by pillows…
Read the article here.