Back to All News
News You Can Use - July 24, 2013
Posted By American Med Spa Association, Thursday, July 25, 2013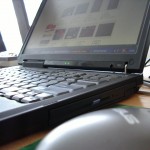 Houston mom and daughters charged with giving illegal Botox injections
A Houston woman, first arrested in 2011 for the unauthorized practice of medicine, was arrested Friday for the third time on the same charge and this time her two daughters were arrested as well. Maria Loreno Teran is facing criminal charges for injecting Botox and performing other cosmetic procedures at La Femme's cosmetic clinic in Houston without a license …
Read the article here.
The Dos and Dont's of Fillers
In Style.com's weekly column, Dr. Suzanne Trott gives advice on what to consider before trying fillers and how to determine which filler is right for you …
Read the article here.
Australian doctors seek ban on cosmetic surgery for minors
According to the Brisbane Times, the Cosmetic Physicians Society of Australia is pushing for a ban on all non-essential cosmetic surgery for minors under the age of 18. Society President Gabrielle Caswell reported that children should not be receiving cosmetic surgeries or procedures of any kind absent a compelling medical reason. But the number of teenage girls asking for plumped lips and augmented cheeks continues to rise …
Read the article here.
Advances in laser technology drives the medical laser market
According to the new market research report from Medical Laser Systems, the U.S. now represents the largest medical laser market worldwide. Sales of medical lasers are seeing rapid growth, due in part to their use for hair and wrinkle removal and skin rejuvenation in the aesthetic setting.
Read the article here.
Botox Babies: Why are so many young women going under the needle?
Middle-aged women are no longer the biggest class of Botox-users. Now, women in their 20s and even teenagers are spending time under the needle. Being termed "Botox babies," these young women are using Botox to minimize the signs of aging before they even appear as a preventive method.
Read the article here.